December 5, 2020
Rising Sun and Indiana's smallest county
Click here to listen to the podcast.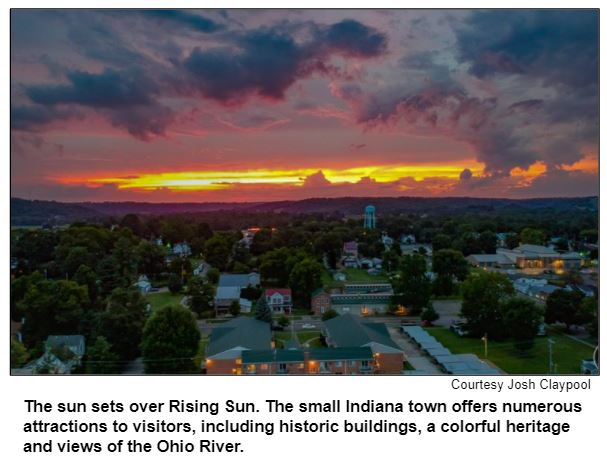 Both in population and geographic size, it's the smallest county in Indiana. But it's considered among the most scenic.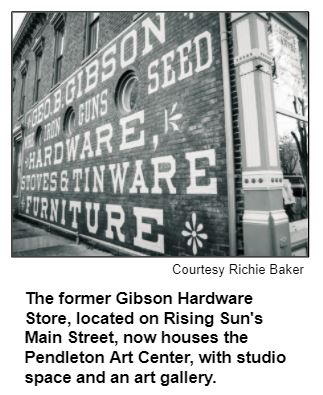 Ohio County, located in the far-southeastern corner of the Hoosier state, along with its only incorporated city, Rising Sun, have a colorful heritage that will be the focus of our show.
One of the few harp factories in the world is housed in a historic building on Main Street in Rising Sun, where Riverfront Park is a popular destination to savor views of the Ohio River.
In the Rising Sun Historic District, the Greek Revival-style Ohio County Courthouse, which was built in 1845, is the oldest county courthouse in continual use in Indiana.
Ohio County historian Cliff Thies, a lifelong resident of Rising Sun, will be Nelson's guest to share insights about his home turf. Cliff is the executive director of the Ohio County Historical Society and the Rising Sun History Museum, which occupies a 20,000 square foot structure that was built in the 19th century as a plow factory.
The harp factory is Rees Harps Inc., which makes and ships harps around the world to symphony orchestras, amateur musicians and a range of in-between enthusiasts. Harps are hand-crafted in a range of sizes and styles, but Rees is particularly known for creating a small, lightweight version they call a Harpsicle. The harp factory was founded by William and Rebecca Rees, who moved from California to Rising Sun after being captivated by the beauty of the riverfront city.
Ohio County also has a heritage in furniture-making that stretches back to the mid-1800s. Also in the 19th century, renowned silversmith Samuel Best moved from Cincinnati to Rising Sun.
So what's the population in 2020 of our state's smallest county?
According to our guest Cliff Thies, the current estimate is 6,128.
Some history facts:
During the 1840s, Ohio County was carved out of neighboring Dearborn County. By then, Rising Sun had long been a daily stop for hundreds of flatboats on the Ohio River. Also early on, the region experienced an influx of German immigrants.
At the history museum in Rising Sun, the most famous artifact is the Hoosier Boy, a wooden powerboat built and raced by J.W. Whitlock, a local furniture maker and inventor. In 1924, the Hoosier Boy set a speed record for a round trip between Cincinnati and Louisville. During our show, guest Cliff Thies will explain why the record set by the Hoosier Boy never can be broken.
Also during our show, Cliff will describe the various explanations for how Rising Sun got its distinctive name. He says some of the accounts are "romantic," but others are not.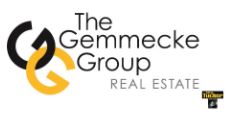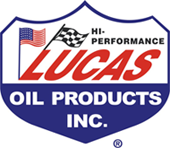 Roadtrip: the Simmons One-Room Schoolhouse in Hope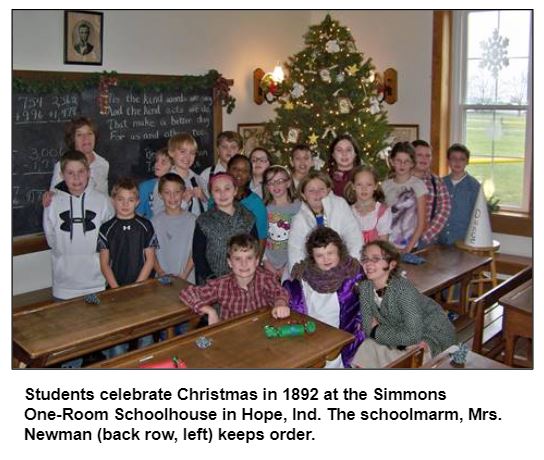 Guest Roadtripper and retired elementary school teacher Beth Newman lives in the small town of Hope in Bartholomew County, about an hour southeast of Indianapolis. She invites us to step back in time to visit the historic Simmons One-Room Schoolhouse, built in a nearby rural area circa 1879 and used until 1906, when consolidation forced students to transfer to a bigger school located in the town of Hope.
In 1989 the dilapidated schoolhouse was moved from its rural rural location to the campus of Flat Rock-Hawcreek schools. Through fund-raising, donations and countless volunteer hours, the local community supported the full restoration of the schoolhouse.
Now students come from all over the Hoosier state come to spend the day at Simmons School. They are asked to dress for the year 1892 and tote lunchpails filled with"vittles" suitable to the time period. They experience lessons led by a Simmons schoolmarm, enjoy games and toys from the period, and truly step back in time for a full day. Beth tells us that sometimes, visiting students declare they would like to stay in 1892!
The community also uses the Schoolhouse for occasional meetings and small gatherings. Simmons School is open to the public during Hope Heritage Days and the Christmas Homes Tour.
Be sure to join Beth for this special "back-to-school" Roadtrip!
And if you'd like to learn more about the town of Hope, Hoosier History Live produced a show about the Moravian Heritage of Hope in 2016; click on the link to read all about it!
Check the websites linked above for current information on hours and possible Covid-related closures.
History Mystery
Ohio County, home to the town of Rising Sun, consists of 87 square miles, making it the smallest of Indiana's 92 counties. At the other end of the spectrum, the largest Hoosier county has a total area of 660 square miles - not to be confused with Marion County, which is the state's most populous county.
Question: What county is Indiana's largest?
Hint: The mystery county is home to one of the state's largest cities.
The call-in number is (317) 788-3314. Please do not call in to the show until you hear Nelson pose the question on the air, and please do not try to win if you have won any other prize on WICR during the last two months. You must be willing to give your first name to our engineer, you must answer the question correctly on the air and you must be willing to give your mailing address to our engineer so we can mail the prize pack to you.
The prizes this week are two admissions to the Festival of Trees at the Indiana History Center in Indianapolis, courtesy of the Indiana Historical Society. Note: in this case we will not be mailing you the tickets; you must give your information to our engineer so that you can be directly contacted by the Indiana Historical Society. Covid precautions are in place.

Nelson Price, host and historian
Molly Head, producer/general manager, (317) 927-9101
Mick Armbruster, associate producer
Cheryl Lamb, administrative manager
Richard Sullivan, senior tech consultant
Pam Fraizer, graphic designer
Garry Chilluffo, consultant
Please tell our sponsors that you appreciate their support!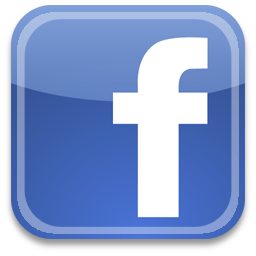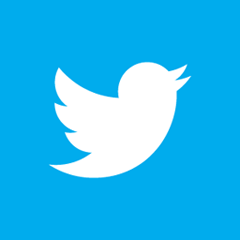 For organizational sponsorship, which includes logos, links, and voiced credits in the show and in podcasts, email molly@hoosierhistorylive.org, or call (317) 927-9101 for information. Our podcast listens are increasing and we are being distributed on Indiana Memory and the National Digital Public Library. Grow with us as our podcast and internet presence expands! Thanks also to Visit Indy, Fraizer Designs, WICR-FM, Henri Pensis, Aaron Duvall, Kielynn Tally, Heather McIntyre, Justin Clark, and many other individuals and organizations.
Thank you!
We'd like to thank the following recent, new and renewal contributors whose donations help make this show possible!
David E. and Lynn J. Steele
Stacia Gorge
Ann Frick 
Margaret Smith 
Rachel Perry
Tom and Linda Castaldi
Serita Borgeas
Tom Swenson
Doug Winings
Theresa and Dave Berghoff
Dr. Geoffrey Golembiewski 
Jeanne Blake in memory of Lenny Rubenstein
Chuck and Karen Bragg
Kathleen Angelone
Wendy Boyle
Sharon Butsch Freeland
Bruce and Julie Buchanan
Dr. Robert and Jill Clements
December 12, 2020 - coming up
The spirit of painter Bob Ross endures in Muncie
Never mind that he died 25 years ago and that his low-budget TV show was filmed at a small public television station housed in a converted historic home.
Bushy-haired art instructor Bob Ross and The Joy of Painting series that he hosted are in the spotlight again, with CNN, The New York Times and other national media doing recent reports from Muncie.
That's because Minnetrista, the cultural museum complex and gardens located in Muncie, has opened a permanent exhibit, The Bob Ross Experience, in a former home of one of the Ball Brothers, whose glass canning business introduced the iconic Mason jar.
The Lucius L. Ball House served as the location of the studio where WIPB, the public TV station in Muncie, filmed many of the episodes of the how-to-paint series that was an unexpected, national hit from 1983 until 1994, the year before Ross' death at age 52.
In addition to the multi-media exhibit that includes Ross' easel, palette, paint brushes, original paintings and other artifacts, The Bob Ross Experience offers programming that includes painting workshops using the techniques promoted by the beloved instructor.
"Bob Ross was such as a joyful personality, and the history of his connection to the Hoosier state is charming," says Jessica Jenkins, vice president of collections and storytelling at Minnetrista, who will be Nelson's guest.
The 40-acre campus of Minnetrista includes several of the homes of the Ball brothers, who moved from upstate New York to Muncie in the 1880s to run their business, which became the nation's largest manufacturer of home-canning jars. (Lucius, the eldest brother, became a doctor in Muncie and was not involved in his siblings' company.)

Although Bob Ross was born and grew up in Florida, he became an itinerant art instructor and developed a relationship during his travels with WIPB-TV, the PBS affiliate in Muncie. For most of the run of The Joy of Painting, Ross came to Indiana for short visits to film multiple episodes of the series; Jessica Jenkins points out, however, that he actually lived in Muncie for a few years and was involved in community events.

The Ball brothers and their descendants also were known for their civic and philanthropic endeavors. WIPB was launched in the Lucius L. Ball House because his nephew Ed Ball (1905-2000) spearheaded the campaign that brought public TV to Muncie. The Joy of Painting became WIPB's most famous program and eventually was broadcast across the country, then overseas.

When the 30-minute show - during which Ross typically would complete an entire painting - drew millions of fans, the host became a pop culture icon. He was distinctive not only for his eye-catching hair, but for, as Indianapolis Monthly magazine recently put it, "his whisper-soft delivery, his half-hour masterpieces and his calming insistence that everyone has talent."