December 12, 2020
The spirit of painter Bob Ross endures in Muncie
Click here to listen to the podcast.
Never mind that he died 25 years ago and that his low-budget TV show was filmed at a small public television station housed in a converted historic home.
Bushy-haired art instructor Bob Ross and The Joy of Painting series that he hosted are in the spotlight again, with CNN, The New York Times and other national media doing recent reports from Muncie.
That's because Minnetrista, the cultural museum complex and gardens located in Muncie, has opened a permanent exhibit, The Bob Ross Experience, in a former home of one of the Ball Brothers, whose glass canning business introduced the iconic Mason jar.
The Lucius L. Ball House served as the location of the studio where WIPB, the public TV station in Muncie, filmed many of the episodes of the how-to-paint series that was an unexpected, national hit from 1983 until 1994, the year before Ross' death at age 52.
In addition to the multi-media exhibit that includes Ross' easel, palette, paint brushes, original paintings and other artifacts, The Bob Ross Experience offers programming that includes painting workshops using the techniques promoted by the beloved instructor.
"Bob Ross was such as a joyful personality, and the history of his connection to the Hoosier state is charming," says Jessica Jenkins, vice president of collections and storytelling at Minnetrista, who will be Nelson's guest.
The 40-acre campus of Minnetrista includes several of the homes of the Ball brothers, who moved from upstate New York to Muncie in the 1880s to run their business, which became the nation's largest manufacturer of home-canning jars. (Lucius, the eldest brother, became a doctor in Muncie and was not involved in his siblings' company.)
Although Bob Ross was born and grew up in Florida, he became an itinerant art instructor and developed a relationship during his travels with WIPB-TV, the PBS affiliate in Muncie. For most of the run of The Joy of Painting, Ross came to Indiana for short visits to film multiple episodes of the series; Jessica Jenkins points out, however, that he actually lived in Muncie for a few years and was involved in community events.
The Ball brothers and their descendants also were known for their civic and philanthropic endeavors. WIPB was launched in the Lucius L. Ball House because his nephew Ed Ball (1905-2000) spearheaded the campaign that brought public TV to Muncie. The Joy of Painting became WIPB's most famous program and eventually was broadcast across the country, then overseas.
When the 30-minute show - during which Ross typically would complete an entire painting - drew millions of fans, the host became a pop culture icon. He was distinctive not only for his eye-catching hair, but for, as Indianapolis Monthly magazine recently put it, "his whisper-soft delivery, his half-hour masterpieces and his calming insistence that everyone has talent."
Some Bob Ross paintings have been acquired by the Smithsonian's National Museum of American History. But our guest Jessica Jenkins notes that Minnetrista was the first museum to add his paintings to its collection, as well as the first, in 1991, to host an exhibition of his work. Today, Minnetrista owns 26 Ross paintings; some were created during episodes of The Joy of Painting, while others were done off-camera.
Some history facts:
The name Minnetrista, a blend of Native American and English words, is translated as "gathering place by the water." The Minnetrista campus is not far from the White River.
Bob Ross used an oil painting technique called "wet on wet." With this method, artists quickly apply layers of wet paint, finishing their artwork before the first layers have dried. Typically, Ross didn't create a sketch of his subject before he began to paint.
Ross died from complications of lymphoma in 1995. According to The New York Times, "his works - if you can find one - have been offered for up to $55,000 on ebay."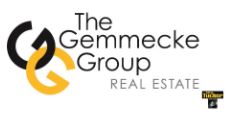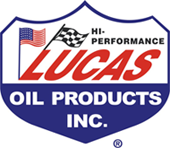 Roadtrip: Virtual tour of the galleries at the Herron School of Art and Design
Undaunted by the limitations imposed by Covid-19, guest Roadtripper and Hoosier History Live associate producer Mick Armbruster invites us to join him on a cyber excursion to the Herron School of Art and Design on the IUPUI campus, where three current exhibitions are all available in a "virtual tour" format that Mick says feels almost like being there physically.
Even if virtual reality is new to you, Mick says you shouldn't be intimidated. Exploring these exhibits is as easy as pointing, clicking, and scrolling, and you'll very quickly get the hang of how to move around the virtual space of the galleries. Moreover, the Herron virtual tours allow visitors to gain different vantage points on each collection as a whole, as well as view individual artworks from different angles and distances.
Of the three current exhibits, Mick suggests that we start with the Graduate Thesis Exhibition, which showcases an eclectic mix of pieces from six recent grads. Some of the artworks feel fairly traditional, while others push boundaries as they make social commentary.
And if you're still hungry for more, you can check out the Herron virtual tour versions of A Tacit Inheritance: Elizabeth M. Claffey & Rania Matar, whose work explores experiences of women across generations and cultures. Also available for virtual exploration: David Plunkert–The Visual Communi-gator, whose work you might recognize from his many magazine covers and book designs.
So while the virus may keep you at home physically, join Mick on this intriguing virtual Roadtrip to cyberspace to explore the Herron School's collection of visual art.
History Mystery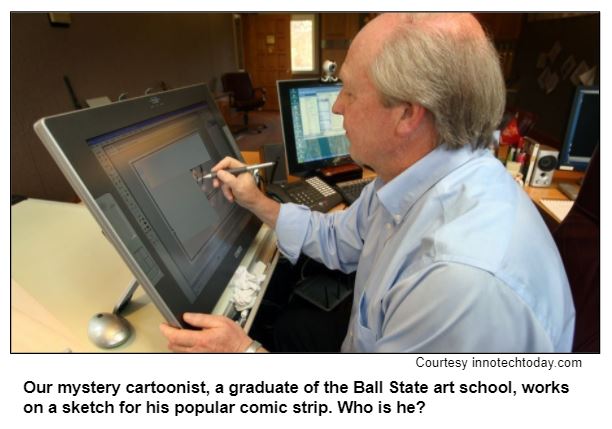 The city of Muncie, Ind., is home not only to the Minnetrista cultural museum complex, but also Ball State University, including its School of Art. The most famous graduate of Ball State's art school is a cartoonist. For more than 20 years, his creation has been the most widely syndicated comic strip in newspapers around the world.
The future cartoonist, a native Hoosier, attended Ball State during the 1960s. In 2016, he became an adjunct professor at Ball State's School of Art.
Question: Who is the cartoonist?
The call-in number is (317) 788-3314. Please do not call in to the show until you hear Nelson pose the question on the air, and please do not try to win if you have won any other prize on WICR during the last two months. You must be willing to give your first name to our engineer, you must answer the question correctly on the air and you must be willing to give your mailing address to our engineer so we can mail the prize pack to you.
The prizes this week are wo tickets to the Indiana State Museum, courtesy of the Indiana State Museum, and two tickets to the Benjamin Harrison Presidential Site, courtesy of the Benjamin Harrison Presidential Site.
Consider making Hoosier History Live part of your holiday giving
Remember when Indianapolis had several daily, high-quality newspapers that competed to keep us up-to-date on local events? Or when "alternative weekly" newspapers like Nuvo gave us critical perspectives on the local art and music scene?

In today's world, it's difficult to produce positive, multi platform media that is life-affirming, informative, and economically viable. And while quality journalism thrives in exciting new formats like blogs and podcasting, it can be a challenge to find local online news and information sources that earn our trust and live up to our high standards.

At Hoosier History Live, we're dedicated to providing our listeners with a credible, well-researched exploration of Indiana and its fascinating past. Our audience knows the value of what we do: reflecting on history allows us to look at the cultural and social trends of the past and explore what will serve us well in the future.

With so many of our great institutions of journalism just plain gone, won't you help us keep Hoosier History Live alive and freely accessible to the public? Please visit our Support page today to make an online or paper check contribution as part of your holiday giving. We thank you!




Nelson Price, host and historian
Molly Head, producer/general manager, (317) 927-9101
Mick Armbruster, associate producer

Cheryl Lamb, administrative manager
Richard Sullivan, senior tech consultant
Pam Fraizer, graphic designer
Garry Chilluffo, consultant

Please tell our sponsors that you appreciate their support!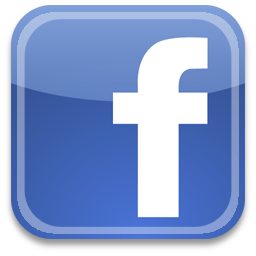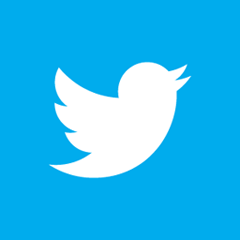 For organizational sponsorship, which includes logos, links, and voiced credits in the show and in podcasts, email molly@hoosierhistorylive.org, or call (317) 927-9101 for information. Our podcast listens are increasing and we are being distributed on Indiana Memory and the National Digital Public Library. Grow with us as our podcast and internet presence expands! Thanks also to Visit Indy, Fraizer Designs, WICR-FM, Henri Pensis, Aaron Duvall, Kielynn Tally, Heather McIntyre, Justin Clark, and many other individuals and organizations.
Thank you!
We'd like to thank the following recent, new and renewal contributors whose donations help make this show possible!
David E. and Lynne J. Steele
Stacia Gorge
Ann Frick 
Margaret Smith 
Rachel Perry
Tom and Linda Castaldi
Serita Borgeas
Tom Swenson
Doug Winings
Theresa and Dave Berghoff
Dr. Geoffrey Golembiewski 
Jeanne Blake in memory of Lenny Rubenstein
Chuck and Karen Bragg
Kathleen Angelone
Wendy Boyle
Sharon Butsch Freeland
Bruce and Julie Buchanan
Dr. Robert and Jill Clements
December 19, 2020 - coming up
Reflections of a pop music critic
One of his final stories for The Indianapolis Star focused on a new website full of details about more than 55 years of concerts: indianarockhistory.com
For more than 22 of those years, David Lindquist has written about pop music and culture for The Star, reviewing concerts through three name changes for the venue that opened as Deer Creek Music Center (it's now Ruoff), covering the transition from Market Square Arena to Bankers Life Fieldhouse, interviewing notables like John Mellencamp and describing the rise of Fountain Square as a nightlife destination.
In August 2011, Dave was in the audience for an outdoor concert at the Indiana State Fair, preparing to write a review, when high winds caused the stage rigging to collapse, resulting in, as he puts it, "a tragedy directly in front of me." Seven people were killed and 58 injured after a severe windstorm struck the stage and equipment just before a Sugarland concert was about to begin.
In the wake of Dave Lindquist's departure from The Star - he was among several veteran journalists who accepted buyout offers from Gannett, the newspaper's parent company - he will be Nelson's guest to share reflections about concerts, venues and celebrity Hoosiers whom he has interviewed. In addition to Mellencamp and other music icons, Dave has had several interviews with (and reported on the multi-media endeavors of) Indianapolis-based novelist John Green, the author of The Fault in Our Stars and other bestsellers.
Last month, Dave reported the death of the owner of one of the most distinctive venues for blues music in Indiana. The Slippery Noodle Inn in downtown Indy opened in 1850 and is the oldest continuously operated tavern in the state. Hal Yeagy took over "The Noodle" in the mid-1980s from his father and transformed the historic bar (which had about half a dozen names over the decades) into a blues music destination patronized by well-known figures like Peyton Manning.

Hal, who died at age 63 in November, was a Hoosier History Live guest in 2008 to discuss the colorful heritage of the venue; in addition its historic distinction as a tavern, the building at 372 S. Meridian St. is considered to be the oldest commercial structure in the Hoosier capital.

The scores of other venues where Dave Lindquist has reviewed concerts range from the lawn at White River State Park to the Murat Theatre (he calls it "an amazing place to catch a show") and Bankers Life, which opened in 1999 as Conseco Fieldhouse; its predecessor as a pro basketball arena and concert venue, Market Square Arena, was imploded in 2001. "Bankers Life Fieldhouse has a bad reputation for its acoustics, which is partially earned but partially an unfair label," he says.

Dave plans to continue his career in entertainment journalism following his departure from The Star. During his career at the newspaper, he created and hosted "Indy Star Sessions," a live music video webcast, as well as a podcast, "Dave's Old Interview Tapes."