December 19, 2020
Reflections of a pop music critic
Click here to listen to the podcast.
One of his final stories for The Indianapolis Star focused on a new website full of details about more than 55 years of concerts: indianarockhistory.com
For more than 22 of those years, David Lindquist has written about pop music and culture for The Star, reviewing concerts through three name changes for the venue that opened as Deer Creek Music Center (it's now Ruoff), covering the transition from Market Square Arena to Bankers Life Fieldhouse, interviewing notables like John Mellencamp and describing the rise of Fountain Square as a nightlife destination.
In August 2011, Dave was in the audience for an outdoor concert at the Indiana State Fair, preparing to write a review, when high winds caused the stage rigging to collapse, resulting in, as he puts it, "a tragedy directly in front of me." Seven people were killed and 58 injured after a severe windstorm struck the stage and equipment just before a Sugarland concert was about to begin.
In the wake of Dave Lindquist's departure from The Star - he was among several veteran journalists who accepted buyout offers from Gannett, the newspaper's parent company - he will be Nelson's guest to share reflections about concerts, venues and celebrity Hoosiers whom he has interviewed. In addition to Mellencamp and other music icons, Dave has had several interviews with (and reported on the multi-media endeavors of) Indianapolis-based novelist John Green, the author of The Fault in Our Stars and other bestsellers.
Last month, Dave reported the death of the owner of one of the most distinctive venues for blues music in Indiana. The Slippery Noodle Inn in downtown Indy opened in 1850 and is the oldest continuously operated tavern in the state. Hal Yeagy took over "The Noodle" in the mid-1980s from his father and transformed the historic bar (which had about half a dozen names over the decades) into a blues music destination patronized by well-known figures like Peyton Manning.
Hal, who died at age 63 in November, was a Hoosier History Live guest in 2008 to discuss the colorful heritage of the venue; in addition its historic distinction as a tavern, the building at 372 S. Meridian St. is considered to be the oldest commercial structure in the Hoosier capital.
The scores of other venues where Dave Lindquist has reviewed concerts range from the lawn at White River State Park to the Murat Theatre (he calls it "an amazing place to catch a show") and Bankers Life, which opened in 1999 as Conseco Fieldhouse; its predecessor as a pro basketball arena and concert venue, Market Square Arena, was imploded in 2001. "Bankers Life Fieldhouse has a bad reputation for its acoustics, which is partially earned but partially an unfair label," he says.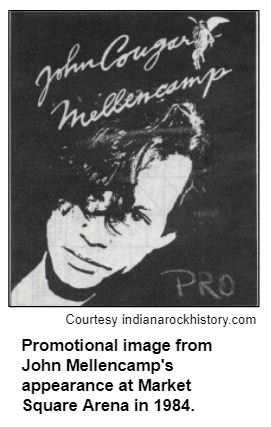 Dave plans to continue his career in entertainment journalism following his departure from The Star. During his career at the newspaper, he created and hosted "Indy Star Sessions," a live music video webcast, as well as a podcast, "Dave's Old Interview Tapes."

The Indiana Rock History project, which includes the indianarockhistory.com website, was created by a concert organizer whom Dave calls "the ultimate live music insider:" Steve Sybesma, who co-owned the concert company Sunshine Promotions for more than 25 years beginning in 1974.

The website features attendance figures, the pay for performers and ticket sales for a vast array of Indiana concerts. They include a Rolling Stones concert at IU's Assembly Hall in 1975 that Sunshine organized (the band was paid $93,000) as well as concerts that didn't involve the company, such as a performance in Muncie by guitarist Jimi Hendrix in 1968.

Referring to his coverage of Mellencamp, Dave Lindquist says, "I think it's been fascinating to watch John Mellencamp speak out on his 'blue' political leanings when he lives in a 'red' state, and many of his long-time fans are conservative." Dave plans to share some anecdotes about this during our show.

He also will discuss a jazz music history project that was the focus of one of his final stories for The Star. A documentary is in development about the life of Wes Montgomery, the legendary Indianapolis jazz guitarist who died in 1968. After headlining at nightspots on Indiana Avenue, Montgomery reaped national acclaim, won two Grammy Awards and influenced Hendricks and generations of other guitarists.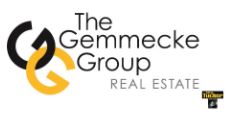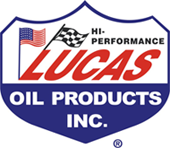 Roadtrip: Jens Jensen garden at Marion University in Indianapolis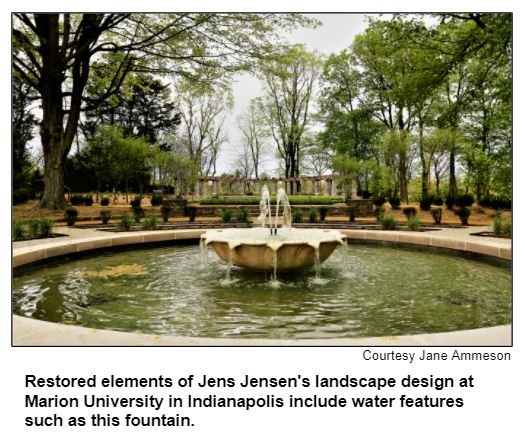 Guest Roadtripper, author and travel writer Jane Ammeson invites us on a visit to the Jens Jensen garden at Marian University.
Jane tells us that there is quite a back story to these gardens. Dr. David Benson, a biology professor at Marian University, hired landscapers to restore the sprawling grounds of the former James Allison estate where the school is located. It was soon discovered that the grounds of the estate had been designed by Jens Jensen, one of the most noted landscape architects of the 20th century. In fact, these gardens are among the largest and most intact of Jensen's landscape creations in the United States.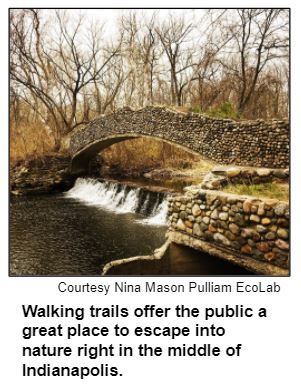 According to Deborah Lawrence, general counsel for the university who also is involved in the garden project, the 55-acre natural area consists of native plants and prairie. Now designated the Nina Mason Pulliam EcoLab, it's designed to educate through interaction with the environment.

Riverdale, the Allison estate's formal gardens, were also restored. Both areas contain many of Jensen's signature elements, including a player's green and a series of spring-fed lakes encircling a central clover meadow. The restored historic structures include a stone colonnade, fountain, and what Lawrence describes as their version of a council ring.

"The plants are color coded in purples and blues," says Lawrence, noting there are walking trails and the grounds are open to visitors. "It's what Jensen wanted."

The grounds are open to the public and a great place to escape into nature right in the middle of Indianapolis! All are welcome.

And while we are Roadtripping with Jane, let's give her a shout out for most recent book, Lincoln Road Trip: The Back-Roads Guide to America's Favorite President, which has been getting awards like Bronze winner in Lowell Thomas Journalism Competition in the Travel Book Category. Kudos, Jane!



History Mystery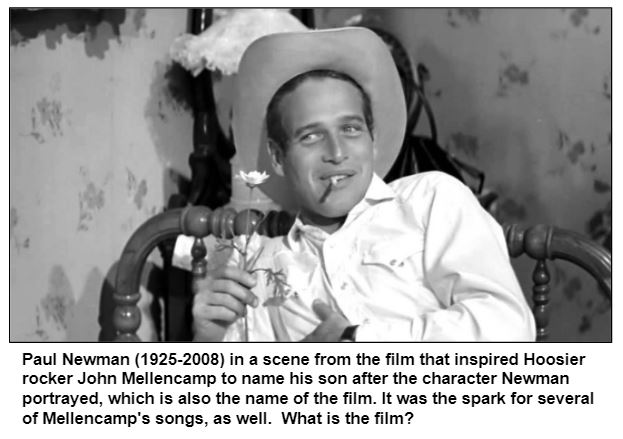 For many years, rock star John Mellencamp has expressed his admiration for movie actor Paul Newman and the nonconformist characters he often portrayed. In fact, Mellencamp even named one of his sons after a movie character that Newman played in 1963.
In various interviews, Mellencamp also has credited the same movie with inspiring some of his songs. The film's title is the same as the name of the character portrayed by Newman - and the name Mellencamp gave his son, born in 1994.
Question: What is the name of the Paul Neman movie that was a major inspiration to John Mellencamp?
The call-in number is (317) 788-3314. Please do not call in to the show until you hear Nelson pose the question on the air, and please do not try to win if you have won any other prize on WICR during the last two months. You must be willing to give your first name to our engineer, you must answer the question correctly on the air and you must be willing to give your mailing address to our engineer so we can mail the prize pack to you.
The prizes this week are two tickets to Indy's Teeny Statue of Liberty Museum, courtesy of Tim and Julie's Another Fine Mess in Indianapolis, and two tickets to the Seiberling Mansion and a gift certificate to Windmill Grill, all in Kokomo, courtesy of Howard County Historical Society and Peggy Hollingsworth.
Consider making Hoosier History Live part of your holiday giving
Remember when Indianapolis had several daily, high-quality newspapers that competed to keep us up-to-date on local events? Or when "alternative weekly" newspapers like Nuvo gave us critical perspectives on the local art and music scene?

In today's world, it's difficult to produce positive, multi platform media that is life-affirming, informative, and economically viable. And while quality journalism thrives in exciting new formats like blogs and podcasting, it can be a challenge to find local online news and information sources that earn our trust and live up to our high standards.

At Hoosier History Live, we're dedicated to providing our listeners with a credible, well-researched exploration of Indiana and its fascinating past. Our audience knows the value of what we do: reflecting on history allows us to look at the cultural and social trends of the past and explore what will serve us well in the future.

With so many of our great institutions of journalism just plain gone, won't you help us keep Hoosier History Live alive and freely accessible to the public? Please visit our Support page today to make an online or paper check contribution as part of your holiday giving. We thank you!




Nelson Price, host and historian
Molly Head, producer/general manager, (317) 927-9101
Mick Armbruster, associate producer

Cheryl Lamb, administrative manager
Richard Sullivan, senior tech consultant
Pam Fraizer, graphic designer
Garry Chilluffo, consultant

Please tell our sponsors that you appreciate their support!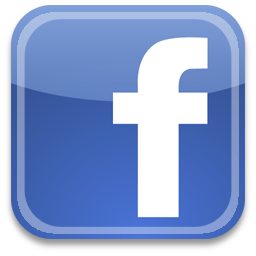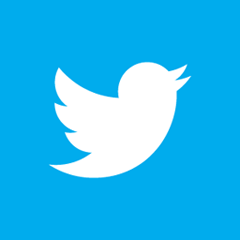 For organizational sponsorship, which includes logos, links, and voiced credits in the show and in podcasts, email molly@hoosierhistorylive.org, or call (317) 927-9101 for information. Our podcast listens are increasing and we are being distributed on Indiana Memory and the National Digital Public Library. Grow with us as our podcast and internet presence expands! Thanks also to Visit Indy, Fraizer Designs, WICR-FM, Henri Pensis, Aaron Duvall, Kielynn Tally, Heather McIntyre, Justin Clark, and many other individuals and organizations.
Thank you!
We'd like to thank the following recent, new and renewal contributors whose donations help make this show possible!
David E. and Lynne J. Steele
Stacia Gorge
Ann Frick 
Margaret Smith 
Rachel Perry
Tom and Linda Castaldi
Serita Borgeas
Tom Swenson
Doug Winings
Theresa and Dave Berghoff
Dr. Geoffrey Golembiewski 
Jeanne Blake in memory of Lenny Rubenstein
Chuck and Karen Bragg
Kathleen Angelone
Wendy Boyle
Sharon Butsch Freeland
Bruce and Julie Buchanan
Dr. Robert and Jill Clements
December 26, 2020 - coming up
House of Tomorrow and other 1933 Chicago World's Fair homes: encore
On the shores of Lake Michigan at the Indiana Dunes, five distinctive houses - including the legendary House of Tomorrow - are the focus of nearly as much public interest as the famous sand dunes. They also are the focus of this encore show originally broadcast in 2018. Designed as showplace homes for the 1933 Chicago World's Fair, the houses were brought by barge to the resort town of Beverly Shores, Ind., after the fair closed.
During the 80-plus years since arriving at their permanent location, the former exhibit houses - which include residences known as the Florida House and the Cyprus House - have had their share of ups and downs.
That's particularly true for the House of Tomorrow, which was built to embody futurists' ideas about how Americans would live during the 21st century. With floor-to-ceiling glass walls, the 12-sided house had the world's first General Electric dishwasher, an automatic garage-door opener and central air conditioning. Its first-floor service area even included a small airplane hangar, on the assumption that personal air travel would be common in the years ahead.
"In the midst of the Great Depression, the House of Tomorrow ... offered millions a hopeful vision of a brighter, easier future," noted Indiana Preservation, a publication of Indiana Landmarks.
Perched on the Dunes, the five former exhibit houses are the only remaining structures from the 1933 Chicago World's Fair, which had a "Century of Progress" theme. Since the mid-1960s, the houses have been part of the Indiana Dunes National Lakeshore. Owned by the National Park Service, the houses are leased to Indiana Landmarks, the historic preservation organization. Landmarks, in turn, subleases them to tenants who agree to maintain them.
Four of the houses - including the pink Florida House, which has patios with sweeping views of Lake Michigan - are in good shape. But not the House of Tomorrow, which fell into shocking disrepair during the 1990s and is currently unoccupied. A fund-raising campaign is underway by Indiana Landmarks to finance a $3 million restoration, with the house leased upon completion. It no longer has an airplane hangar. Some of the restoration has been done, but no work is currently underway.
Todd Zeiger, director of Indiana Landmarks' northern regional office in South Bend, is Nelson's studio guest to describe the colorful saga of the five distinctive homes in Beverly Shores.
At the 1933 Chicago World's Fair, 1.2 million people paid 10 cents apiece to tour the House of Tomorrow.
In 2016, the National Trust for Historic Preservation designated the house a "National Treasure," a label reserved for "significant structures in dire straits," according to a story in the Indianapolis Star. Because of their location on the Dunes, the houses take a beating from Mother Nature; wind, sand and the harsh winters of far-northern Indiana conspire to make preservation an on-going challenge.
The town of Beverly Shores was created during the late 1920s and early '30s by two brothers, Chicago-based developers Frederick and Robert Bartlett, as an exclusive resort for "affluent individuals interested in escaping their crowded urban environment," according to Beverly Shores: A Suburban Dunes Resort (Arcadia Publishing) by Jim Morrow, a preservationist in northern Indiana. The town, which has a population today of about 600 residents, was named for Robert Bartlett's daughter, Beverly.
"The House of Tomorrow's nationwide publicity made it an extremely attractive promotional addition to Beverly Shores from Robert Bartlett's perspective," Morrow wrote. "Bartlett had the house sited high on a dune overlooking the lake to take advantage of its transparent walls."
Chicago architect George Fred Keck designed the House of Tomorrow, which the press in 1933 described as "America's First Glass House."
The Florida House was designed by a Miami-based architect. The pink, Modernist-style house at the Chicago World's Fair captivated visitors, many of whom were living in houses built in Tudor, Queen Anne, Italianate and other architectural styles prevalent during the Victorian and Edwardian eras.
For virtual tours of the "Century of Progress" houses from the 1933 World's Fair and their restorations, our guest Todd Landmarks recommends these online sources: