December 26, 2020
House of Tomorrow and other 1933 Chicago World's Fair homes: encore
Click here to listen to the podcast.
On the shores of Lake Michigan at the Indiana Dunes, five distinctive houses - including the legendary House of Tomorrow - are the focus of nearly as much public interest as the famous sand dunes. They also are the focus of this encore show originally broadcast in 2018. Designed as showplace homes for the 1933 Chicago World's Fair, the houses were brought by barge to the resort town of Beverly Shores, Ind., after the fair closed.
During the 80-plus years since arriving at their permanent location, the former exhibit houses - which include residences known as the Florida House and the Cyprus House - have had their share of ups and downs.
That's particularly true for the House of Tomorrow, which was built to embody futurists' ideas about how Americans would live during the 21st century. With floor-to-ceiling glass walls, the 12-sided house had the world's first General Electric dishwasher, an automatic garage-door opener and central air conditioning. Its first-floor service area even included a small airplane hangar, on the assumption that personal air travel would be common in the years ahead.
"In the midst of the Great Depression, the House of Tomorrow ... offered millions a hopeful vision of a brighter, easier future," noted Indiana Preservation, a publication of Indiana Landmarks.
Perched on the Dunes, the five former exhibit houses are the only remaining structures from the 1933 Chicago World's Fair, which had a "Century of Progress" theme. Since the mid-1960s, the houses have been part of the Indiana Dunes National Lakeshore. Owned by the National Park Service, the houses are leased to Indiana Landmarks, the historic preservation organization. Landmarks, in turn, subleases them to tenants who agree to maintain them.
Four of the houses - including the pink Florida House, which has patios with sweeping views of Lake Michigan - are in good shape. But not the House of Tomorrow, which fell into shocking disrepair during the 1990s and is currently unoccupied. A fund-raising campaign is underway by Indiana Landmarks to finance a $3 million restoration, with the house leased upon completion. It no longer has an airplane hangar. Some of the restoration has been done, but no work is currently underway.
Todd Zeiger, director of Indiana Landmarks' northern regional office in South Bend, is Nelson's studio guest to describe the colorful saga of the five distinctive homes in Beverly Shores.
At the 1933 Chicago World's Fair, 1.2 million people paid 10 cents apiece to tour the House of Tomorrow.
In 2016, the National Trust for Historic Preservation designated the house a "National Treasure," a label reserved for "significant structures in dire straits," according to a story in the Indianapolis Star. Because of their location on the Dunes, the houses take a beating from Mother Nature; wind, sand and the harsh winters of far-northern Indiana conspire to make preservation an on-going challenge.
The town of Beverly Shores was created during the late 1920s and early '30s by two brothers, Chicago-based developers Frederick and Robert Bartlett, as an exclusive resort for "affluent individuals interested in escaping their crowded urban environment," according to Beverly Shores: A Suburban Dunes Resort (Arcadia Publishing) by Jim Morrow, a preservationist in northern Indiana. The town, which has a population today of about 600 residents, was named for Robert Bartlett's daughter, Beverly.
"The House of Tomorrow's nationwide publicity made it an extremely attractive promotional addition to Beverly Shores from Robert Bartlett's perspective," Morrow wrote. "Bartlett had the house sited high on a dune overlooking the lake to take advantage of its transparent walls."
Chicago architect George Fred Keck designed the House of Tomorrow, which the press in 1933 described as "America's First Glass House."
The Florida House was designed by a Miami-based architect. The pink, Modernist-style house at the Chicago World's Fair captivated visitors, many of whom were living in houses built in Tudor, Queen Anne, Italianate and other architectural styles prevalent during the Victorian and Edwardian eras.
For virtual tours of the "Century of Progress" houses from the 1933 World's Fair and their restorations, our guest Todd Zeiger of Indiana Landmarks recommends these online sources: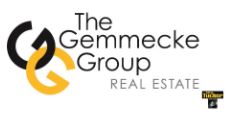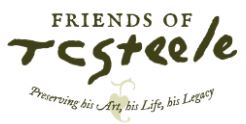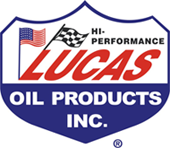 History Mystery
When the House of Tomorrow fell into disrepair, the former showplace house was listed periodically on the "10 Most Endangered" sites, Indiana Landmark's annual index of historically significant structures in jeopardy of survival. A rare type of barn is on the current "10 Most Endangered" list.
Less than 100 of this kind of barn remain across the Hoosier state. A county in northern Indiana calls itself the "world capital" of the unusual barn style. Most of these barns in Indiana were built between 1874 and 1936.
Question: What type of barn is it?
Because this is a previously recorded show, please do not call in for the History Mystery.
Consider making Hoosier History Live part of your holiday giving
Remember when Indianapolis had several daily, high-quality newspapers that competed to keep us up-to-date on local events? Or when "alternative weekly" newspapers like Nuvo gave us critical perspectives on the local art and music scene?
In today's world, it's difficult to produce positive, multi platform media that is life-affirming, informative, and economically viable. And while quality journalism thrives in exciting new formats like blogs and podcasting, it can be a challenge to find local online news and information sources that earn our trust and live up to our high standards.
At Hoosier History Live, we're dedicated to providing our listeners with a credible, well-researched exploration of Indiana and its fascinating past. Our audience knows the value of what we do: reflecting on history allows us to look at the cultural and social trends of the past and explore what will serve us well in the future.
With so many of our great institutions of journalism just plain gone, won't you help us keep Hoosier History Live alive and freely accessible to the public? Please visit our Support page today to make an online or paper check contribution as part of your holiday giving. We thank you!
Nelson Price, host and historian
Molly Head, producer/general manager, (317) 927-9101
Mick Armbruster, associate producer
Cheryl Lamb, administrative manager
Richard Sullivan, senior tech consultant
Pam Fraizer, graphic designer
Garry Chilluffo, consultant
Please tell our sponsors that you appreciate their support!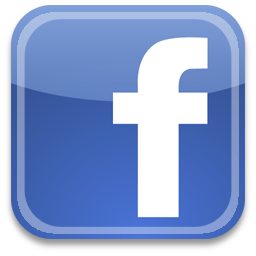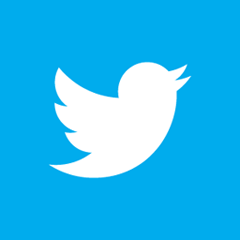 For organizational sponsorship, which includes logos, links, and voiced credits in the show and in podcasts and other media, email molly@hoosierhistorylive.org, or call (317) 927-9101 for information. Our podcast listens are increasing and we are being distributed on Indiana Memory and the National Digital Public Library. Grow with us as our podcast and internet presence expands! Thanks also to Visit Indy, Fraizer Designs, WICR-FM, Henri Pensis, Aaron Duvall, Kielynn Tally, Heather McIntyre, Justin Clark, and many other individuals and organizations.
Thank you!
We'd like to thank the following recent, new and renewal contributors whose donations help make this show possible!
David E. and Lynne J. Steele
Stacia Gorge
Ann Frick 
Margaret Smith 
Rachel Perry
Tom and Linda Castaldi
Serita Borgeas
Tom Swenson
Doug Winings
Theresa and Dave Berghoff
Dr. Geoffrey Golembiewski 
Jeanne Blake in memory of Lenny Rubenstein
Chuck and Karen Bragg
Kathleen Angelone
Wendy Boyle
Sharon Butsch Freeland
Bruce and Julie Buchanan
Dr. Robert and Jill Clements
January 2, 2021 - coming up
Indy's "real" 200th birthday?
As Hoosier History Live kicks off our 13th year on the air, our spotlight will turn to a historic milestone for Indiana's largest city.
Many historians consider Jan. 6, 1821 to be the official birthdate of Indianapolis (it's often called Founders Day for the city) because that's when the Indiana General Assembly approved the site selected for the new state capital. They also approved the new city's name.
So it's an ideal opportunity to present another program in our periodic series saluting the Bicentennial era that stretches from June 2020 to May 2021. The celebratory era began with the 200th anniversary of a meeting on June 7, 1820 at a cabin owned by pioneer John McCormick in what is now White River State Park. At that meeting, which also is sometimes called the city's birthdate, state officials selected the site they would recommend to the legislature.
For this show, we will explore several topics, including some related to upcoming events on Founders Day, exhibits, lost landmarks and how the legislature handled the historic act that approved the site for Indianapolis. To explore more about the latter, our guest, Indianapolis-based Jordan Ryan of The History Concierge, recommends what she calls an "underused resource:" the Indiana Historical Legislative Documents collection.
Jordan is an architectural historian and archivist who formerly served as the coordinator of the Indianapolis Bicentennial collecting initiative and exhibit for the Indiana Historical Society. In that capacity, she helped organize exhibits at the Indiana History Center related to our topics, including a "Lost Landmarks" exhibit that will open Jan. 9.
Major landmarks that have been demolished during 200 years of Indianapolis history - and that we will explore with Jordan during our show - include the following:
The English Theater, Hotel and Opera House on Monument Circle. Built in stages beginning during the 1880s, the majestic structure, which included the largest theater stage in the state, was a showplace in the Midwest for nearly 70 years. Amid a public outcry, it was razed in 1948 to make way for construction of a JC Penney department store. Many architectural historians consider the loss of the lavish English Theater and Hotel, with its frescoed walls, massive pillars and an exterior balcony for public figures to address audiences on Monument Circle, to be the most regrettable demolition in city history. (During the 1970s, the J.C. Penney store that replaced it was closed. In recent decades, the site has been an office complex that, until last year, housed the headquarters of Anthem Inc., a health benefits provider.)

And the Indianapolis Cyclorama, a distinctive, circular structure with a dome that was built after the Civil War with the singular purpose of showcasing a gigantic, 360-degree mural that was a public attraction. It was a painting of the Battle of Atlanta created by a team of artists who traveled to Georgia to observe the site of the bloody conflict. In 1903, the Cyclorama exhibition hall was demolished. Since then, its site at Market and Illinois streets – about one block from the Indiana Statehouse – has been used in several ways. Currently, a hotel in the Hilton chain is located on the site.
Founders Day events on Jan. 6 will include Lost and Demolished: Preservation Through 200 Years of Indianapolis History, a virtual program co-hosted by Indiana Landmarks and the Historical Society. The Historical Society also has a "You Are There" exhibit about the pageant and other festivities that celebrated the Centennial of Indianapolis in 1920. Hoosier History Live explored the Centennial celebrations - as well as the ways Indy marked its 175th birthday in 1971 - during our show kicking off the year 2020.