January 9, 2021
Early era of the Indiana Pacers: encore
Click here to listen to the podcast.
To mark the start of the new season for the Indiana Pacers , we will time travel more than 50 years back to explore the history that led up to their debut game against the Kentucky Colonels in the Coliseum at the State Fairgrounds in Indianapolis. The new team was part of an upstart professional league, the colorful American Basketball Association (ABA), and before any of the players had even scored a point, much civic, social and sports history already had been made.
Two previous pro basketball teams based in Indianapolis had died. One of them, the Indianapolis Olympians, went down in scandal.
Efforts at putting together the Pacers team had met a variety of challenges. Unsuccessful attempts had been made to woo household names in Indiana - including former high school basketball sensations Oscar Robertson and identical twins Tom and Dick Van Arsdale - to be part of the Pacers organization. And some of the African-American players who had been signed to the team encountered challenges finding housing in the Hoosier capital due to the racial discrimination that was unfortunately common at the time.
To explore the rich history of the early era of the Pacers - including the years immediately following the team's first game in 1967 - Nelson is joined in studio by veteran sports journalist Mark Montieth in this encore of a show originally broadcast in 2017. As a boy growing up in Indy, Mark listened to the debut Pacers game on the radio. He is the author of Reborn: The Pacers and the Return of Pro Basketball to Indianapolis (Cardinal Publishing Group).
In the early 1960s, Mark writes, the Hoosier capital was growing, "yet it had no national sports identity beyond the Indianapolis 500."
Civic and business leaders wanted to change that. The result was a team that won three national championships in the ABA, which eventually merged with the National Basketball Association (NBA). As a sportswriter at The Indianapolis Star, Mark Montieth covered the Pacers for 12 of the team's NBA seasons.
Early games in the ABA often were raucous, and fighting among the players was common. Several of the early Pacers were regarded as wild characters, including fan favorites Bob Netolicky and Mel Daniels.
The starting salaries of early Pacers players? According to Reborn, one aspiring Pacer signed a contract for $10,000 (that would be about $78,000 in 2020), with the possibility of a $2,000 bonus.
The ABA was distinctive for its red, white and blue basketball and the introduction to the pro game of the 3-point shot. "The Pacers were born and raised in a league and an era unlike any other in the history of professional sports," Mark writes in Reborn.
The future of the team and of the league were considered so uncertain that Bobby "Slick" Leonard (the former high school basketball star from Terre Haute who later coached the Pacers to the national championships) was so wary of giving up a secure job as a salesman for class rings that he didn't initially seek the coaching opportunity.
Some early players were essentially being offered second chances to achieve hoops glory. In high school and college, Netolicky was "more motivated to have fun than to play basketball" and had exotic pets such as an ocelot and a boa constrictor, according to Reborn. His eventual teammate Roger Brown had taken a factory job on the night shift after his links to a gambler ended opportunities as a player in college and with the NBA.
Other Pacers history facts:
Although Reborn indicates that it remains unclear who originally suggested "Pacers" as the team's name, initial announcements referenced the harness horse racetrack at the Fairgrounds near the Pacers' home court at the Coliseum (a pacer is a type of racehorse). Initial reports also referred to the Indy 500, which features a pace car.
The team's colors, blue and gold, have remained the same for 50 years and are a tribute to the state's official colors - as seen, for example, on the state flag.
Seven of the 12 players on the starting roster were African American. "That amounted to a bold statement in 1967," Mark writes in Reborn. "Most NBA teams were adhering to an unspoken color barrier that kept rosters half-white at the bare minimum. Even the New York Knicks and the Los Angeles Lakers, representing the nation's largest and most cosmopolitan cities, conformed."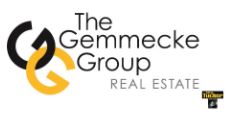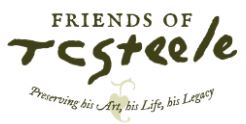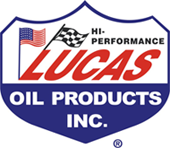 Roadtrip: Marshall County Museum in Plymouth
Guest Roadtripper Chris Taelman of Granger in northern Indiana suggests a roadtrip to the Marshall County Museum Historic Crossroads Center in Plymouth.
Plymouth is located at the crossroads of two historic highways, the Old Michigan Road (U.S. 31) and the Old Lincoln Highway (U.S. 30). Chris has been fascinated with Indiana history since the 4th grade and now serves on the board of directors of the Studebaker National Museum Foundation.
The Marshall County Museum is in downtown Plymouth and has won the Indiana Historical Society award in recognition of "remarkable public services and programs provided to its community."
Chris will share details about the museum's displays, which cover 25,000 square feet. The museum features office suites that have been restored to reflect their original décor from the 1930s and 40s, when the building housed offices for a local dentist, lawyer and other professionals.
Note: The museum is temporarily closed because of Covid restrictions, but be sure to visit when it opens up again!
History Mystery
During the heyday of the ABA Pacers in the late 1960s and early '70s, one of the team's highest profile players, Bob Netolicky, owned a popular nightspot in Indianapolis.
The bar, called Neto's, was located in a shopping area that had the same name as the neighborhood that surrounded it.
Netolicky, a 6-foot-9 power forward and center, frequently chatted with patrons of the bar, which often was jammed after Pacers games.
It cultivated a "swinging" atmosphere, with strobe lighting and go-go dancers.
Question: What was the name of the neighborhood and shopping center where Neto's was located?
Note: As this is an encore show, please do not call in for the History Mystery.
People are talking about Hoosier History Live!
NUVO, Indy's online alternative news weekly, recently posted a nice article about Hoosier History Live. Check it out here!
Nelson Price, host and historian
Molly Head, producer/general manager, (317) 927-9101
Mick Armbruster, associate producer
Cheryl Lamb, administrative manager
Richard Sullivan, senior tech consultant
Pam Fraizer, graphic designer
Garry Chilluffo, consultant
Please tell our sponsors that you appreciate their support!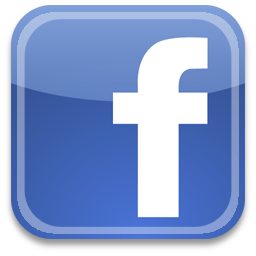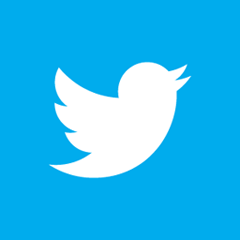 For organizational sponsorship, which includes logos, links, and voiced credits in the show and in podcasts, email molly@hoosierhistorylive.org, or call (317) 927-9101 for information. Our podcast listens are increasing and we are being distributed on Indiana Memory and the National Digital Public Library. Grow with us as our podcast and internet presence expands! Thanks also to Visit Indy, Fraizer Designs, WICR-FM, Henri Pensis, Aaron Duvall, Kielynn Tally, Heather McIntyre, Justin Clark, and many other individuals and organizations.
Thank you!
We'd like to thank the following recent, new and renewal contributors whose donations help make this show possible!
Michael Freeland and Sharon Butsch Freeland
David E. and Lynne J. Steele
Stacia Gorge
Ann Frick 
Margaret Smith 
Rachel Perry
Tom and Linda Castaldi
Serita Borgeas
Tom Swenson
Doug Winings
Theresa and Dave Berghoff
Dr. Geoffrey Golembiewski 
Jeanne Blake in memory of Lenny Rubenstein
Chuck and Karen Bragg
January 16, 2021 - coming up
Reflections of a lieutenant governor
In his new memoir, he describes himself as a "meek" boy who dealt with a severe stutter when he was growing up on the northside of Indianapolis. So John Mutz, now 85, seemed unlikely to carve out a career as a political and civic leader.
But even before his two terms as Indiana's lieutenant governor (1981-89), he was playing a key role in many facets of the modern history of his hometown, including the birth of Unigov, the consolidation of most aspects of city and Marion County governments that was considered revolutionary in the late 1960s.
When Mutz and other emerging political leaders, including Richard Lugar, started brainstorming about ways to invigorate their hometown - which in the mid-1960s was "regarded as a sleepy backwater," as Mutz puts it - their vision was not to unify city and county governments. According to An Examined Life: The John Mutz Story (Indiana Historical Society Press, 2020), they aspired to make the Hoosier capital the home of a public, state-supported university independent of either Indiana or Purdue universities.
To explore how that effort changed direction - as well as other aspects of political and civic history - Mutz will be Nelson's guest. A lifelong Republican, Mutz made headlines in September when he became, as the Indianapolis Business Journal put it, "the first prominent Indiana Republican to publicly rebuke Trump."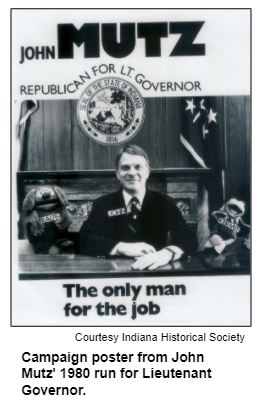 In announcing he would vote for Joe Biden in the presidential race, Mutz wrote: "I am not leaving my party. I am following my conscience."
Like Biden, Mutz has coped with a stutter that became apparent during his boyhood at Indianapolis Public School No. 84 and Broad Ripple High School, where he was a member of the class of 1953. In An Examined Life, he describes the city then as "insular" and the northside neighborhoods where he lived as lacking in diversity, noting he had only one Black classmate at Broad Ripple.
After achieving success as a political and civic leader, Mutz was asked to speak to camps and support groups for children who were, in his words, "trying to conquer their stutter." He adds, "These experiences were some of the most moving of my life."
In addition to his involvement in what became Unigov, Mutz also was among a group of leaders in the 1970s - eventually known as the City Committee - that settled on emphasizing sports as a strategy for spurring rejuvenation in downtown Indy.
Acknowledging in An Examined Life that almost all of those leaders then were men, he writes: "I am amazed that our society has still not recognized the untapped potential in women's leadership."
The Hoosier women whose leadership he praises include some who have been previous Hoosier History Live guests, such as U.S. District Court Judge Sarah Evans Barker and another former lieutenant governor, Sue Ellspermann.
Copyright 2021