January 23, 2021
Jimmy Hoffa, controversial labor leader from Brazil, Indiana
Click here to listen to the podcast.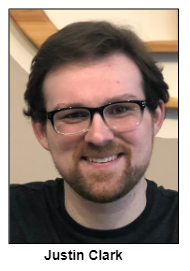 Later this year, a historic marker is planned for the birthplace in Brazil, Ind., of Jimmy Hoffa, the controversial labor leader whose disappearance in 1975 remains one of the country's major missing persons cases.
Hoffa, the powerful, long-time president of the International Brotherhood of the Teamsters, met with Rev. Martin Luther King Jr. in 1965 to make a donation to social justice work. Even so, Hoffa had "a complicated relationship with the civil rights movement," according to our guest, Justin Clark, digital initiatives director for the Indiana Historical Bureau.
For the historical bureau, a division of the Indiana State Library, Justin has produced and written a video essay about Hoffa's meeting with Rev. King, as well as other aspects of the life of the labor leader, who was convicted of jury tampering in 1964 and served nearly four years in prison. He vanished after going to a restaurant in Detroit to meet with men connected to organized crime. Despite extensive investigations for several years, Hoffa's body never has been found; he was declared legally dead in 1982.
Our guest Justin Clark, who has researched labor history, notes that during Hoffa's 14 years as president of the Teamsters, the union's membership greatly expanded. Hoffa crusaded to improve "the lives and working conditions of its members," Justin says.
Born in 1913, Hoffa grew up in a hard-scrabble family of four children in Brazil. When Hoffa was 7 years old, his father died, so his mother took a series of jobs, including as a cook in a local restaurant and as a laundry service operator. In 1924, the Hoffas moved to Detroit; he dropped out of school after the eighth grade to seek full-time work.
Although Hoffa primarily was based out of Detroit for the rest of his life, he periodically returned to his Indiana hometown, sometimes to support community endeavors. During the early 1960s, the Teamsters made a significant donation to Clay County Hospital.
His meeting with Rev. King also involved a donation, although the session seemed to be an "unlikely pairing" of two newsmakers, Justin notes. "One [was] a slick-haired, brash and controversial labor leader, and the other [was] a measured, eloquent and inspirational pastor."
During the meeting, Hoffa handed Rev. King a $25,000 check to support efforts for racial equality. Even so, Hoffa's history with civil rights was decidedly uneven. In the late 1950s, newspapers reported that he had discriminated against African-Americans in a local union chapter, according to Justin's research. In 1963, Hoffa did not support the March on Washington in which Rev. King was the final speaker, delivering his historic "I have a dream" speech.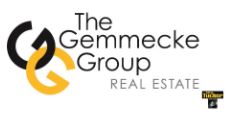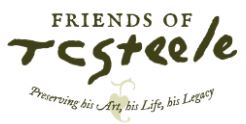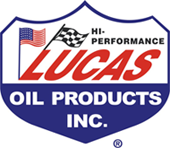 Roadtrip: Kankakee Sands and the Indiana Birding Trail
Guest Roadtripper and naturalist Terri Gorney of Fort Wayne invites us to visit Kankakee Sands in Newton County, which is one of those places where you don't really think you're in Indiana!
Kankakee Sands consists of 8,400 acres of prairies and wetlands, owned and managed by the Indiana chapter of The Nature Conservancy. The area once was a part of the Grand Kankakee Marsh system and the home of Beaver Lake, then the largest lake in Indiana - seven miles long and five miles wide.
For those who love birding, Kankakee Sands is one of the 21 spots along 2021 Indiana Birding Trail. This year-long event, sponsored by the Indiana Audubon Society, is a series of guided bird hikes to acquaint you with the ways of Indiana's feathered friends.
In addition to Kankakee Sands, the "21 in 2021 Challenge" includes such avian adventures as enjoying eagles at Salamonie Lake in January, waterfowl along the Kankakee River, warblers in April at Wing Haven or Eagle Creek, summer birds of Limberlost, fall migration at Lake Michigan, and a Christmas Bird Count at Mary Gray Sanctuary.
There's lots more to say about birding in Indiana, but don't cry fowl: Terri will provide all the details on this week's Roadtrip!

Please note: sites may be closed due to Covid-19 measures. Click on the links above to check before visiting.

History Mystery
In 1907, four years prior to Jimmy Hoffa's birth in Brazil, Ind., another famous person was born in the small city in Clay County. The mystery man grew up on his family's farm. As a student at Brazil High School, he captured state championships in 4-H club competitions. Then he paid for his tuition at Purdue University by scrubbing hog houses and tending chickens.
He became a county agricultural agent - and, eventually, a millionaire because of his international success in the food industry, which made him a household name. He spent more than 40 years crossbreeding hybrids of a food product before coming up with a version that became a number-one seller.
Even though he died in 1995, his likeness is still used to sell the food product that he helped refine.
Question: Who is the Brazil, Ind., native who achieved international success in the food industry?
The call-in number is (317) 788-3314. Please do not call in to the show until you hear Nelson pose the question on the air, and please do not try to win if you have won any other prize on WICR during the last two months. You must be willing to give your first name to our engineer, you must answer the question correctly on the air and you must be willing to give your mailing address to our engineer so we can mail the prize pack to you.
The prizes this week are two tickets to the Eiteljorg Museum, courtesy of the Eiteljorg Museum, and two tickets to the Indiana Medical History Museum, courtesy of the Indiana Medical History Museum.


People are talking about Hoosier History Live!
NUVO, Indy's online alternative news weekly, recently posted a nice article about Hoosier History Live. Check it out here!
Nelson Price, host and historian
Molly Head, producer/general manager, (317) 927-9101
Mick Armbruster, associate producer
Cheryl Lamb, administrative manager
Richard Sullivan, senior tech consultant
Pam Fraizer, graphic designer
Garry Chilluffo, consultant
Please tell our sponsors that you appreciate their support!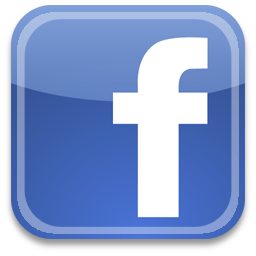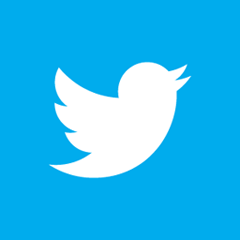 For organizational sponsorship, which includes logos, links, and voiced credits in the show and in podcasts, email molly@hoosierhistorylive.org, or call (317) 927-9101 for information. Our podcast listens are increasing and we are being distributed on Indiana Memory and the National Digital Public Library. Grow with us as our podcast and internet presence expands! Thanks also to Visit Indy, Fraizer Designs, WICR-FM, Henri Pensis, Genesis Brown, Kielynn Tally, Heather McIntyre, Justin Clark, and many other individuals and organizations.
Thank you!
We'd like to thank the following recent, new and renewal contributors whose donations help make this show possible!
Ann Frick
Yetta Wolen
In memory of William G. "Bill" Mihay
Dr. William McNiece
Michael Freeland and Sharon Butsch Freeland
David E. and Lynne J. Steele
Stacia Gorge
Ann Frick 
Margaret Smith 
Rachel Perry
Tom and Linda Castaldi
Serita Borgeas
Tom Swenson
Doug Winings
Theresa and Dave Berghoff
Dr. Geoffrey Golembiewski 
Jeanne Blake in memory of Lenny Rubenstein
Chuck and Karen Bragg
January 30 2021
A pop music critic returns
Like a seasoned pop music act reuniting for another sold-out tour, host Nelson Price and his guest David Lindquist will join forces once again to explore tales from David's more than 22 years of writing about pop music and culture for The Indianapolis Star. But don't expect a rehash of greatest hits from their show last December. The two have plenty of fresh material to explore that they simply didn't have time to cover on the last go round.
The emergence of the Fountain Square neighborhood in Indianapolis as a nightspot destination, the opening of the Palladium in Carmel and the death of the owner of the Slippery Noodle Inn, one of the most distinctive venues for blues music in the country, all happened during Dave's long run at The Star, which ended last month.
So he will rejoin Nelson to share insights about those topics and others, including the increasing trend of featuring music concerts as part of major sports events such as the Final Four basketball tournament of the NCAA, races at the Indianapolis Motor Speedway and the Super Bowl that Indianapolis hosted in 2012.
Dave also will discuss one of the most challenging reviews he had to write. At the Palladium in 2011, a concert featuring country music star Glen Campbell was "mystifyingly bad," Dave wrote. He described how Campbell "came across as unprepared at best and disoriented at worst." Within about 10 days, Campbell's family revealed he had been diagnosed with Alzheimer's disease six months earlier.
During our show last month, Dave discussed his interviews with John Mellencamp, the Indiana-based rock star. This time, we will focus on a drummer who had a long association with Mellencamp and whom Dave Lindquist included in his list of Indiana's Top 25 Musicians. Kenny Aronoff studied at the Indiana University Jacobs School of Music and performed during the presidential inauguration of Barack Obama at the Lincoln Memorial in January 2009. Esquire magazine called Aronoff, who played with Mellencamp for 17 years beginning in 1980, "the most famous drummer you've never heard of."
In downtown Indy, the Slippery Noodle Inn opened in 1850 and had several name changes (along with a reputation that periodically was unsavory) until it was purchased in the early 1960s by the family of Hal Yeagy, who died in November. In Dave Lindquist's report about Yeagy's death, he quoted musicians who described "The Noodle" as "a major shrine to blues and live music."
During this show, Dave will discuss the Slippery Noodle as well as other concert venues, including the Murat Theatre and the lawn at White River State Park.

Copyright 2021