January 30, 2021
A pop music critic returns
Click here to listen to the podcast.
Like a seasoned pop music act reuniting for another sold-out tour, host Nelson Price and his guest David Lindquist will join forces once again to explore tales from David's more than 22 years of writing about pop music and culture for The Indianapolis Star. But don't expect a rehash of greatest hits from their show last December. The two have plenty of fresh material to explore that they simply didn't have time to cover on the last go round.
The emergence of the Fountain Square neighborhood in Indianapolis as a nightspot destination, the opening of the Palladium in Carmel and the death of the owner of the Slippery Noodle Inn, one of the most distinctive venues for blues music in the country, all happened during Dave's long run at The Star, which ended last month.
So he will rejoin Nelson to share insights about those topics and others, including the increasing trend of featuring music concerts as part of major sports events such as the Final Four basketball tournament of the NCAA, races at the Indianapolis Motor Speedway and the Super Bowl that Indianapolis hosted in 2012.
Dave also will discuss one of the most challenging reviews he had to write. At the Palladium in 2011, a concert featuring country music star Glen Campbell was "mystifyingly bad," Dave wrote. He described how Campbell "came across as unprepared at best and disoriented at worst." Within about 10 days, Campbell's family revealed he had been diagnosed with Alzheimer's disease six months earlier.

During our show last month, Dave discussed his interviews with John Mellencamp, the Indiana-based rock star. This time, we will focus on a drummer who had a long association with Mellencamp and whom Dave Lindquist included in his list of Indiana's Top 25 Musicians. Kenny Aronoff studied at the Indiana University Jacobs School of Music and performed during the presidential inauguration of Barack Obama at the Lincoln Memorial in January 2009. Esquire magazine called Aronoff, who played with Mellencamp for 17 years beginning in 1980, "the most famous drummer you've never heard of."

In downtown Indy, the Slippery Noodle Inn opened in 1850 and had several name changes (along with a reputation that periodically was unsavory) until it was purchased in the early 1960s by the family of Hal Yeagy, who died in November. In Dave Lindquist's report about Yeagy's death, he quoted musicians who described "The Noodle" as "a major shrine to blues and live music."

During this show, Dave will discuss the Slippery Noodle as well as other concert venues, including the Murat Theatre and the lawn at White River State Park.

Our show comes just before Dave starts a new media endeavor. He will be the host on WTTS-FM (92.3) of a new weekly music program, The Beat with Dave Lindquist. His show, which premieres at 7 pm Monday (Feb. 1), will feature "fresh music from the local independent and underground music scene and music from familiar artists," according to WTTS-FM.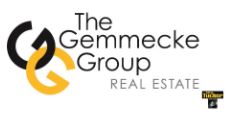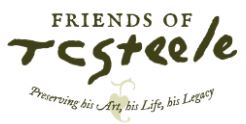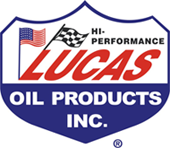 Roadtrip: Crosley Fish and Wildlife Area in Jennings County
Guest Roadtripper Ken Marshall, educator and broadcast veteran, suggests a Roadtrip to Jennings County, about 90 minutes southeast of Indianapolis, to visit the Crosley Fish and Wildlife Area.
The delightful Crosley area is made up of over 4,000 acres of rolling hills, most of them wooded; abundant ponds dot the property, and seven miles of the Muscatatuck River flow through it - perfect for Hoosier anglers to try their luck with rod and reel. Some of the ponds on the Crosley Area are quite large - up to 14 acres!
Ken tells us that the property gets its name from Powel Crosley, a wealthy inventor and entrepreneur from Cincinnati, Ohio, who bought it in 1931 and maintained it as his private hunting and fishing grounds. The land became public and open to nature lovers in 1958.
If fishing and hiking in the beautiful southern Indiana landscape aren't enough to attract you to this natural gem, however, Ken says you might be lured in by the Crosley Bridge, which was built in 1937 and has a narrow 9.5 foot roadway. Among other manufacturing ventures, Powel Crosley manufactured America's first "mini cars" under the Crosley Motors name. The historic scaled-down cars are now a collector's dream, and Powel Crosley built this private bridge to drive his smaller cars over.
History Mystery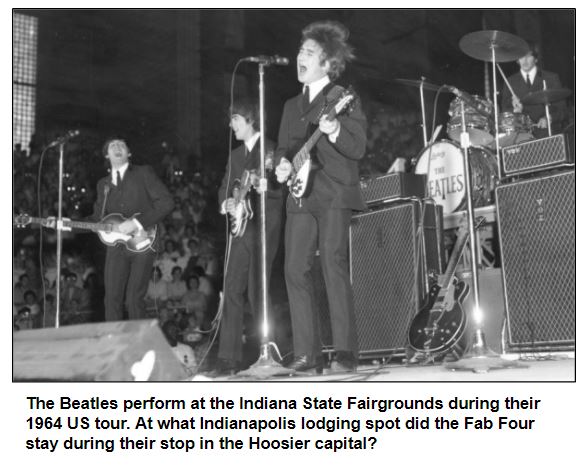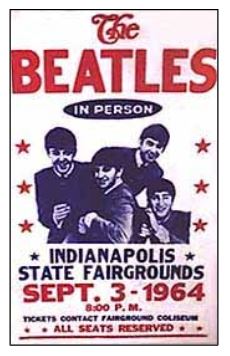 Famous concerts in Indiana history include two sold-out performances by The Beatles in September 1964 at the Indiana State Fairgrounds. The concerts featuring the Fab Four, which occurred as Beatlemania was sweeping the country, drew 30,000 screaming fans to the fairgrounds following weeks of secret planning sessions by organizers. Not only were more than 100 police officers stationed at the fairgrounds, ten ambulances and more than two dozen nurses were on hand so first aid could be administered to over-excited Beatles fans.

Security concerns included keeping secret where the Beatles would spend the night in Indianapolis. Their lodging spot was revealed only after the band had left the Hoosier state.

Question: At what hotel, motel or inn did the Beatles stay during their 1964 tour stop in Indianapolis?

Hint: It was demolished in 2009.

The call-in number is (317) 788-3314. Please do not call in to the show until you hear Nelson pose the question on the air, and please do not try to win if you have won any other prize on WICR during the last two months. You must be willing to give your first name to our engineer, you must answer the question correctly on the air and you must be willing to give your mailing address to our engineer so we can mail the prize pack to you.

The prizes this week are two tickets to the Minnestrista gathering place in Muncie, featuring the Bob Ross Experience, courtesy of Minnestrista, and two tickets to Indy's Teeny Statue of Liberty Museum, courtesy of Tim and Julie's Another Fine Mess.





People are talking about Hoosier History Live!
NUVO, Indy's online alternative news weekly, recently posted a nice article about Hoosier History Live. Check it out here!
Nelson Price, host and historian
Molly Head, producer/general manager, (317) 927-9101
Mick Armbruster, associate producer
Cheryl Lamb, administrative manager
Richard Sullivan, senior tech consultant
Pam Fraizer, graphic designer
Garry Chilluffo, consultant
Please tell our sponsors that you appreciate their support!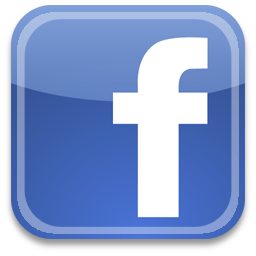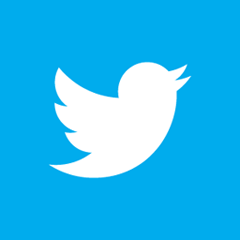 For organizational sponsorship, which includes logos, links, and voiced credits in the show and in podcasts, email molly@hoosierhistorylive.org, or call (317) 927-9101 for information. Our podcast listens are increasing and we are being distributed on Indiana Memory and the National Digital Public Library. Grow with us as our podcast and internet presence expands! Thanks also to Visit Indy, Fraizer Designs, WICR-FM, Henri Pensis, Genesis Brown, Kielynn Tally, Heather McIntyre, Justin Clark, and many other individuals and organizations.
Thank you!
We'd like to thank the following recent, new and renewal contributors whose donations help make this show possible!
Georgia Cravey and Jim Lingenfelter
Ann Frick
Yetta Wolen
In memory of William G. "Bill" Mihay
Dr. William McNiece
Michael Freeland and Sharon Butsch Freeland
David E. and Lynne J. Steele
Stacia Gorge
Ann Frick 
Margaret Smith 
Rachel Perry
Tom and Linda Castaldi
Serita Borgeas
Tom Swenson
Doug Winings
Theresa and Dave Berghoff
Dr. Geoffrey Golembiewski 
Jeanne Blake in memory of Lenny Rubenstein
Chuck and Karen Bragg
February 6, 2021 - coming up
The first woman of color to live in frontier Indianapolis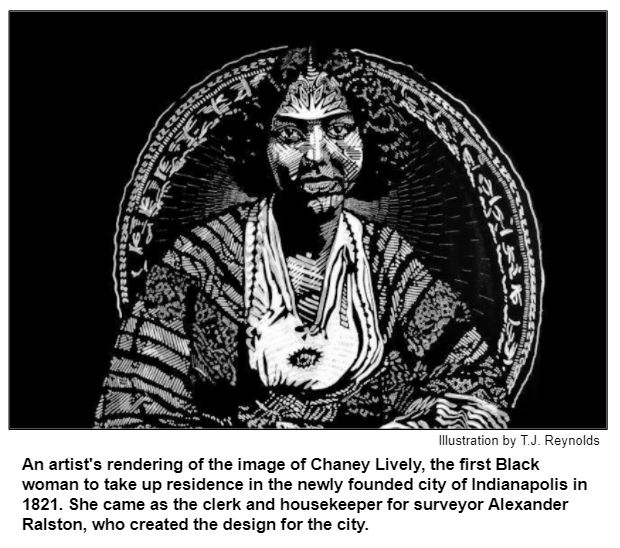 As Hoosier History Live salutes Black History Month - as well as the Bicentennial era of Indianapolis - we will explore the life of the first woman of color to move to the new Hoosier capital in 1821.
Little had been known about Chaney Lively (1800-1858?), who came to the Indiana wilderness from Kentucky, until our guest researched her life for a cover story in 2019 for Nuvo, the alternative newsweekly. Laura McPhee, the former editor of Nuvo, will join Nelson to share details of her research about Chaney Lively, who arrived as the clerk and housekeeper for surveyor Alexander Ralston, who created the design for Indianapolis.
After Ralston died in 1827, Chaney Lively became the first African-American woman to own a house in the Hoosier capital. At that point the city consisted only of the downtown area known today as the Mile Square, which Ralston designed after coming to Indianapolis in the early summer of 1821.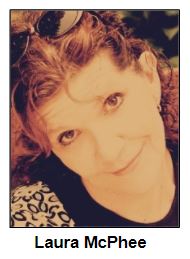 "When the platted lots went for sale in October, he bought two lots on the first day: one for him and one expressly for Chaney," according to Laura's article. Chaney Lively inherited the property at Meridian and Maryland streets when Ralston died.

Laura notes that although Chaney Lively arrived as a free woman of color, she had been enslaved in Kentucky. "It's not clear where or when, but...Ralston purchased Chaney as a slave," Laura wrote. "Most likely, he bought her in Louisville, a major slave trading hub at the time he lived there in the early 1800s."

By researching accounts of Hoosier pioneers, including the multi-volume diary of civic leader Calvin Fletcher, who became the first practicing attorney in Indianapolis, Laura has determined that Chaney Lively was a highly regarded, well-liked resident of the city.

Hoosier History Live explored the life of Ralston, who had been born in Scotland, for a show in 2013; during a show in 2016, we delved into the life of Fletcher, a New England native who, in addition to becoming an attorney, was a banker, state legislator and the owner of vast tracts of property in central Indiana.

By the time Ralston died and Chaney, who lived with him, "moved into her own home in 1827," Laura wrote, "there were less than 60 people of color - men, women and children - living in Indianapolis out of a population of a little more than 1,000."

In addition to sharing details about the life of Chaney Lively, Laura will describe other Black residents who came to nascent Indianapolis. The population increased in the 1830s with the construction through the city of the National Road (now U.S. 40/Washington Street). When labor camps sprang up for workers on the road, Chaney Lively cooked and did laundry for many of them. She also took in boarders, according to Laura's article.

In 1836, Chaney married John Britton, a former slave who became a barber in Indianapolis. They were among the founding members of Bethel AME Church, which opened in 1841. In Laura's article for Nuvo, she concludes Chaney died in 1857 or 1858 based on a reference by Fletcher to her passing.

Since her departure from Nuvo in 2019, Laura has owned Pen and Pink Vintage, a book shop in the Garfield Park neighborhood specializing in books by women, Indiana authors and Indiana history. At Nuvo, where she was an editor and award-winning writer for nearly 15 years, Laura was known for her coverage of local news and social justice issues.



Copyright 2021