March 27, 2021
Fugitives and prison escapees from Indiana
Click here to listen to the podcast.
Indiana wants me
Lord, I can't go back there.
Those were the opening lines of a pop song that became a hit in 1970, rising to No. 5 on the Billboard Top 100 list. True crime author Andrew Stoner uses the song, Indiana Wants Me, in his newest book as an entree to exploring fugitives and prison escapees throughout more than 100 years of Indiana history.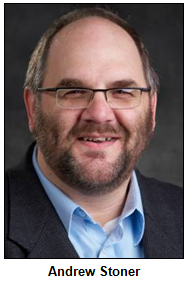 To discuss several of the cases described in Wanted in Indiana: Infamous Hoosier Fugitives (The History Press) - including the assassination attempt in 1980 of a national civil rights leader in Fort Wayne that returned to the headlines this month - Andrew will be Nelson's guest. A native of Goshen and a former civilian spokesman for the Indianapolis Metropolitan Police Department, Andrew now is an associate professor of communications studies at California State University in Sacramento.
During our show, we will explore two cases connected to the FBI that illustrate advances in techniques for tracking down criminals. An escapee in 1919 from the Indiana State Prison in Michigan City was not found until the 1940s, when the FBI's fingerprint detection techniques finally resulted in his identification after a traffic stop in California. In 1960, a robber of banks in Logansport and Hamlet, Ind., made the FBI's Most Wanted List - and was captured just 24 hours later.
In 1980, racist Joseph Paul Franklin committed two shootings in Indiana (one of them fatal) before attempting to assassinate Vernon Jordan, president of the National Urban League, during his trip to Fort Wayne for the organization's annual meeting. Using a hunting rifle, Franklin shot Jordan in the back.
Following a long recovery that made national news, Jordan survived and continued as a close advisor to U.S. presidents, including Jimmy Carter and Bill Clinton. During our show, Andrew will describe how Franklin was tracked down after several months and more shootings. When Jordan died this month at age 85, the horrific episode in Fort Wayne was recounted in his obituaries.
Also during our show, Andrew and Nelson will explore the cases of:
Leslie "Mad Dog" Irvin, a notorious killer who escaped from the Gibson County Jail in southwestern Indiana in 1956. One of the cases involving Irvin, who was accused in multiple shootings, made it all the way to the U.S. Supreme Court, where it set a precedent involving pretrial publicity.
Two women who escaped, separately, from the Indiana Women's Prison when it was located on the near-eastside of Indianapolis. One of the women was not found for 35 years; the other spent many years living, crime-free, just a few blocks from the prison.
And a 15-year-old from Tippecanoe County who fled in 1942 after being accused of several crimes. Even though Floyd Loveless was a juvenile, he eventually was executed in Nevada after shooting a constable; the case illustrates the differences in the imposition of the death penalty since the 1940s.
As a break from exploring the violent crimes, Andrew and Nelson also will discuss the colorful history of the 1970 song "Indiana Wants Me." Written and performed by Toronto native R. Dean Taylor - it was his only hit, according to Wanted in Indiana - the song remained on Billboard's charts for 15 weeks. Later, it was included on a list of the "52 Most Depressing Songs You've Ever Heard."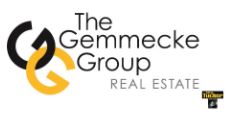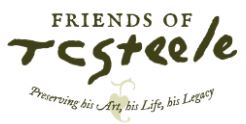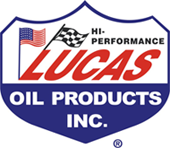 Roadtrip: Four Freedoms Monument in Evansville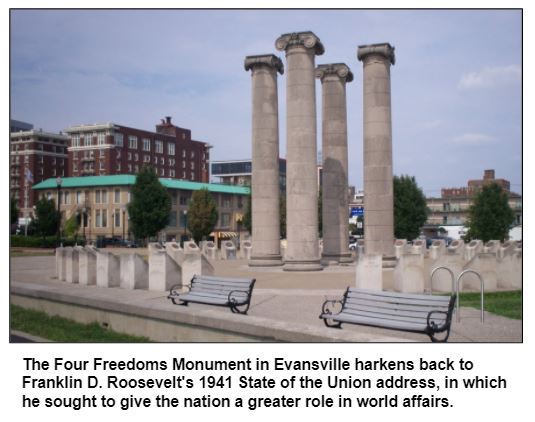 Guest Roadtripper and educator Ken Marshall suggests a trip to Evansville in the southwestern corner of Indiana to see the spectacular Four Freedoms Monument, located at a scenic spot along the Ohio River.
Freedom of speech and expression, freedom of worship, freedom from want, freedom from fear.
These were the Four Freedoms mentioned by President Franklin D. Roosevelt in his State of the Union address made to the American people on January 6, 1941, just 11 months shy of the bombing of Pearl Harbor by Japan, the event that would pull the United States into World War II.
In the Four Freedoms speech, Roosevelt hoped to provide a rationale for the United States to abandon the isolationist policies that emerged from World War I, and to lend economic support to our soon- to- be allies in WWII.
The Evansville monument was dedicated in 1976 as a part of the nation's Bicentennial celebration. The monument's four pillars are repurposed limestone columns, remnants of the old Chicago and Eastern Illinois (C&EI) Railroad depot that used to be in downtown Evansville.
Don't miss Ken's visit to this majestic monument memorializing a pivotal moment in the nation's history - located right here in Indiana.

History Mystery
Undoubtedly, the most famous fugitive in Indiana history was bank robber John Dillinger, who was named Public Enemy No. 1 in 1933 and '34. During those two years, he escaped twice from county jails. The first was in Lima, Ohio. The second was from the Lake County Jail in Crown Point, Ind., which had been touted as "escape-proof."

During his two-year crime spree, Dillinger pulled off the bank robbery that resulted in his largest heist. The bank - which Dillinger and his gang robbed of about $76,000 in the fall of 1933 - is in a small Indiana city that's the home of a university.

Question: What Indiana city was the site of John Dillinger's biggest bank heist?

Hint: It is not Bloomington, Lafayette or Muncie.

The call-in number is (317) 788-3314. Please do not call in to the show until you hear Nelson pose the question on the air, and please do not try to win if you have won any other prize on WICR during the last two months. You must be willing to give your first name to our engineer, you must answer the question correctly on the air and you must be willing to give your mailing address to our engineer so we can mail the prize pack to you.

The prizes this week are two tickets to the Benjamin Harrison Presidential Site, courtesy of the Benjamin Harrison Presidential Site, and two tickets to Indy's Teeny Statue of Liberty Museum, courtesy of Tim and Julie's Another Fine Mess.

Nelson Price, host and historian
Molly Head, producer/general manager, (317) 927-9101
Mick Armbruster, associate producer
Cheryl Lamb, administrative manager
Richard Sullivan, senior tech consultant
Pam Fraizer, graphic designer
Garry Chilluffo, consultant
Please tell our sponsors that you appreciate their support!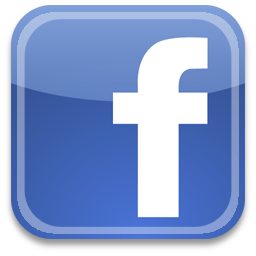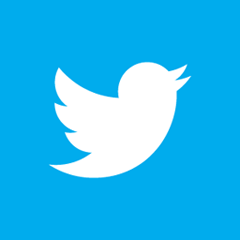 For organizational sponsorship, which includes logos, links, and voiced credits in the show and in podcasts, email molly@hoosierhistorylive.org, or call (317) 927-9101 for information. Our podcast listens are increasing and we are being distributed on Indiana Memory and the National Digital Public Library. Grow with us as our podcast and internet presence expands! Thanks also to Visit Indy, Fraizer Designs, WICR-FM, Henri Pensis, Genesis Brown, Kielynn Tally, Heather McIntyre, Justin Clark, and many other individuals and organizations.
Thank you!
We'd like to thank the following recent, new and renewal contributors whose donations help make this show possible!
Kathleen Angelone 
Tim and Meg Shelly
Connor & Company, Inc.
Georgia Cravey and Jim Lingenfelter
Ann Frick
Yetta Wolen
In memory of William G. "Bill" Mihay
Dr. William McNiece
Michael Freeland and Sharon Butsch Freeland
David E. and Lynne J. Steele
Stacia Gorge
Margaret Smith 
Rachel Perry
Tom and Linda Castaldi
Greg Larson
Marion Wolen
April 3, 2021 - coming up
Avriel Shull, trail-blazing home builder and designer - encore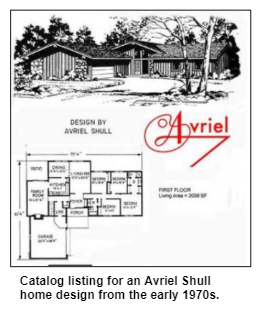 Even though we're just past Women's History Month, it's never a bad time to spotlight the impact of an Indiana architectural trail-blazer who had both pizzazz and spunk.
Beginning in the 1950s, when women home builders were a rarity, Avriel Shull designed and built mid-century modern homes in Carmel, Indianapolis and other Hoosier cities. National periodicals eventually distributed the house plans of "Avriel" (she often was referred to by her first name only), with orders for her home patterns continuing long after she died in her mid-40s in 1976.
"Years before branding became an essential component of business success, Avriel was both a well-known company brand and a synonym for modern design," according to our guest, Connie Zeigler, owner of C. Resources, on this encore of a show originally broadcast in 2019. A historian, researcher and preservationist, Connie prepared the nomination for the National Register of Historic Places of the Thornhurst subdivision in Carmel, where Avriel designed 21 mid-century modern homes.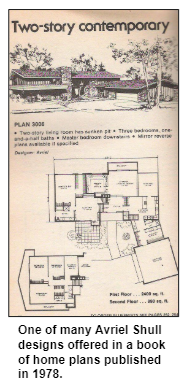 Just as Avriel's homes created something of a stir - with their floor-to-ceiling windows, sliding glass doors, vertical cedar siding and walled patios during an era noted for basic ranch houses - red-haired, charismatic Avriel drew attention on a personal level as well.
In 1951, Life magazine devoted a multi-page photo spread to her splashy wedding, during which Avriel entered amid a release of white birds; at 2 a.m., she lifted her white gown to perform the can-can.
Her husband was one of Indiana's best-known journalists of the era. An irreverent TV columnist for the Indianapolis News (and, before that, for the Indianapolis Times), R.K. Shull also answered reader questions in "Shull's Mailbag," which appeared in 260 newspapers across the country.
None of that overshadowed his wife, who, as Connie has written, "lived life at breakneck speed."
According to Connie, Avriel "often laid the stone herself on the houses she designed." As for an enduring architectural legacy, Connie notes that "At least 50, and probably more, of her houses are still standing in the Indianapolis area."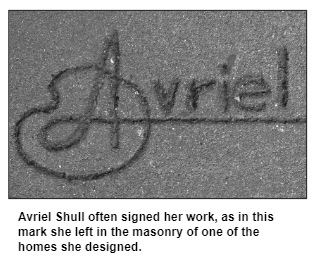 But Avriel was not an architect. In fact, although she studied at what was then the John Herron Art Institute during the 1940s, Avriel never earned a college degree.
In all of her Thornhurst subdivision houses - which were the focus of a 2017 home tour organized by the Carmel Clay Historical Society - Avriel featured modern fireplaces, some of which she built herself.
In a cover story about Avriel for a 2012 issue of Traces magazine published by the Indiana Historical Society, Connie notes that many of the fireplaces "had two-sided hearths opening into two different rooms."
Connie writes that for home interiors, Avriel chose vinyl-topped stools, tripod-legged lamps and sofas with hairpin legs, "unlike the ruffled sofas and overstuffed chairs of earlier eras." In many of the bathrooms, she painted murals - and added an elaborate "Avriel" as a signature to her work.
By the mid-1960s, Avriel landed contracts to design homes in upscale neighborhoods on the northside of Indianapolis including Avalon Hills, Crow's Nest, Meridian Hills and Sunset Lane. In the final years before her death just shy of her 45th birthday, Avriel was building houses in Brownsburg, Kokomo, Westfield and Evansville.
Our guest Connie Zeigler, after a long, influential career focused primarily on Indianapolis-area history and architecture, moved last month to Providence, R.I.
"I'll continue to do research and writing on a variety of design and architecture-related subjects," she reports, "including a book on several unheralded women designers married to well-known architects from the mid-20th century."
Copyright 2021