April 10, 2021
The 25th Amendment, presidential succession and Indiana connections
Click here to listen to the podcast.
Early this year, the 25th Amendment to the U.S. Constitution - which deals with presidential succession - was in the news when then-Vice President Mike Pence was urged to activate its provisions dealing with a president's being "unable to discharge the powers and duties of his office," because of Donald Trump's controversial behavior in the White House.
Indiana's links to presidential succession debates long pre-date Pence, a native Hoosier, and the late Birch Bayh, the three-term U.S. Senator from Indiana who crusaded for ratification of the 25th Amendment during the late 1960s. The line of succession in case of the death, disability or incapacity of a U.S. president had been unclear for more than 150 years prior to the amendment.
The connections to Indiana stretch back to the first president to die in office - William Henry Harrison in 1841 - and include such little-remembered episodes as the emergency surgery in 1902 for Theodore Roosevelt during a visit to Indianapolis. The use of anesthetic for Roosevelt at what was then known as St. Vincent's Infirmary (a historic marker in the Lockerbie neighborhood marks its initial site) raised issues about who should be in charge of the country if the president was unconscious.
In 1919, with still no procedure for determining the "inability" of a president, Vice President Thomas R. Marshall, who had been a popular governor of Indiana, found himself in an awkward position when Woodrow Wilson suffered a severe stroke.
To explore these and other historic links between presidential succession issues and Indiana, Nelson will be joined by two guests who have been researching the topic since the renewed public focus on the 25th Amendment:
Norma Erickson, the director of medical education at the Indiana Medical History Museum. She will share insights about the health issues involved with some of the public figures, including William Henry Harrison, who had been the first governor of the Indiana Territory early in his political career. In recent years, new theories have been advanced about what may have caused Harrison's death after serving only one month in the White House. Unsanitary drinking water in Washington D.C. may have been a contributing factor.
And Gary Shaw, a retired Indianapolis attorney and former deputy attorney general for the state. He will share insights about the predicament of Marshall, as well as the role of Bayh, whose interest in clarifying presidential succession was motivated primarily by the assassination of John F. Kennedy.
The fact that uncertainty about presidential succession prevailed for so long is surprising because the issue surfaced at one point with George Washington during his time in office. In 1790, two physicians for the country's first president determined he was "near death," according to research by our guest Norma Erickson. The cause was pneumonia that followed Washington's bout with influenza.

In addition to not making provisions for succession in case of the death, removal or disability of a president, the original U.S. Constitution did not address those issues regarding vice presidents. During our show, Norma will discuss how the situation was handled - or not handled - after Vice President Thomas Hendricks died in 1885. A former Indiana governor, Hendricks had served only eight months as vice president under Grover Cleveland when he died.

Lack of clarity about succession persisted into the 1960s. Bayh had just been appointed chairman of a U.S. Senate subcommittee on constitutional amendments a few months before Kennedy's assassination in 1963. In addition to serving as the author of the 25th Amendment, which was ratified in 1967, Bayh crusaded for ratification of the subsequent constitutional amendment. The 26th Amendment lowered the voting age to 18.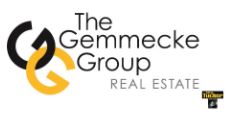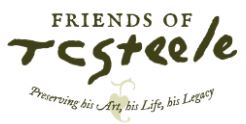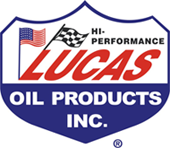 Roadtrip: Holliday Park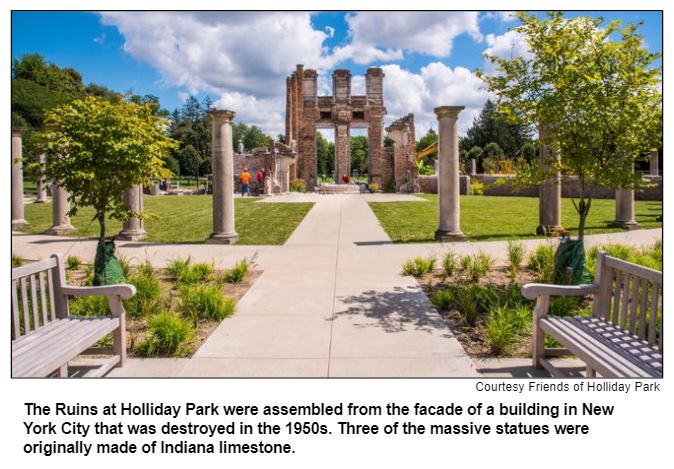 Guest Roadtripper Rita Kohn, Indianapolis-based journalist, author and playwright, invites us to join her on a trip to one of the Hoosier capital's true gems: Holliday Park on Spring Mill Road, about six miles due north of downtown Indianapolis on the White River.
One of Indianapolis' oldest and largest city parks, Holliday Park was once a beech-maple forest where the Miami and Delaware (Lenape) people hunted, fished and gathered. The land was cleared for farmland by the pioneer brothers Jeremiah and Samuel Johnson in 1823 and served as their homestead for two decades, after which it passed through the hands of several more families.
In 1892, John and Evaline Holliday purchased the 94-acre tract and transformed it into a home for their seven children, opening the site's unique verdant flora and fauna for friends and neighbors to explore.
At the celebration of Indiana's Statehood Centennial in 1916, the Holliday family deeded the tract to the City of Indianapolis, declaring that it was "singularly suited to be a place for recreation and the study of nature" and should become a park.
Today, visitors to Holliday Park enjoy a variety of amenities, all at no cost: picnic grounds among towering shade trees; a much-loved playground area with climbing walls and a giant "spider web" structure, miles of hiking trails along the banks of the White River and a large, beautifully appointed nature center where you can observe wildlife and learn about the local ecosystem.
And let's not forget the crown jewel in this treasure of a park: The Ruins, a recently re-constructed ensemble of architectural columns and statuary brought to Indianapolis after the demolition of a building in New York City in the 1950s.
By the way, two of Rita's plays are about to open at the new OutBack Outdoors at The District Theatre.  "Before the Shadows Flee: The Life of Edwin Booth" will be presented May 21 and 22; "Windchimes and Promises: The Life of Prudence Knox," on May 29 and 30. 

History Mystery
Thomas R. Marshall, the former Indiana governor who served as U.S. vice president under Woodrow Wilson, is buried at Crown Hill Cemetery in Indianapolis. So are some of the other six vice presidents who were elected from the Hoosier state, which occasionally has been called "the Mother of Vice Presidents." The two who have served most recently - Mike Pence and Dan Quayle - are very much alive, obviously.

Only one of the four deceased vice presidents from Indiana is not buried at Crown Hill. He is buried in South Bend, his adopted hometown and the base for his political career.

Question: Which Hoosier vice president is buried in South Bend?

The call-in number is (317) 788-3314. Please do not call in to the show until you hear Nelson pose the question on the air, and please do not try to win if you have won any other prize on WICR during the last two months. You must be willing to give your first name to our engineer, you must answer the question correctly on the air and you must be willing to give your mailing address to our engineer so we can mail the prize pack to you.

The prizes this week are two tickets to the Indiana State Museum, courtesy of the Indiana State Museum, and two tickets to the Benjamin Harrison Presidential Site, courtesy of the Benjamin Harrison Presidential Site.
Share our Hoosier History Live podcasts, please!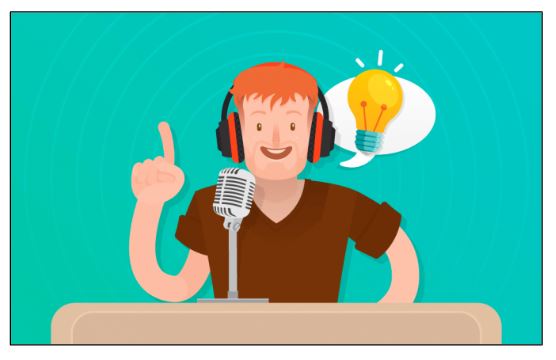 Attention all guests, fans, listeners, critics, readers, and more.  Please copy and paste any of our podcast links to any website, social media platform, or blog!  This is better for our "numbers" and distribution.
Just please don't edit them.
Can't find a particular podcast you'd like to share or listen to? Click here to get to a searchable index of our shows and podcasts. You can also click the link at the top of our website and newsletter for the last three shows that were on the air.    

Nelson Price, host and historian
Molly Head, producer/general manager, (317) 927-9101
Mick Armbruster, associate producer
Cheryl Lamb, administrative manager
Richard Sullivan, senior tech consultant
Pam Fraizer, graphic designer
Garry Chilluffo, consultant
Please tell our sponsors that you appreciate their support!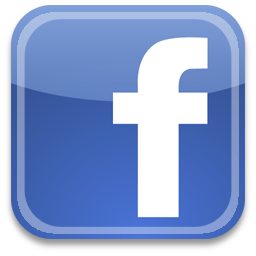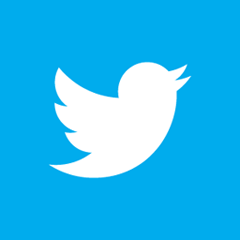 For organizational sponsorship, which includes logos, links, and voiced credits in the show and in podcasts, email molly@hoosierhistorylive.org, or call (317) 927-9101 for information. Our podcast listens are increasing and we are being distributed on Indiana Memory and the National Digital Public Library. Grow with us as our podcast and internet presence expands! Thanks also to Visit Indy, Fraizer Designs, WICR-FM, Henri Pensis, Genesis Brown, Kielynn Tally, Heather McIntyre, Justin Clark, and many other individuals and organizations.
Thank you!
We'd like to thank the following recent, new and renewal contributors whose donations help make this show possible!
John Stanton
Kathleen Angelone 
Tim and Meg Shelly
Connor & Company, Inc.
Georgia Cravey and Jim Lingenfelter
Ann Frick
Yetta Wolen
In memory of William G. "Bill" Mihay
Dr. William McNiece
Michael Freeland and Sharon Butsch Freeland
David E. and Lynne J. Steele
Stacia Gorge
Margaret Smith 
Rachel Perry
Tom and Linda Castaldi
Greg Larson
Marion Wolen
April 17, 2021 - coming up
Bear pit at Riverside Park and other bygone animal attractions
Bears at Riverside Park in Indianapolis? Not for the last century. But for nearly two decades beginning in 1899, a bear pit was among the most popular attractions at the park near the White River.
Consisting of a fenced, circular pen with two arched doorways that allowed the bears to enter a sheltered den, the bear pit at Riverside was featured on thousands of postcards that have become collectibles.
And the Riverside bear pit, although the longest-lasting and most significant local animal attraction during the era (it even sometimes was casually referred to as a "zoo"), wasn't the only collection of wildlife on display in Indianapolis parks.
The popularity of the attraction at Riverside led to a public exhibit of bears at Garfield Park beginning in 1905, according to research by attorney Ed Fujawa, who will be Nelson's guest. Monkeys also were exhibited for a few years at Garfield Park - as well as, even more briefly, at Brookside Park, where visitors also could gaze at exotic birds.
Ed, the creator of the history blog Class 900: Indianapolis, has written about the Riverside bear pit. An adventure lover, Ed hiked around Riverside to find remnants of the bygone bear pit, discovering the two arched doorways for the den amid trees, rocks and brush.
The Riverside animal attractions - which even included deer, elk, wolves and (briefly) two sea lions, - and at the other parks long predate what is considered to be the first official Indianapolis Zoo. It opened in 1964 in Washington Park with a collection of about 500 animals, according to the Encyclopedia of Indianapolis. The zoo at Washington Park closed in 1987, with a spectacular reopening later that year of the zoo at its current site in White River State Park.
Of the bygone Riverside Park bear pit, Ed Fujawa writes: "While the bears and other animals were popular with visitors, the conditions in which the animals were kept were not ideal." He describes letters of complaint in 1900 to Indianapolis newspapers.
Ed elaborates on the poor treatment of park animals at the time, calling them "disgraceful, especially when compared to modern standards. The animal pens were too small, especially for the bears, and the staff of the parks often did not take action to protect the animals from outside influences, such as visitors to the park, or natural disasters."
His blog post recounts floods of the nearby White River that resulted in "close calls" for the bears, who "climbed trees and logs placed in the pit to escape the encroaching water."
According to Ed, a female bear at Garfield Park named Minnie died in 1905 after being fed buckeyes by the public. Local newspapers speculated that buckeyes were poisonous to the bear.
With his Class 900 blog, Ed focuses on unearthing Indy history that's often been overlooked or forgotten. In 2020, he was a Hoosier History Live guest for a show about tree-planting crusades in Indy that began in the 1850s. Even then, city residents were worried about the loss of tree canopy in the urban area.

Copyright 2021