May 1, 2021
Cicadas: The buzz about their return
Click here to listen to the podcast.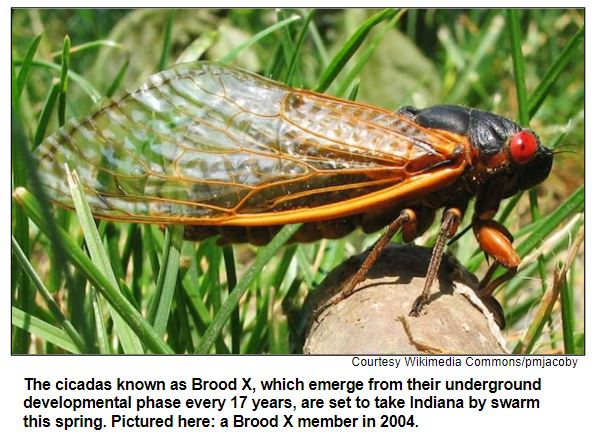 Even though 17 years have zipped by since their last visit, no one is putting out welcome mats for the periodical cicadas that are about to take Indiana by swarm. The Hoosier state is considered one of the country's major hot spots for the 17-year emergence of the type of cicadas known as Brood X.
"The bugs will show up pretty much anywhere there are mature trees, and the males will unleash loud mating calls that will fill the late spring with buzzing music," the Evansville Courier-Journal reported in a heads-up article about the insects that are typically considered pests, to say the least. According to the Courier-Journal, early pioneers of European heritage, alarmed by the swarms, incorrectly assumed that cicadas were like locusts and would ravage their crops, giving cicadas their "first jolt of bad publicity."
So who can separate fact from myth about these critters?
Hoosier History Live is summoning a top national insect expert who happens to be based in our own backyard.
Dr. Tom Turpin, the Purdue University professor emeritus of entomology who created the annual Bug Bowl competition (touted as "the world's largest insect-themed event") on the West Lafayette campus, will be Nelson's guest. For decades, he wrote On Six Legs, a popular column (and starting in 2008, podcast) for the Purdue Extension service.
Among the questions about cicadas that Dr. Turpin says he plans to tackle: Why do so many emerge at the same time? Will eating periodical cicadas kill my dog or cat, or make them sick? and How long will periodical cicadas be singing?
"Singing" isn't the word most people use to describe the loud, persistent noise made by the 17-year cicadas. According to a recent analysis in USA Today, experts standing a few feet away from swarms have measured their sounds at 96 decibels, "slightly higher than a low-flying airplane, which can hit about 80 decibels."
In any case, Dr. Turpin has a long track record of exploring insects that are regarded as annoying or even repulsive. Cockroach races and cricket-spitting contests have been frequent events at the Bug Bowl.
"People are conditioned not to like insects," Dr. Turpin said in 2017 upon his retirement from the Purdue faculty.
Also in 2017, he was a Hoosier History Live guest for a show titled Insect heritage: The As to Zzzzzs. He has shared insights about insects with ABC News' Good Morning America, Time magazine and other national media.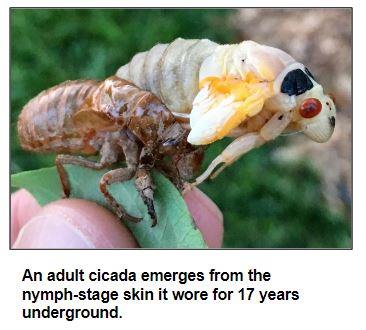 During our show, Dr. Turpin will describe what cicadas eat. For 17 years, Brood X has been living underground, usually attached to the roots of trees. (Another brood of periodical cicadas emerges in 13-year cycles.)
Their emergence is part of a mating process, as are their distinctive sounds. After mating with male cicadas, females lay their eggs on twigs and branches in trees.
That means areas thick with mature trees tend to be where swarms of cicadas emerge. In central Indiana, Eagle Creek Park, the Geist Reservoir area and Fort Harrison State Park are likely sites for heavy swarms. Elsewhere in the state, Shades State Park, McCormick's Creek State Park and the Hoosier National Forest are probable hot spots, according to a recent report in the Indianapolis Star.
Feeling a little creeped out at the thought of the cicadas' return?
Take solace in the fact that the periodical cicadas - which date back to the dinosaur era - will have a fleeting presence. After one month or six weeks at most, Brood X cicadas will no longer be above ground - at least not for another 17 years.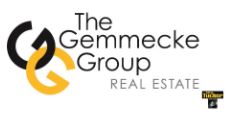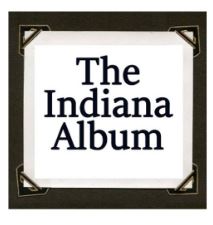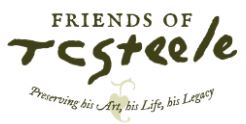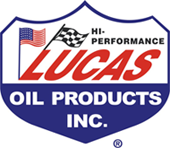 Roadtrip: Centerville on the Old National Road
Guest Roadtripper Jim Glass, CEO of Historic Preservation & Heritage Consulting and former director of the Division of Historic Preservation at the Indiana Department of Natural Resources, suggests we head east from Indianapolis on US 40, the Old National Road, to the historic town of Centerville.
Founded in western Wayne County in 1814 and settled initially by Quakers from North and South Carolina, Centerville became a community with strong abolitionist sentiments. Some of the principal leaders in the anti-slavery movement, such as Oliver P. Morton and George W. Julian, grew up in Centerville and became major political figures before, during, and after the Civil War.
Jim, who has a degree in architectural history, tells us that Centerville is a fabulous destination for those interested in old buildings. The National Road brought a boom to Centerville when it reached the town in the 1820s, and the construction it spurred can still be viewed today. Distinctive row houses linked by arched passageways were built along the road in Centerville. One of the best known was built by Daniel Lantz, a successful wagon maker who settled in Centerville in 1833.
Morton's home, built in 1848 also on the National Road, has been recently restored by Ball State Professor Ron Morris.
Also on US 40 is the former Wayne County courthouse and jail of 1867, which was the scene of a battle in the 1870s when the county seat shifted to Richmond. It is now the Centerville Public Library.
To hear all the history behind these fascinating examples of early Indiana architecture, be sure to join Jim on this Roadtrip to Centerville.
History Mystery
Instead of emerging in Indiana every 17 years in swarms like cicadas, a well-known species of bird migrates from all directions every fall and stops at a wildlife area in northwest Indiana; there the birds rest and replenish their fat reserves before completing their migration. Their numbers reach the tens of thousands.
A meadow in the wildlife area where the birds congregate has become a popular site for tourists to gather and observe them. Viewers can listen for the birds' distinctive, bugling cries and watch them engage in a courtship dance.
The wildlife area, which is administered by the Indiana Department of Natural Resources, spans two counties in northwest Indiana.
Question: What is the name of the migratory bird that stops by the thousands in northwest Indiana every fall?
The call-in number is (317) 788-3314. Please do not call in to the show until you hear Nelson pose the question on the air, and please do not try to win if you have won any other prize on WICR during the last two months. You must be willing to give your first name to our engineer, you must answer the question correctly on the air and you must be willing to give your mailing address to our engineer so we can mail the prize pack to you.
The prizes this week are two tickets to the Indiana Medical History Museum, courtesy of the Indiana Medical History Museum, and four tickets to Indy's Teeny Statue of Liberty Museum, courtesy of Tim and Julie's Another Fine Mess.

Pam Fraizer, one of the creatives behind Hoosier History Live
Although we hope we make the production of Hoosier History Live look effortless, it does take a team of creative, talented people to put together our weekly radio show, podcast, website and newsletter.

One important member of that team is graphic designer Pam Fraizer of Fraizer Designs of Indianapolis. Pam has been creating artwork for Hoosier History Live since 2008; if you've noticed some recent reworking of our logo artwork, that's the skillful touch of Pam's aesthetic sensibility.

Pam's artistic vision stretches beyond Hoosier History Live, of course. One of her latest projects is a commission by the Parks and Recreation department in Richmond, Ind., to create a colorfully painted keyboard path in the city's oldest and largest park, Glen Miller Park. Pam's just completed work is an 80 foot long keyboard path from the playground area to the Music Garden.

Pam is also working on a massive Legends of Whitewater George project, a series of paintings that pay tribute to Richmond's legendary musicians from the historic Gennett Studio.

Hoosier History Live celebrated the heritage of jazz music recording in Richmond in a show in 2013.


Nelson Price, host and historian
Molly Head, producer/general manager, (317) 927-9101
Mick Armbruster, associate producer

Cheryl Lamb, administrative manager
Richard Sullivan, senior tech consultant
Pam Fraizer, graphic designer
Garry Chilluffo, consultant

Please tell our sponsors that you appreciate their support!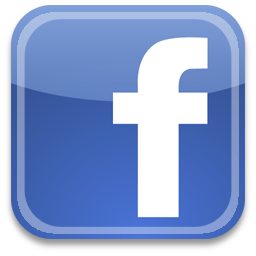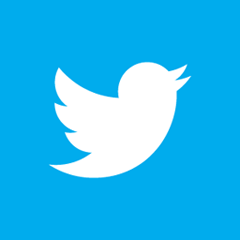 For organizational sponsorship, which includes logos, links, and voiced credits in the show and in podcasts, email molly@hoosierhistorylive.org, or call (317) 927-9101 for information. Our podcast listens are increasing and we are being distributed on Indiana Memory and the National Digital Public Library. Grow with us as our podcast and internet presence expands! Thanks also to Visit Indy, Fraizer Designs, WICR-FM, Henri Pensis, Genesis Brown, Kielynn Tally, Heather McIntyre, Justin Clark, and many other individuals and organizations.
Thank you!
We'd like to thank the following recent, new and renewal contributors whose donations help make this show possible!
John Stanton
Kathleen Angelone 
Tim and Meg Shelly
Connor & Company, Inc.
Georgia Cravey and Jim Lingenfelter
Ann Frick
Yetta Wolen
In memory of William G. "Bill" Mihay
Dr. William McNiece
Michael Freeland and Sharon Butsch Freeland
David E. and Lynne J. Steele
Stacia Gorge
Margaret Smith 
Rachel Perry
Tom and Linda Castaldi
Greg Larson
Marion Wolen
May 8, 2021 - coming up
Hoosier History Live pre-empted by UIndy graduation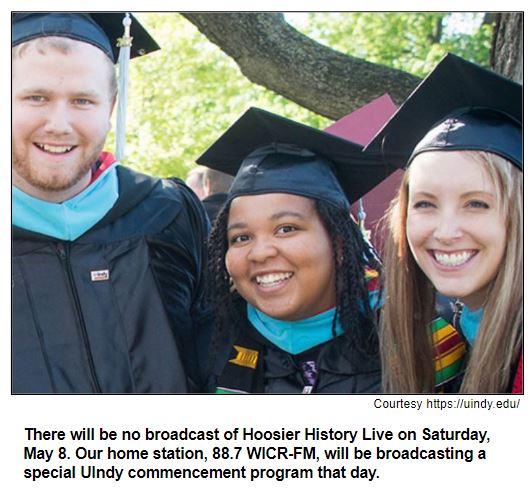 Copyright 2021