May 15, 2021
Phantom bridges, no-stoplight towns and a former military academy
Click here to listen to the podcast.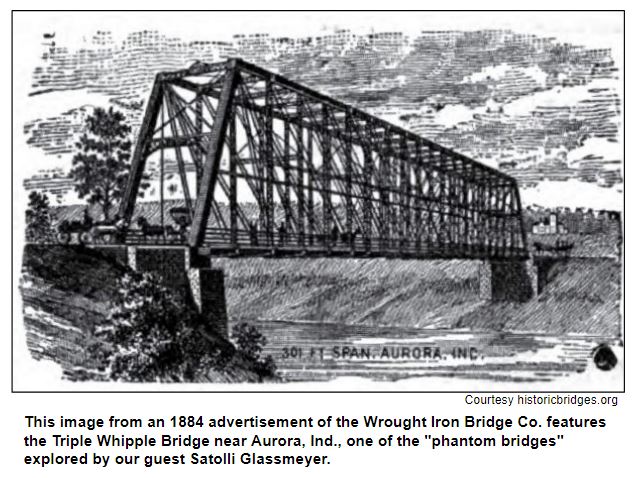 Never mind that he's done videos about historic sites in nine other states. Home turf for the creator of the multimedia project History in Your Own Backyard is Indiana.
With a motto that advises motorists to "travel slowly and stop often," Satolli Glassmeyer has ventured from his home in the small Indiana town of Sunman in Ripley County to make short documentary videos about historic locales across the state. His subjects range from so-called "phantom" bridges and towns so small they don't have a single stoplight to a former movie theater that now houses the city hall in Rushville and a YMCA built in Greensburg in 1915 that's been renovated into senior apartments.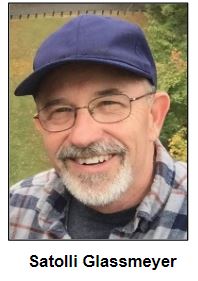 And then there's Howe Military Academy, the prep boarding school that opened in the 1890s in LaGrange County and closed in 2019.
They are among the sites that Satolli will discuss when he joins Nelson to explore destinations featured on History in Your Own Backyard, a project that includes a YouTube channel, a newsletter and an extensive website.
He's particularly intrigued by phantom bridges, which, Satolli explains, are located on "ghost roads," i.e. county roads that have been closed or are no longer maintained. Many now are on private property.
During our show, Satolli will share insights about phantom bridges in Indiana that are particularly noteworthy, including the Triple Whipple Bridge near Aurora, nicknamed "the Queen Mary of all bridges." Built in 1878, the Triple Whipple spans a creek in Dearborn County and is the only bridge with its distinctive design that is still standing in the country.
With Satolli as our guide, we also will explore the phantom bridges at the Jefferson Proving Ground, the munitions testing facility near Madison that was established in a wooded area during the World War II era. At the proving ground, which was closed in 1995, Satolli was escorted by security officials to view the bridges (which are off-limits to the public) and see other historic sites.
A more typical phantom bridge, the Sparks Ferry Bridge that spans the East Fork of the White River in Jackson County, is the focus of one of Satolli's newest History in Your Own Backyard videos.
He also has featured the Princess Theatre in downtown Rushville, a cinema house built in 1915 that closed after more than 100 years. The building, still often called "the Princess" by locals, has been renovated and reopened as a city center, with the mayor's office on an upper floor that has ceilings 20 feet high.
Also in Rush County: scenic East Hill Cemetery, which Satolli notes is the burial site of 1940 Republican presidential candidate Wendell Willkie. Created in the 1850s with a "garden cemetery" design concept, East Hill was planned by a Prussian immigrant who had been the head gardener for one of the czars, according to History in Your Own Backyard.
Towns without a single stoplight that have been the focus of our guest Satolli Glassmeyer's videos - and that we will explore during our show - include Saint Paul (Decatur County), once the site of a major goldfish farm, and Dillsboro (Dearborn County), where a sanitarium was patronized by guests who savored its mineral waters and spas.
A former sheet metal worker, Satolli says he became fascinated by historic sites during weekend bicycle trips from his home when he was a teenager. His long cycling ventures, up to 100 miles round trip, would take him to neighboring towns, "where I began to fall in love with the buildings and bridges constructed in the late 1800s and early 1900s."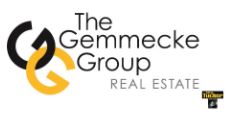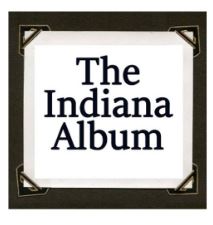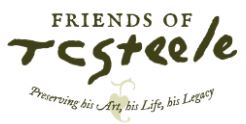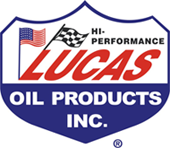 Roadtrip: Evansville, home of Angel Mounds, Bosse Field and Art Deco Greyhound Station
Guest Roadtripper and elementary school teacher Jeff Kamm suggests we head to southwest Indiana to visit Evansville on the Ohio River.
First stop on Jeff's eclectic jaunt around Evansville's points interest: Angel Mounds State Historic Site, which was home to the first inhabitants of Indiana. The Native Americans who built the Angel Mounds were part of the Mississippian culture and occupied the area near the Ohio River from around 1000 AD until 1450. The site features trails and an interpretive center that highlights the history of the Mississippian people and the excavation of the site that occurred during the 1930's.
Next up: fast forward a millennium or so to contemporary American culture for a visit to Bosse Field in downtown Evansville, one of the oldest operating baseball parks in America, surpassed in age only by Fenway Park in Boston and Wrigley Field in Chicago. Bosse Feild serves as home to the Evansville Otters, and Jeff points out that tickets for spring games are on sale now!
And to cap off the perfect day of ancient history and baseball, Jeff suggests we dine at Bru Burger Bar, located in a restored art deco Greyhound bus terminal in Evansville's downtown.
Hitstory, sports and burgers: Sounds like the perfect way to spend a spring day in Indiana!
History Mystery
As a result of creative renovations akin to the conversions of a former movie theater in Rushville into a city hall and a former YMCA in Greensburg into senior apartments, former Carnegie Library buildings in two cities in the Indianapolis metro area are now popular restaurants.

One of the cities is Carmel, where the Carnegie Library built in 1913 - and closed in 1970 - has housed Woody's Library Restaurant since the late 1990s.

Also in the late 1990s, a restaurant opened in the other central Indiana city's former Carnegie Library. The city has a population of about 22,000 and is a county seat.

Question: What is the city?

The call-in number is (317) 788-3314. Please do not call in to the show until you hear Nelson pose the question on the air, and please do not try to win if you have won any other prize on WICR during the last two months. You must be willing to give your first name to our engineer, you must answer the question correctly on the air and you must be willing to give your mailing address to our engineer so we can mail the prize pack to you.

The prizes this week are four tickets to Indy's Teeny Statue of Liberty Museum, courtesy of Tim and Julie's Another Fine Mess, and two tickets to the Indiana Medical History Museum, courtesy of the Indiana Medical History Museum.
Word is out! Nelson Price spotlighted in Indianapolis Business Journal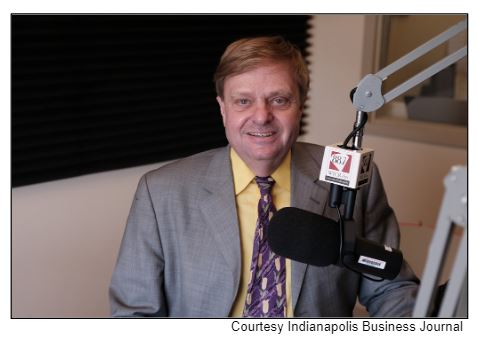 A recent article in the Indianapolis Business Journal focused on a radio show that "presents live, deeply researched discussions on Indiana luminaries, events, places and trends," hosted by "a former feature writer and columnist for The Indianapolis Star."
Sound familiar? It should! That's right, Hoosier History Live and host Nelson Price were the subject of a recent IBJ interview.
The interview covered areas ranging from how Nelson chooses show topics to his choice not to make use of a cell phone. Also touched upon in the interview: the passion evoked in listeners by shows covering the history of basketball in the Hoosier State.
Congratulations Nelson! Keep on making Hoosier History!

Nelson Price, host and historian
Molly Head, producer/general manager, (317) 927-9101
Mick Armbruster, associate producer
Cheryl Lamb, administrative manager
Richard Sullivan, senior tech consultant
Pam Fraizer, graphic designer
Garry Chilluffo, consultant
Please tell our sponsors that you appreciate their support!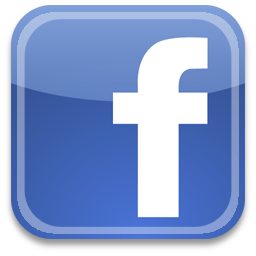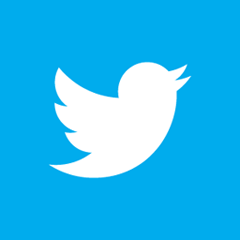 For organizational sponsorship, which includes logos, links, and voiced credits in the show and in podcasts, email molly@hoosierhistorylive.org, or call (317) 927-9101 for information. Our podcast listens are increasing and we are being distributed on Indiana Memory and the National Digital Public Library. Grow with us as our podcast and internet presence expands! Thanks also to Visit Indy, Fraizer Designs, WICR-FM, Henri Pensis, Genesis Brown, Kielynn Tally, Heather McIntyre, Justin Clark, and many other individuals and organizations.
Thank you!
We'd like to thank the following recent, new and renewal contributors whose donations help make this show possible!
John Stanton
Kathleen Angelone 
Tim and Meg Shelly
Connor & Company, Inc.
Georgia Cravey and Jim Lingenfelter
Ann Frick
Yetta Wolen
In memory of William G. "Bill" Mihay
Dr. William McNiece
Michael Freeland and Sharon Butsch Freeland
David E. and Lynne J. Steele
Stacia Gorge
Margaret Smith 
Rachel Perry
Tom and Linda Castaldi
Greg Larson
Marion Wolen
May 22, 2021
Paul Page on motorsports broadcasting and some wild rides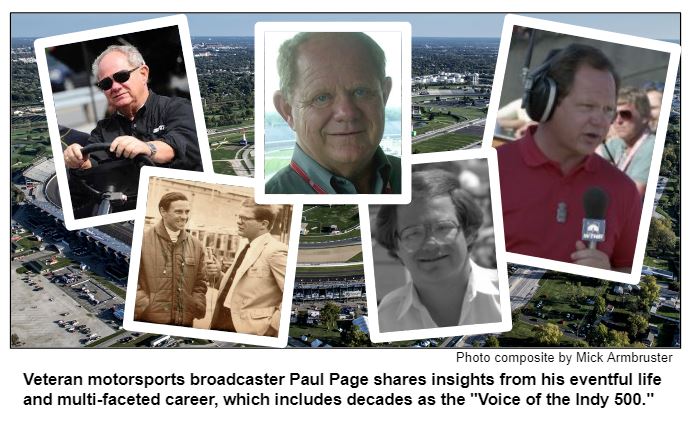 Not only did he recover from a harrowing helicopter crash that almost struck Speedway High School in 1977, he also had to cope earlier that year with the suicide of his mentor, Sid Collins, the original "Voice of the Indy 500" on the Indianapolis Motor Speedway Radio Network.
Veteran motorsports broadcaster Paul Page - who will be inducted into the IMS Hall of Fame later this month - will be Nelson's guest to share insights from his eventful life, including his close friendship with three-time Indy 500 winner Bobby Unser, who died this month at age 87. Unser periodically had been Paul's sidekick in the broadcast booth on both radio and TV.
Paul, 75, who semi-retired in 2016 but still can be frequently heard on the airwaves (sometimes billed as the "Voice Emeritus"), had a multi-faceted career that stretched beyond commentating about auto-racing and other sports. As a news reporter in April 1968, he was standing only a few feet from Bobby Kennedy when he made a historic speech in Indianapolis about Martin Luther King Jr.'s assassination.
These episodes - including his stint as a licensed paramedic (he participated in many emergency runs) - are described in Paul's new autobiography, Hello I'm Paul Page: It's Race Day in Indianapolis (Cardinal Publishing).
The book opens with the plummeting of the helicopter - a news chopper for WIBC Radio - in 1977 with Paul and two others aboard. Although all of them survived the crash of the aircraft onto the football field at Speedway High (the helicopter narrowly missed the school building), Paul suffered severe leg injuries and endured a long recovery.
After his return to broadcasting, he landed gigs with national TV and radio networks - including NBC Sports, ESPN and ABC Sports - and covered sports ranging from fencing to Sumo wrestling.
First and foremost, though, Paul always will be identified with motorsports broadcasting, particularly the Indy 500, which, he writes, has been his "obsession" since he first visited the Speedway as a 15-year-old in 1960.
Copyright 2021