May 29, 2021
Bradford pear trees and other invasive trees and plants
Click here to listen to the podcast.
When you want advice about the problems that invasive trees and plants can cause in Indiana, whom do you consult?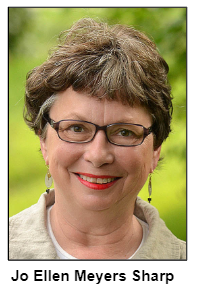 For Hoosier History Live, the obvious choice is the Hoosier Gardener, aka Jo Ellen Meyers Sharp, the award-winning, Indianapolis-based journalist and president of GardenComm: Garden Communicators International. An Indiana advanced master gardener, Jo Ellen will be Nelson's guest to share advice about Bradford pear trees and other non-native, invasive trees and plants that are damaging the state's environment. She also will offer advice about alternatives to planting "invasives," which have been displacing native species.
Among the culprits are Bradford pear trees - which began blooming in mid-April, with distinctive white blossoms - and other ornamental pear trees. Jo Ellen also has written a blog post that warns about the problems caused by a popular groundcover in many Hoosier landscapes known as the "winter creeper." She explains that invasive species often have a "growth habit that out-paces and disrupts native species."
A front-page article in the Indianapolis Star last month describes Bradford pears as nearly ubiquitous in the state now, with their early blooming "giving them an advantage over native species and allowing them to take their resources... Invasive plants are wreaking havoc on Indiana's ecosystems."
And the Bradford pear trees aren't the only problem. Jo Ellen notes the Indiana Natural Resources Commission has put together a list of terrestrial plants designated as pests. Several varieties of honeysuckles, including shrubs and a vine, are on the list of plants that are prohibited from being sold or planted.
Referring to the planting of Bradford pear trees, Jo Ellen says, "This is an example of good intentions gone bad... These trees have escaped our landscapes and now displace native trees, shrubs, perennials and annuals, which disrupts the ecology."
Jo Ellen, a garden coach with an all-season container planting business, co-teaches the City Gardener Program with a Purdue University-Marion County horticulture extension educator. Nelson plans to open the phone lines early during our show so listeners can call in with gardening questions. Jo Ellen also is the owner of Write for You! LLC, a freelance writing and editing business.
Jo Ellen's Hoosier Gardener blog posts are available as an email newsletter.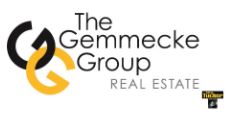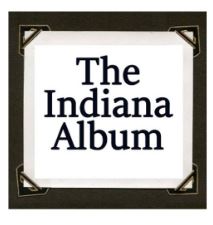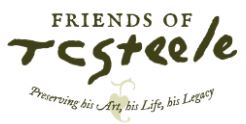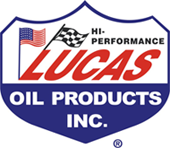 Roadtrip: "Response: Images and Sound of a Movement" at Indiana State Museum
Kisha Tandy, Curator of Social History at the Indiana State Museum, suggests a Roadtrip to Legacy Theater on the canal level of the museum to see a new exhibit called Response: Images and Sound of a Movement.
The exhibit displays murals painted in downtown Indianapolis in the wake of nationwide, multi-day protests against racial injustice in the summer of 2020. Black artists, businesses and community organizations expressed support for racial and social justice by creating artwork on the plywood panels that had been installed over broken windows.
The six murals displayed are: Blkkk Lives Don't Matter by Mechi Shakur (Demetrius Green); Take a Stand by Elijah Stephen (Elijah Norwood) and Gentry Parker; 8:46 by Gary Gee; We the People by Gary Gee; Silver in the City panels by store staff; and a mural that appeared at The Flying Cupcake created by family and friends of the store.
The Legacy Theater at the museum, home of the "Response" exhibit, is a permanent space providing a look at the diverse cultural experience of Black heritage in Indiana through images, oral stories and historical text.
History Mystery
In contrast to this show's focus on non-native, invasive species of trees and plants, Hoosier History Live once featured Jo Ellen Meyers Sharp, the Hoosier Gardener, on a show about trees that are native to Indiana and produce edible fruit.

In fact, the fruit of one tree is so associated with the Hoosier state that it sometimes is called "the Indiana banana." Typically, the fruit has a green skin, although its color can range from brown to yellow-green.

Hint: This fruit is not the better-known persimmon, although persimmon trees also are native to Indiana and were discussed with Jo Ellen during the previous show.

Question: What is the fruit sometimes called "the Indiana banana"?

The call-in number is (317) 788-3314. Please do not call in to the show until you hear Nelson pose the question on the air, and please do not try to win if you have won any other prize on WICR during the last two months. You must be willing to give your first name to our engineer, you must answer the question correctly on the air and you must be willing to give your mailing address to our engineer so we can mail the prize pack to you.

The prizes this week are two tickets to the Eiteljorg Museum, courtesy of the Eiteljorg Museum, and two tickets to Indy's Teeny Statue of Liberty Museum, courtesy of Tim and Julie's Another Fine Mess.
People are talking about Hoosier History Live!
"Hoosier History really is 'Live' - and 'Lively' as well. The program brings to new audiences the delight and wisdom that comes with knowing more of our past and our connections as Hoosiers."
-James H. Madison, Emeritus History Professor, Indiana University
"I only listen to the show on podcast because the timing is at MY convenience. It fills a niche, and satisfies my love for Hoosier history."
-Kathleen Madinger Angelone, retired bookstore owner
"I've loved listening to Hoosier History Live during the pandemic as an intelligent, well-researched program to escape the news for an hour."
-Lee Little, JD, MLS, Research Librarian, Indiana University

Nelson Price, host and historian
Molly Head, producer/general manager, (317) 927-9101
Mick Armbruster, associate producer
Cheryl Lamb, administrative manager
Richard Sullivan, senior tech consultant
Pam Fraizer, graphic designer
Garry Chilluffo, consultant
Please tell our sponsors that you appreciate their support!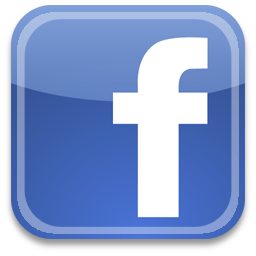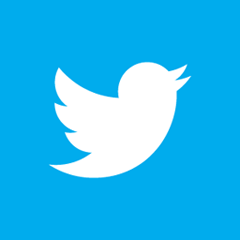 For organizational sponsorship, which includes logos, links, and voiced credits in the show and in podcasts, email molly@hoosierhistorylive.org, or call (317) 927-9101 for information. Our podcast listens are increasing and we are being distributed on Indiana Memory and the National Digital Public Library. Grow with us as our podcast and internet presence expands! Thanks also to Visit Indy, Fraizer Designs, WICR-FM, Henri Pensis, Genesis Brown, Kielynn Tally, Heather McIntyre, Justin Clark, and many other individuals and organizations.
Thank you!
We'd like to thank the following recent, new and renewal contributors whose donations help make this show possible!
David Yount
Tom Swenson
John Stanton
Kathleen Angelone 
Tim and Meg Shelly
Connor & Company, Inc.
Georgia Cravey and Jim Lingenfelter
Ann Frick
Yetta Wolen
In memory of William G. "Bill" Mihay
Dr. William McNiece
Michael Freeland and Sharon Butsch Freeland
David E. and Lynne J. Steele
Stacia Gorge
Margaret Smith 
Rachel Perry
Tom and Linda Castaldi
Greg Larson
Marion Wolen
June 5, 2021 - coming up
Car collecting in Indiana
Brownsburg resident Bob Palma has a nine-car garage that houses his treasures: a 1973 Mustang convertible; four 1964 Studebaker Daytona models; a 1956 Packard Clipper hardtop and other cars manufactured more than 40 years ago.
As Hoosier History Live explores the world of Hoosier car collectors like Bob, we won't focus exclusively on "classic" autos; that term has a specific, limited definition with some clubs for owners and enthusiasts, often referring to cars manufactured before the late 1940s.
Instead, with Bob as our guide, we will take a broad look at Hoosier owners and clubs (or local chapters of national groups) with a span from Model A Fords (the Model A was a successor in the late 1920s of the innovative Model T) through enthusiasts of Corvettes, Mustangs and other cars designed in the 1960s and '70s. Bob is a life member of both the Studebaker Drivers Club and the Antique Automobile Club of America.
Where do owners get replacement parts? How do they buy and sell? And with automobile technology having advanced so much in recent years, why do they prefer to hit the road in cars that initially rolled out of showrooms many decades ago?
There are more of these enthusiasts in Indiana than you may assume. The Indiana Region Classic Car Club of America, which was founded in 1959, has more than 125 members who own Duesenberg sedans, Stutz roadsters and other cars made in Indiana during the 1930s or earlier; a 1932 Cadillac, and a 1937 Packard convertible, among other prized possessions.
That group meets monthly, as does the Mustang Club of Indianapolis. About 205 owners of Mustangs and related Ford Motor Company products participated two years ago in the club's Race to Indy, its major annual event.
At least half a dozen Corvette clubs - including Corvette Indy - can be found in Indiana. An online registry of car clubs on the Old Cars Only website lists dozens of other car collector groups, including Indiana chapters of a national club for Model A Ford enthusiasts.
Our guest Bob Palma is the technical editor of Turning Wheels, the monthly magazine of the Studebaker Drivers Club, which has about 10,000 members. Bob, who also is a columnist for Hemmings Classic Car magazine, was a guest in 2020 on a Hoosier History Live show that explored the Studebaker brothers and the company they founded, which became the largest employer in South Bend until the last car was made there in 1963.

Copyright 2021