June 26, 2021
Leland, Mich., and Naples, Fla.: Hoosier getaways
Click here to listen to the podcast.
A fishing village founded on the northern shores of Lake Michigan during the 19th century and a Florida resort city on the Gulf of Mexico are miles apart both geographically and culturally, but share a distinction by virtue of their Indiana connections.
Hoosiers have long flocked to both towns as seasonal destinations, with the cottages of Leland, Mich., popular during the summer, while many "snowbirds" have escaped during Indiana's winters to Naples, Fla., or nearby locales including Marco Island and Sanibel, where thousands also have moved when they retired.
The entrepreneurial Ball brothers of Muncie and their families led the Hoosier migration to Leland during the early 1900s, followed by the extended family of Indianapolis novelist Booth Tarkington. A neighborhood in the village even became known as "Indiana Woods."

Although Naples also traces its beginnings to the 19th century, the influx of Hoosiers didn't begin until the late 1960s and '70s, when real estate developers targeted central Indiana residents with sales pitches about the construction of condominiums, apartments and houses. After retiring as a pro basketball player, Larry Bird was living in Naples when the Indiana Pacers reached out in 1997 and asked him to become the team's coach. Members of the Hulman family - long associated with the Indianapolis Motor Speedway - also are among Hoosiers who have owned or rented properties in the Naples area.

To explore the extensive Indiana links to Leland and Naples - both of which have neighborhoods listed on the National Register of Historic Places - Nelson will be joined by a guest who has deep connections to the two getaway destinations.

Indianapolis historian, educator and civic leader Jim Fadely plans to spend part of this summer in Leland for the 29th consecutive year. Jim, who is a former board president of Indiana Landmarks and the Society of Indiana Pioneers, is no stranger to Naples, either. The family of his wife, Sally, owned a condo there beginning in 1974; Jim and Sally Fadely inherited the residence and eventually sold it.

So many Hoosiers began spending part of the year in Naples and Marco Island during the 1970s that the former Indiana National Bank opened branches in the area. With an economy based heavily on tourism, Naples touts its "pristine white sand beaches," restaurants, historic Naples Pier and shopping opportunities.

Leland is more quaint and low key, noted for its historic cottages, cherry trees and vineyards, Jim Fadely reports. But he adds that in addition to the streams of Hoosier visitors and part-time residents, Leland has something else in common with Naples: the Lake Michigan water at Leland, which is on the Leelanau Peninsula, is aqua, just like parts of the Gulf of Mexico or the Caribbean Sea.

The harbor area of Leland, called the Fishtown Historic District, has "shingled shanties with a Nantucket or Martha's Vineyard look," Jim Fadely says, adding that an "understated aesthetic prevails in Leland." Susannah Mayberry, the great-niece of Indianapolis novelist Booth Tarkington, wrote about some of the area's Indiana connections in a book titled Of Love and Leland: A World War II Generation Memoir (1997).

For much of the early and mid-20th century, Naples and other locales south of Fort Myers on the Gulf of Mexico coast remained secluded. Visitors could travel to Naples only by boat until train lines arrived in 1927. Later during the 1920s, the Tamiami Trail road was built across the Everglades and connected Naples to Miami.

Since the 1970s, new construction has continued at a rapid pace in the Naples and Marco Island area. With the influx of Hoosiers to the region, many Indiana-based organizations, including the Indiana University Alumni Association, have established chapters in Naples.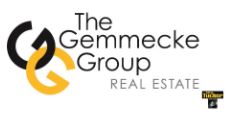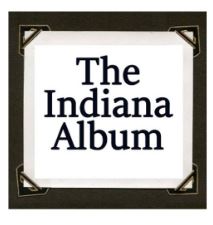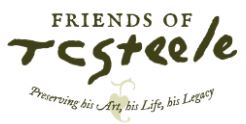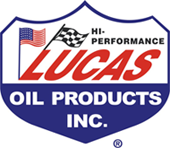 Roadtrip: Pantheon Theatre in Vincennes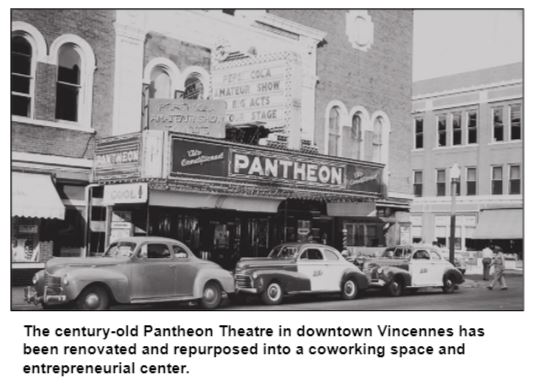 Guest Roadtripper Justin Clark, Digital Initiative Director at the Indiana Historical Bureau, suggests we head southwest from Indianapolis to Vincennes to see the century-old Pantheon Theatre, which has been renovated and repurposed as a state-of-the art coworking community and center for entrepreneurship.
The Pantheon opened on May 16, 1921 with a performance of the Broadway show Midnight Whirl. More than just a stage venue, however, the Pantheon provided patrons with news and entertainment, including vaudeville acts and moving pictures like Ben-Hur.
The theater's location in the region facilitated the exchange of arts and culture, like African-American folk music performed by composer W.C. Handy. In his youth, comedian and Vincennes native Red Skelton explored his budding interest in performance at the Pantheon Theatre, acting in a 1929 minstrel show. He performed there again in 1939 after achieving commercial success. The venue drew other renowned entertainers, including such luminaries as jazz composer Duke Ellington, conductor John Philip Sousa and blues singer Sara Martin.
The building was featured on the Indiana Landmarks endangered list back in 2012 but was extensively renovated and reopened its doors in 2020. It's now used as a meeting and event space for "entrepreneurs, freelancers, startups, techies, remote workers, creatives, and small companies," and many features of the original interior remain in all their architectural splendor.
Be sure to join Justin on this fascinating look at architectural recycling on a grand scale!
History Mystery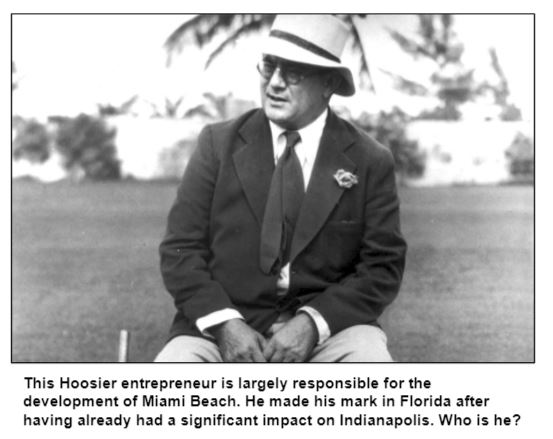 The southwest region of Florida on the Gulf of Mexico coast, including the city of Naples, was developed as a resort destination several decades later than Miami and other cities on the state's east coast on the Atlantic Ocean. A famous Hoosier entrepreneur was a key figure during the 1920s in the development of Florida swampland on the Atlantic coast into what he predicted would be "the most beautiful city in the world."
Miami Beach was created primarily as a result of the efforts of the Hoosier entrepreneur, who already had made a permanent impact on Indianapolis.
The Indiana native died in Florida in 1939. A few years later, a large memorial in Miami Beach was built to honor him. In Florida he often has been called the "Father of Miami Beach."
Question: Who was the famous Indiana native largely responsible for the development of Miami Beach?

The call-in number is (317) 788-3314. Please do not call in to the show until you hear Nelson pose the question on the air, and please do not try to win if you have won any other prize on WICR during the last two months. You must be willing to give your first name to our engineer, you must answer the question correctly on the air and you must be willing to give your mailing address to our engineer so we can mail the prize pack to you.
The prizes this week are two tickets to Indy's Teeny Statue of Liberty Museum, courtesy of Tim and Julie's Another Fine Mess, and two tickets to the Indiana Medical History Museum, courtesy of the Indiana Medical History Museum.
Questions about our organizational structure?
Hoosier History Live is a small, independent production group and is run as a small business. We have had a lot of challenges over the years because we do things well and also ask for money to support our work. We have kept the ship afloat, although it has been difficult. We intend to hold on to our unique media voice. Furthermore, we believe we are the only live talk show with call-in about a state's history.
Think of us as a small newspaper, except that we are multi-platform. In addition to a live radio show, we offer podcasts, social media, weekly newsletter and a detailed website with an extensive, searchable archive. And think of how many media outlets are shrinking or disappearing!
This means that we sell sponsorship, which includes logos and links, as well as voiced credits in the live show and in podcasts. For individual contributors, this means helping to support the performers, researchers and editors who work so hard each week. Financial support also helps to pay for our website, newsletter, computer storage, and other tech costs. Any of this can be discussed with our producer; she can be contacted at molly@hoosierhistorylive.org.
But our biggest asset is labor; the very bright and talented people who work on the project. All of our team has a passion for doing things well.

Hoosier History Live seeks to hire part-time editor on a contractual, hourly basis
We need additional editing help! We are looking for someone who edits audio, as we need help with editing our encore shows and podcasts. It's also a big help if you love history, know how to write well and can also do voice-over work.
We also need help with editing our website and newsletter, both of which are expansive. We need people who are self-starters and responsible, who are excited about our unusual project and would like to be part of a creative team.
The show, newsletter and podcasts do not just mysteriously appear out of thin air! There is a lot of work done behind the scenes.
For more specifics about our editing position or positions, email our producer at molly@hoosierhistorylive.org.
Nelson Price, host and historian
Molly Head, producer/general manager, (317) 927-9101
Mick Armbruster, associate producer
Cheryl Lamb, administrative manager
Richard Sullivan, senior tech consultant
Pam Fraizer, graphic designer
Garry Chilluffo, consultant
Please tell our sponsors that you appreciate their support!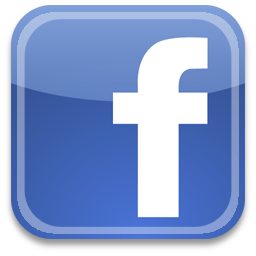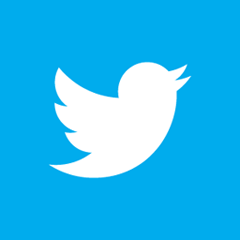 For organizational sponsorship, which includes logos, links, and voiced credits in the show and in podcasts, email molly@hoosierhistorylive.org, or call (317) 927-9101 for information. Our podcast listens are increasing and we are being distributed on Indiana Memory and the National Digital Public Library. Grow with us as our podcast and internet presence expands! Thanks also to Visit Indy, Fraizer Designs, WICR-FM, Henri Pensis, Genesis Brown, Kielynn Tally, Heather McIntyre, Justin Clark, and many other individuals and organizations.
Thank you!
We'd like to thank the following recent, new and renewal contributors whose donations help make this show possible!
David Yount
Tom Swenson
John Stanton
Kathleen Angelone 
Tim and Meg Shelly
Ann Frick
Dr. William McNiece
Michael Freeland and Sharon Butsch Freeland
David E. and Lynne J. Steele
Greg Larson
 Ryan Zumbahlen 
July 3, 2021 - Coming up
The legacy of Indy native James Baskett and Song of the South - encore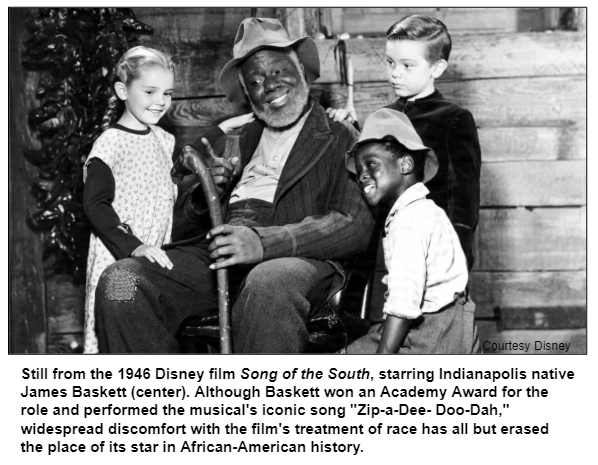 Even specialists in African-African history could be forgiven for drawing a blank at the mention of the name of Indianapolis native James Baskett. In spite of being the first black male actor to win an Oscar - for a role in which he sang a song that also won an Academy Award - Baskett's place in the annals of African-American history seems to be largely forgotten.

That's because the role for which Baskett won his honorary Oscar was that of Uncle Remus in the much maligned, now virtually banned film Song of the South. The Disney musical was a modest hit when it was released in 1946, but changing sensibilities about race over the past three quarters of a century have made the film toxic to the image-conscious studio.

Disney chose not to release the film for home viewing during the 1980s VCR boom; nor did they cash in on a DVD release in recent decades. With the 2019 advent of the Disney+ streaming service, Song of the South once again found itself locked out of the Magic Kingdom.


And not without good cause. Film critics and historians have condemned the film's sweetly nostalgic portrayal of the social hierarchy of Reconstruction-era South. As Guardian film blogger Xan Brooks put it recently, "the film trades in a dubious form of myth-making - implying that African-Americans stuck below the Mason-Dixon line were a cheerful bunch who liked nothing better than going fishing, spinning tall tales and looking after white folks' kids."

The very title of the film and its focus on song can be viewed as perpetuating a racist myth. As 19th century abolitionist Frederick Douglass - who himself escaped slavery - commented, the singing of enslaved people in the Southern United States was not evidence of their contentment or happiness.


"It is impossible to conceive of a greater mistake," Douglas wrote. "Slaves sing most when they are most unhappy."
But does the film deserve to be virtually banned, especially when a novel like Gone with the Wind and its 1939 film adaption - with all their racial stereotyping, glorification of white privilege and perpetuation of the myth of the "happy slave" - are still held up as classics?


Does Song of the South have anything to offer the modern viewer? Does the legacy of Hoosier James Baskett deserve to be reevaluated?

These are the questions explored by Hoosier History Live associate producer and guest host Mick Armbruster in this encore of a show that first aired in January of 2020. Mick is joined in studio by two guests:
Film historian Eric Grayson, who specializes in the collection and preservation of vintage films;
and Ophelia Wellington, director of Freetown Village, a living history museum she founded in 1982 out of a desire to teach African-American history.
The show also looks into how Baskett's portrayal of the Uncle Remus character might teach us something about the role of folklore in African-American culture, and explore how the content of his tales - with their focus on the archetypal trickster Brer Rabbit - can be traced back to folklore found among native cultures in Africa.
And while the discussion may not leave listeners whistling "Zip-a-Dee-Doo-Dah," we hope it does give them an appreciation of the legacy of Hoosier James Baskett and a more nuanced understanding of the film he starred in.


Copyright 2021