August 7, 2021
Artist who crusaded to save the Dunes
Just as steel mills and other industrial developments were threatening the Indiana Dunes during the early 1900s, a crusader for their preservation was galvanized into action.
As an activist, his tools were a canvas and a paintbrush.
Captivated by the scenic beauty of the natural wonders on the shoreline of Lake Michigan, artist Frank Dudley (1868-1957) devoted the rest of his life to creating landscape paintings of the Indiana Dunes and rallying the public to protect them.
Although based in Chicago, Dudley and his wife Maida built a Dunes studio that they opened to the public for 33 years "to convert visitors, one by one, into Dunites," according to a new biography of the painter. His mid-life decision to refocus his career made Dudley one of the era's preeminent artists with an Indiana connection.
Acclaimed art historian Rachel Berenson Perry, the author of Painter of the Dunes (Indiana Historical Society Press), will be Nelson's guest to share insights about Dudley and his impact on the preservation of the Dunes.
This show will dive deeper into an influential artist mentioned during a Hoosier History Live program in 2019, when we explored the heritage of the distinctive shoreline following its designation as the state's first national park, the Indiana Dunes National Park.
Included within the 15,000 acres of the national park is the Indiana Dunes State Park, which was established in the 1920s. According to Painter of the Dunes, a dozen Indiana lawmakers discussed the idea of creating a state park during a gathering at Duneland, Dudley's studio.
By then, the biodiversity of the Indiana Dunes - which includes wildflowers, swamps and even woodlands in addition to the iconic sand dunes - was catching the interest of scientists as well as preservationists, outdoor enthusiasts and artists like Dudley. He had been introduced to the Dunes by his brother Clarence, a Chicago-based photographer who began making expeditions with Jens Jensen, a famous landscape architect.
In 1917, Frank Dudley was among the thousands of attendees at the Dunes Pageant, an enormously influential event; he "vowed on that day to dedicate his art and his persuasive efforts to preserving the Dunes," according to Rachel's book. She writes that Dudley persisted with his "almost obsessive subject matter as well as his activism" even though colleagues warned him about limiting his artistic focus.
Rachel Berenson Perry has been a frequent guest on Hoosier History Live shows that have explored Indiana artists, often in connection with her previous books. They have included William J. Forsyth: The Life and Work of an Indiana Artist (Indiana University Press, 2014) and Paint and Canvas: A Biography of T.C. Steele (Indiana Historical Society Press, 2014).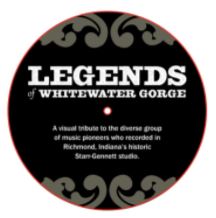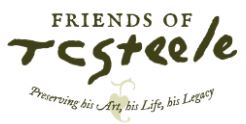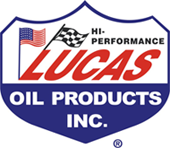 Live talk radio in the days before Covid
Roadside Architecture across Indiana was our topic on May 10, 2016, back before Covid when guests actually came into the WICR studio to take part in our live talk about Indiana history!
The show featured discussions about such memorable bits of roadside architecture as the Coffee Pot in Pennville, Char-Bett Drive In in Logansport, XXX Family Restaurant in W. Lafayette, and more.
Left to right are Paul Diebold with Indiana DNR Division of Historical Preservation, host Nelson Price, and public historian Glory-June Greiff, sporting a Dinosaur Land T-shirt. We're not sure what Paul's T-shirt is about!
.
Nelson Price, host and historian
Molly Head, producer/general manager, (317) 927-9101
Mick Armbruster, associate producer
Cheryl Lamb, administrative manager
Richard Sullivan, senior tech consultant
Pam Fraizer, graphic designer
Garry Chilluffo, consultant
Please tell our sponsors that you appreciate their support!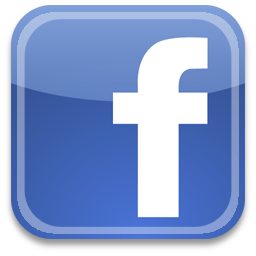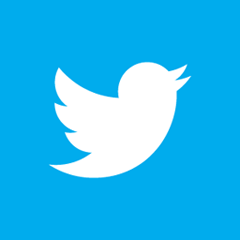 For organizational sponsorship, which includes logos, links, and voiced credits in the show and in podcasts, email molly@hoosierhistorylive.org, or call (317) 927-9101 for information. Our podcast listens are increasing and we are being distributed on Indiana Memory and the National Digital Public Library. Grow with us as our podcast and internet presence expands! Thanks also to Visit Indy, Fraizer Designs, WICR-FM, Henri Pensis, Genesis Brown, Kielynn Tally, Heather McIntyre, Justin Clark, and many other individuals and organizations.
Thank you!
We'd like to thank the following recent, new and renewal contributors whose gifts help make this show possible!
Charles Schisla
Ann Frick
David Yount
Tom Swenson
John Stanton
Kathleen Angelone 
Tim and Meg Shelly
Dr. William McNiece
Michael Freeland and Sharon Butsch Freeland
David E. and Lynne J. Steele
Greg Larson
 Ryan Zumbahlen 
Melissa Martin 
Copyright 2021