April 16, 2022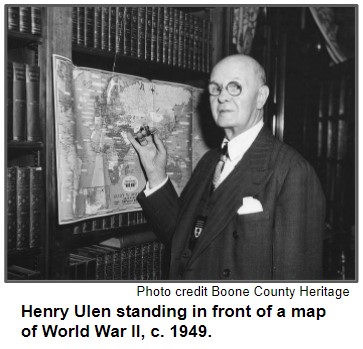 Ulen: the vagabond turned CEO and an unusual Boone County town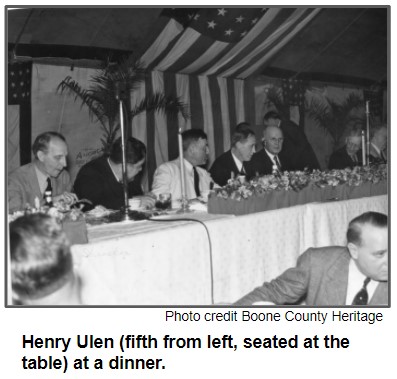 "I traveled from the time I was 14 until I was 18. The moment the idea hit to go somewhere, and it always did in the spring, I was off. St. Louis, Denver, Chicago, Dodge City, Cincinnati . . . anywhere the next freight train happened to be going."
So said perhaps the most unlikely Hoosier to become an international business tycoon. His name endures because he created an unusual small town that's surrounded by the city of Lebanon in Boone County.
Hoosier History Live will take a dual look at industrialist Henry Ulen, who quit school after the fifth grade to ride the rails, and the town of Ulen that he founded in the 1920s not far from where he had grown up.
Henry Ulen (1871-1963) also founded Ulen & Company, a prestigious business that oversaw infrastructure projects in places like Bolivia, Iran and Greece. The company was based in New York City until Ulen decided to return to Indiana and create a town as a community for his executives and engineers. Although that's no longer the case (Ulen & Company shut down more than 60 years ago), the 40-acre town still has about 120 residents. Just as in the 1920s, the hub of the community is a golf course and country club.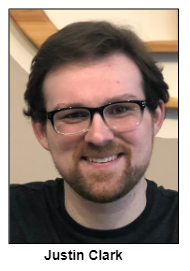 Our guide as we explore the CEO and the town will be Justin Clark of the Indiana Historical Bureau, who has written a blog and produced a video about all things Ulen. Justin is the digital initiatives director at the bureau, which is a division of the Indiana State Library.
"The life of Hoosier industrialist Henry Ulen seems like a movie," Justin notes. "A person of little education and resources . . . uses his raw talents and savvy to build a massive business empire, then comes back to his hometown to share the fruits of his success. Perhaps it was his years of drifting from town to town on the railroads as a young man that inspired a sense of community, of needing a place to call one's own."
Most of the original homes built in the town during the 1920s and '30s remain along its four streets, one of which is called Ulen Boulevard. Today, the town's residents primarily are a mix of middle-class and upper middle-class professionals and retirees. The mansion where Henry Ulen and his wife, Mary, lived is privately owned.
As a youth in Lebanon, where his father was the postmaster, Henry Ulen frequently skipped school, then pursued a series of jobs, some of them menial. Despite his minimal formal education, though, he passed the state bar exam and became a lawyer in the 1890s.
That was followed by astounding success in business. In Indianapolis, Ulen was a founder in 1901 of the American Water & Light Company that was involved in dozens of water and electricity projects in cities across the state, including Greenwood, Hartford City, Richmond and Bloomington. He then launched his own company, moved out of state and undertook international projects. For example, Ulen and Company oversaw construction of a railroad that connected Bolivia and Argentina in the 1920s. The company, by then based in New York, also built a railway In Iran (then Persia); in Greece, Ulen completed a waterworks project.
Then Henry Ulen decided to relocate his company from New York to Boone County, Indiana, and create his namesake town, with the Ulen Country Club and 18-hole golf course as its hub.
"Ulen & Company continued developing infrastructure projects well into the 1950s," according to our guest Justin Clark. Its office building for executives and engineers was demolished during the early 2000s. But the town's Ulen Historic District of residential houses is listed on the National Register of Historic Places.

Justin has been a guest on previous Hoosier History Live shows related to his blogs and videos for the Indiana Historical Bureau. They have included our shows on German freethinkers in Indy (show date: June 8, 2019) and Jimmy Hoffa, the controversial labor leader from Brazil, Indiana.
Roadtrip: West Union Friends Meeting and Cemetery in Morgan County
Guest Roadtripper Kathleen Madinger Angelone was pleasantly surprised when she ran across the West Union Friends Meeting and Cemetery along State Road 42 in Monrovia. "It looked rather pastoral," she said. The church was established in 1832 by Quakers from North Carolina. One of the early church members was Charles Allen (1797-1873), who is also listed as an early ancestor in the Society of Indiana Pioneers.
Of course, beside the church is the large West Union Cemetery, the final resting place for generations upon generations of church members. The cemetery has over 1700 graves and is well maintained by the church.
West Union Cemetery has a number of Civil War veterans among its burials. Interesting to learn more in that the church was against all war, and yet was also adamantly against slavery. Some church members did choose to fight in the Civil War, but upon returning from the war made a personal offering and were offered reinstatement. The Civil War had forced Quaker young men and their families to make difficult decisions.
Around Town with Tom Ridley and David Leander Williams
Caught cozying up to the Wanda June Bar at the Kurt Vonnegut Museum on April 10 were old friends and former Hoosier History Live guests Tom Ridley (L) and David Leander Williams (R). Tom Ridley, who turns 100 on December 19 of this year, lives in the Ransom Place neighborhood and attended the grand opening week of the Madam Walker Theater in 1927 as a 5-year-old boy. He's been a historian at the Madam Walker Legacy Center for decades, and was a guest on Hoosier History Live for our "Flourishing at 90-something" show. Click here to listen to the podcast.
To his right is David Leander Williams, also an author and historian, who has appeared on several of our shows and is an expert on Indiana Avenue jazz history. His most recent appearance was on "African Americans in Indianapolis during the 1800s." Click here to listen to the podcast.
Who We Are
Hoosier History Live is an independent production group, much like the film "Coda" which won Best Picture, Best Supporting Actor, and Best Adapted Screenplay at the 94th Academy Awards. We raise our own money and we control our content. When we ask for sponsorship money or contributions, we are asking you to help sustain us.
We are "open source" in that our newsletter and website links to any and all organizations.
We do make our own editorial decisions, much like a newspaper. Our goal is to deliver an interesting and compelling show, newsletter, and show podcast to you every week. Regardless of the challenges.
You can always visit the Support page by clicking on the yellow contribution button here:
Cheryl Lamb, administrative manager
Richard Sullivan, senior tech consultant
Pam Fraizer, graphic designer
Garry Chilluffo, consultant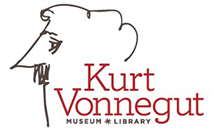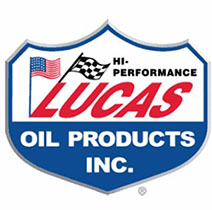 "...Fills a niche..."
"Hoosier History fills a niche for the lover of Indiana history." Kathleen Madinger Angelone
"... a compelling and engaging project..."
"Molly Head and Nelson Price are Indiana-based visionaries who have created a compelling and engaging media project with Hoosier History Live. Podcasts, website, enewsletter, and live call-in radio show; it's all there!"
- Keira Amstutz, President and CEO, Indiana Humanities

Please tell our sponsors that you appreciate their support!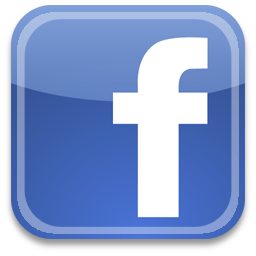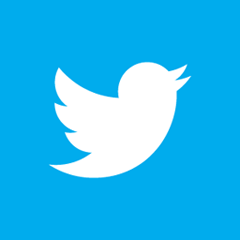 Acknowledgments to WICR-FM, Fraizer Designs, The Indiana Album, Monomedia, Indiana Historical Bureau, Indiana Landmarks, Henri Pensis, Kielynn Talley, Genesis Brown, Heather McIntyre, and many other individuals and organizations. We are independently produced and are self-supporting through organizational sponsorship and through individual contribution at the yellow button on our newsletter or website. For organizational sponsorship, which includes logos, links, and voiced credits in the show, contact Molly Head at (317) 506-7164 or email her at molly@hoosierhistorylive.org. Our media reach continues to grow via podcasting.
Thank you!
We'd like to thank the following recent individual contributors who make this show possible. For a full list of contributors over the years, visit  Support the Show on our website.

Marion Wolen
Charles Schisla
Jane Simon Ammeson
Serita Borgeas
Jill Lough Chambers
Barbara Stillwell
Joseph B. Young III
Yetta Wolen
Dr. James Madison
Dr. William McNiece
Michael Freeland and Sharon Butsch Freeland
© 2022 Hoosier History Live. All rights reserved.