June 18, 2022
Ukrainian immigration to Indiana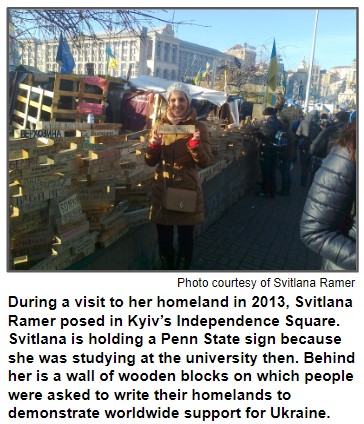 "We are being bombed."
Carmel resident Svitlana Ramer, 35, received that frightening text message from her mother in February. Svitlana had immigrated to the United States in 2008 from Ukraine. Her mother and her 91-year-old grandmother continue to live in Kyiv, the capital city of the country that's been the focus of international attention since its brutal invasion by Russia.
Svitlana and other Hoosiers have founded the Ukrainian Society of Indiana and held events to raise awareness of Ukraine and celebrate its heritage. According to the International Center of Indianapolis, where she is the vice president of development and external affairs, about 8,700 Ukrainian Americans live in the Hoosier state. About 2,150 of them are immigrants.
So, as the next show in Hoosier History Live's rotating series about the state's ethnic heritage in Indiana, we will look at Ukrainians, with Svitlana joining Nelson to share insights. Most recently, we explored Jewish immigration to Indiana in March as part of the series.
"I grew up in an independent Ukraine," Svitlana says, noting that she was only about 2 years old when the former Soviet Union collapsed in 1991 and Ukraine reclaimed its independence.
When the Russian invasion initiated by Vladimir Putin began in February, many analysts expressed surprise at the fortitude of the Ukrainian people and their leaders. Svitlana told WRTV-Channel 6 that she was not surprised: "Ukraine has been withstanding Russian oppression for centuries."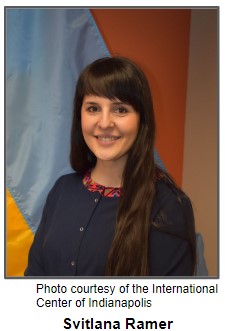 Prior to the invasion, there had not been a 'central, unifying place for Ukrainians Americans' in Indiana, according to a report in The Indianapolis Star. So Svitlana helped launch and is serving as the first president of Ukrainian Society of Indiana, which celebrates the culture of her homeland and works to forge connections between Indiana and Ukraine. Several of the rallies on Monument Circle in Indianapolis have drawn hundreds of supporters waving Ukrainian flags.
According to the International Center's report, the largest concentration in Indiana of Ukrainian immigrants is in Elkhart County.
Looking more broadly at Hoosiers with Ukrainian heritage, the largest numbers are in Lake County, Marion County and Hamilton County. In 2020, Rep. Victoria Spartz, R.-Noblesville, was elected as the first Ukrainian-born woman in the U.S. Congress.
Our guest Svitlana Ramer was raised in Kyiv by her single mother and graduated from Kyiv National University with a degree in international tourism. In 2008, she came to the United States to earn master's and doctorate degrees.
Svitlana told WTHR-Channel 13 that, although her mother has a visa and could have left Ukraine when the bombing began, she stayed to take care of Svitlana's grandmother, who is unable to travel for health reasons. Her grandmother had to flee Nazi invaders as a girl during World War II. "Her childhood was already stolen from her," Svitlana said in the WTHR-TV interview. "Why should her elder-hood be stolen from her as well?"
Much of Svitlana's research as a graduate student in the United States focused on the Ukrainian diaspora and immigration. She has lived in several cities in this country, taught at various universities and is a certified yoga instructor. Svitlana began her job at the International Center in late February, just a few days before Ukraine was attacked by Russia.


Save the date for our big Annual Hoosier History Live soiree! Hosted by Kurt Vonnegut Library and Museum. Wanda June cash bar by Black Plate Catering.
Live History Mystery contest. Wandering fiddler and storyteller Caleb Hawkins. Herron High School String Quartet on the patio. Nancy Hanks Lincoln will be escorted by her son, President Abraham Lincoln. (Well, she never actually saw him as president, but we wish she could have!) Also expect May Wright Sewell, Dorothy Buell and more. Costumed characters encouraged. And Nelson Price is coming as, Nelson Price!
Roadtrip: North Manchester in Wabash County
Roadtripper and film historian Eric Grayson tells us about another great small Indiana town to explore. He tells us "Today's Roadtrip is to North Manchester in northern Indiana, about halfway between Fort Wayne and Rochester. North Manchester is the home of Lloyd C. Douglas, author of The Robe, and a lot of other books. It's also the home of Thomas R. Marshall, governor of Indiana and US vice president under Woodrow Wilson.

The main street of North Manchester is about as historic as you can get. Most of the buildings are from the 19th century and they've been well-preserved. It's worth a nice walk up and down Main Street.

Our first stop is at The North Manchester Center for History.

Since North Manchester is very small, you'd expect just a tiny museum, however the collection is quite robust and worth a trip by itself.

Lunch can be found just across the street at the historic Main View.The Main View serves traditional home-town food with good portions. It's in a historic building it's worth just sitting there and looking around for a bit. You can have dessert at the Main View, but you'd hate to miss our last stop: Grand's Ice Cream, just down the street, again in a historic building, with its own soda fountain.

And don't forget that Eric Grayson runs the popular monthly Vintage Movie Night at the Garfield Park Arts Center on the southside of Indianapolis. The prices for the movies and the popcorn are vintage too!
Who We Are
Hoosier History Live is an independent production group. We raise our own money and we control our content. When we ask for sponsorship money or contributions, we are asking you to help sustain us. We have many costs, including editing costs, website costs, enewsletter costs, research costs, and more. We take pride in our work.
We are "open source" in that our newsletter and website links to any and all organizations.
We do make our own editorial decisions, much like a newspaper. Our goal is to deliver an interesting and compelling show, newsletter, and show podcast to you every week. Regardless of the challenges.
You can always visit the Support page by clicking on the yellow contribution button here:
Cheryl Lamb, administrative manager
Richard Sullivan, senior tech consultant
Pam Fraizer, graphic designer
Garry Chilluffo, consultant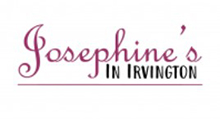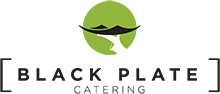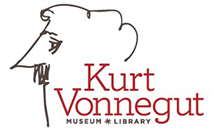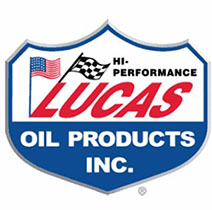 "...Fills a niche..."
"Hoosier History fills a niche for the lover of Indiana history." Kathleen Madinger Angelone
"... a compelling and engaging project..."
"Molly Head and Nelson Price are Indiana-based visionaries who have created a compelling and engaging media project with Hoosier History Live. Podcasts, website, enewsletter, and live call-in radio show; it's all there!"
- Keira Amstutz, President and CEO, Indiana Humanities
Please tell our sponsors that you appreciate their support!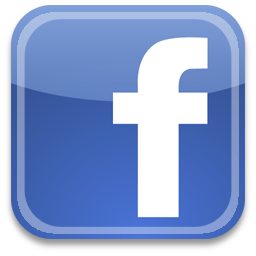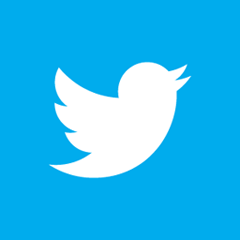 Acknowledgments to WICR-FM, Fraizer Designs, The Indiana Album, Monomedia, Indiana Historical Bureau, Indiana Landmarks, Henri Pensis, Kielynn Tally, Genesis Brown, Leticia Vasselli, Heather McIntyre, and many other individuals and organizations. We are independently produced and are self-supporting through organizational sponsorship and through individual contribution at the yellow button on our newsletter or website. For organizational sponsorship, which includes logos, links, and voiced credits in the show, contact Molly Head at (317) 506-7164 or email her at molly@hoosierhistorylive.org. Our media reach continues to grow via podcasting.
Thank you!
We'd like to thank the following recent individual contributors who make this show possible. For a full list of contributors over the years, visit  Support the Show on our website.

Reid Duffy
Kassie Ritman
Kevin Murray and Kasey Kendrick
Tom Swenson
Theresa and Dave Berghoff
Ann Frick
Elizabeth Ulen
Beth Ann Broadhurst
Marion Wolen
Charles Schisla
Jane Simon Ammeson
Serita Borgeas
Jill Lough Chambers
Barbara Stillwell
Joseph B. Young III
Yetta Wolen
Dr. James Madison
Dr. William McNiece
Michael Freeland and Sharon Butsch Freeland
© 2022 Hoosier History Live. All rights reserved.