June 25, 2022
Gardening boom, garden myths and more with Jo Ellen Meyers Sharp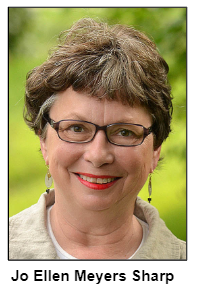 Dig this: More people gardened last year than at any time since the 1940s, according to recently released research. Our expert guest will describe reasons this boom is likely underway, how garden centers and growers are struggling to keep up with demand and other topics during a show that will explore a range of intriguing topics under the gardening umbrella.
Jo Ellen Meyers Sharp, the Indianapolis-based writer, editor and speaker known as "The Hoosier Gardener", will be Nelson's guest. Jo Ellen, past president of Garden Comm: Garden Communications International, will also share insights about plant diseases, insect resistance and myths.
The myths include various homemade "cures" widely circulating on the Internet that actually harm plants and the soil.
During our 14 years on the air, Jo Ellen has joined Nelson many times, most recently on a show last year about invasive trees and plants that are not native to Indiana. As with that show, Nelson will open the phone lines early to give listeners an opportunity to ask questions and seek advice from Jo Ellen, who also is a garden coach and an Indiana advanced master gardener.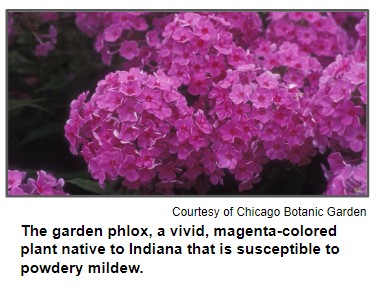 Jo Ellen plans to discuss powdery mildew, which affects zinnias and the garden phlox, which is native to Indiana. She also will share some Indiana history connections to the zinnia, which originated as a wildflower in Mexico. The move of zinnias from wildflowers to a much-desired garden flower unfolded beginning in the 1920s or '30s thanks to a farmer in Bargersville, Ind. Deerington Zinnia Gardens, the farm of Ira E. Deer produced zinnias for the cut flower trade and seeds, according to A History of Zinnias: Flower for the Ages. He also contracted with other farmers to grow zinnias, primarily for seed production.
Turning to the garden phlox: It's a popular, magenta-colored flower that "enlivens native landscapes for many weeks from summer to fall, but has a well-known susceptibility to powdery mildew," according to the Chicago Botanic Garden. Even so, garden phlox "remain a perennial favorite prized for their dramatic, long-blooming floral show."
For information on the Internet that counters various myths about "curing" diseases (including some myths that inappropriately recommend using household products like dishwashing detergent, vinegar and Epsom salt), Jo Ellen recommends these resources:

Jo Ellen's Hoosier Gardener blog posts are available as an email newsletter, which has won awards. For listeners during our show who want to call in with questions or seek gardening advice, the WICR-FM studio number is 317-788-3314.

Please use our EVENTBRITE form to get your tickets for Hoosier History Live 14th Annual Soiree. You have the option of ordering a free ticket, OR a free ticket with voluntary contribution. Hosted by Kurt Vonnegut Library and Museum.
Roadtrip: Schofield House in Madison
Guest Roadtripper Mark Haworth, owner of M.Haworth Antique and a volunteer for a number of history organizations, suggests a Roadtrip south to the wonderfully preserved 19th Century town of Madison.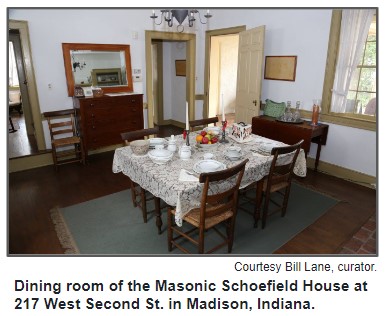 Mark particularly likes the first two-story brick house built in Madison, which has been known as the Lanier-Schofield House, the Schofield House, and is now known as the Masonic Schofield House. The house was built in 1817 in the Federal style with a tavern on the ground floor with a sleeping/meeting room upstairs. The house was the birthplace of the Freemason's Grand Lodge of Indiana on January 13, 1818.


Earlier this week, Mark spoke with the curator and resident manager of the House, Bill Lane. Aside from his current role, Bill grew up across the street and remembers a time in late 1960s when the last Schofields, two sisters, lived in the house. Later in 1972, it was acquired from the family by the Ancient Accepted Scottish Rite Valley of Indianapolis, and three years later it became a Masonic museum, opening on April 19, 1975.

Bill also told Mark that the house is not a preservation, and none of the original contents of the house remain. However, it is furnished and decorated with period pieces from the early 19th century, many of which have been acquired through donations. A recent donation included 40 chairs which were built in the nearby Milan Chair Factory in 1845.


On the annual December Candlelight Tour, the Schofield House is known as one of the warmest and most inviting stops. If you're ever in Madison and would like to see a spectacular example of Federal architecture, Mark suggests you stop by for a tour. The admission cost is $3 and the house is open Thursday - Saturday 10-4, Mondays 1-4, closed Tuesday, Wednesday, and Sunday.

Show topics, and prizes sought
Everyone is welcome to pitch a main show topic to our host, Nelson, at nelson@hoosierhistorylive.org If you suggest a topic, you must also provide contact info for a suggested guest or guests. Guests need to be knowledgeable, and easy to listen to on radio.

Prizes continue to be sought for our on-air History Mystery contest, as well as for our in- person History Mystery contest at our big Soiree on July 14th at the Kurt Vonnegut Library and Museum. Yes, look for Nelson on the second floor of the library for the live History Mystery contest! Of course, you can also ask him questions. Believe it or not, he's happy to talk!

Ideally, prizes for on air trivia should fit in a business size envelope. Prizes to be given away at HHL 14 can be larger; books, cd's, dvd's, etc. Contact molly@hoosierhistorylive.org if you'd like to offer prizes. We think it's good public relations for your business or organization!
Who We Are
Hoosier History Live is an independent production group. We raise our own money and we control our content. We make our own editorial decisions, much like a newspaper. Our goal is to deliver an interesting and compelling show, newsletter, and show podcast to you every week. Regardless of the challenges.
You can always visit the yellow contribution button here, which we believe supports the quality journalism that Hoosier History Live offers.
Cheryl Lamb, administrative manager
Richard Sullivan, senior tech consultant
Pam Fraizer, graphic designer
Garry Chilluffo, consultant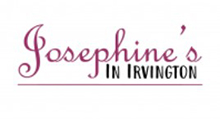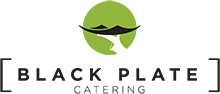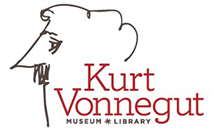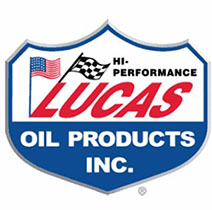 "...Fills a niche..."
"Hoosier History fills a niche for the lover of Indiana history." Kathleen Madinger Angelone
"... a compelling and engaging project..."
"Molly Head and Nelson Price are Indiana-based visionaries who have created a compelling and engaging media project with Hoosier History Live. Podcasts, website, enewsletter, and live call-in radio show; it's all there!"
- Keira Amstutz, President and CEO, Indiana Humanities
Please tell our sponsors that you appreciate their support!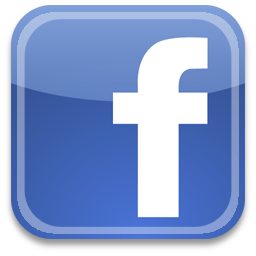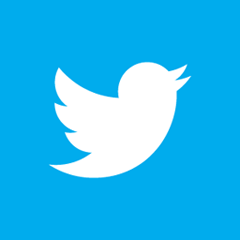 Acknowledgments to WICR-FM, Fraizer Designs, The Indiana Album, Monomedia, Indiana Historical Bureau, Indiana Landmarks, Henri Pensis, Kielynn Tally, Genesis Brown, Leticia Vasselli, Heather McIntyre, and many other individuals and organizations. We are independently produced and are self-supporting through organizational sponsorship and through individual contribution at the yellow button on our newsletter or website. For organizational sponsorship, which includes logos, links, and voiced credits in the show, contact Molly Head at (317) 506-7164 or email her at molly@hoosierhistorylive.org. Our media reach continues to grow via podcasting.
Thank you!
We'd like to thank the following recent individual contributors who make this show possible. For a full list of contributors over the years, visit  Support the Show on our website.

Kristen VantWoud
Chandler Lighty
Reid Duffy
Kassie Ritman
Kevin Murray and Kasey Kendrick
Tom Swenson
Theresa and Dave Berghoff
Ann Frick
Elizabeth Ulen
Beth Ann Broadhurst
Marion Wolen
Charles Schisla
Jane Simon Ammeson
Serita Borgeas
Jill Lough Chambers
Barbara Stillwell
Joseph B. Young III
Yetta Wolen
Dr. James Madison
Dr. William McNiece
Michael Freeland and Sharon Butsch Freeland
© 2022 Hoosier History Live. All rights reserved.