July 02, 2022
Evolution of family farms and farmers markets with Market Wagon CEO Nick Carter - Encore
Click here to listen to the podcast.
A bushel of challenges have confronted family farmers in recent decades. At the same time, farmers mаrkets have sprouted up in towns and neighborhoods across Indiana, the popularity of their "buy local" appeal undeniable.

Nick Carter, 39, is knee-deep in both family farms and farmers markets. He grew up on a multi-generational family farm near Russiaville; today, he lives with his wife and three young children on a farm in Marion County.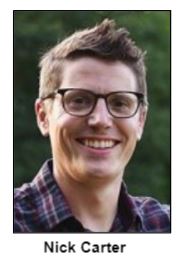 Nick, who is Nelson's guest on this encore of a show originally broadcast on July 31, 2021, is the CEO and co-founder of Market Wagon, a rapidly-growing, Indianapolis-based business that creates online farmers markets. The enterprise had created web-based farmers markets in more than 25 cities across 14 states as of our initial broadcast; it enables consumers to browse and buy online from growers and vendors in their region.
The rapid growth of Market Wagon has generated a flurry of media interest in the business. In interviews with the press, Nick has noted that, beginning during the 1970s and '80s, family farmers increasingly faced pressures to sell to corporations or consolidate. In other words, "Get big or get out," as Nick has summed up the dilemma faced by family farmers.
He told the Indianapolis Business Journal - which last year listed him among its 40 Under 40 roster of emerging young leaders - that his grandfather built the farm where he grew up. But his family's farming roots stretch even deeper: Six generations of his ancestors have farmed in the Howard County area.
During our show, Nick will discuss how the industrialization of farming has changed the ways that consumers purchase food.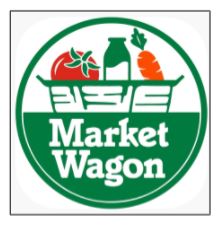 He also will talk about the importance of locally grown food, which has motivated so many communities to establish farmers markets. In central Indiana, they include the Carmel Farmers Market, Broad Ripple Farmers Market, Garfield Park Farmers Market and the Original Farmers Market near Indianapolis City Market downtown.
"I think consumers are hungry to know where their food is coming from and how it's produced," Nick told Winsight Grocery Business, an online magazine that covers grocery retailers.
He has emphasized that Market Wagon isn't a competitor of farmers markets, but instead augments them by providing online access to consumers who are unable for a range of reasons - from proximity to schedule conflicts - to shop at a local farmers market.
Asked by the IBJ how he enjoys spending his downtime, Nick replied that farming is his refuge, "When you spend your day in meetings, working on financial forecasts and meeting with investors, there is something therapeutic about shoveling manure out of a chicken coop, or weeding a garden bed, or picking sweet corn."
Please use our EVENTBRITE form to get your tickets for Hoosier History Live 14th Annual Soiree. You have the option of ordering a free ticket, OR a free ticket with voluntary contribution. Hosted by Kurt Vonnegut Library and Museum.
Roadtrip: Morgan County History Center in Martinsville
Guest Roadtripper Daina Chamness invites us to visit the Morgan County History Center and Museum in Martinsville. The museum houses Daina's great grandfather's Civil War quilt which, as she said, "none of her seven children wanted." The History Center is located at 127 South Main Street in the former Disciple House building across from the First Christian Church of Martinsville. And did you know that Morgan County once had its share of mineral springs, much like French Lick, with lavish hotels and spas where guests could "take the waters?"
Show topics, and prizes sought
Everyone is welcome to pitch a main show topic to our host, Nelson, at nelson@hoosierhistorylive.org If you suggest a topic, you must also provide contact info for a suggested guest or guests. Guests need to be knowledgeable, and easy to listen to on radio.

Prizes continue to be sought for our on-air History Mystery contest, as well as for our in- person History Mystery contest at our big Soiree on July 14th at the Kurt Vonnegut Library and Museum. Yes, look for Nelson on the second floor of the library for the live History Mystery contest! Of course, you can also ask him questions. Believe it or not, he's happy to talk!

Ideally, prizes for on air trivia should fit in a business size envelope. Prizes to be given away at HHL 14 can be larger; books, cd's, dvd's, etc. Contact molly@hoosierhistorylive.org if you'd like to offer prizes. We think it's good public relations for your business or organization!
Who We Are
Hoosier History Live is an independent production group. We raise our own money and we control our content. We make our own editorial decisions, much like a newspaper. Our goal is to deliver an interesting and compelling show, newsletter, and show podcast to you every week. Regardless of the challenges.
You can always visit the yellow contribution button here, which we believe supports the quality journalism that Hoosier History Live offers.
Cheryl Lamb, administrative manager
Richard Sullivan, senior tech consultant
Pam Fraizer, graphic designer
Garry Chilluffo, consultant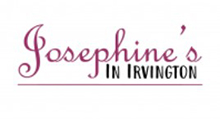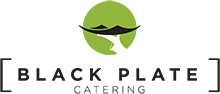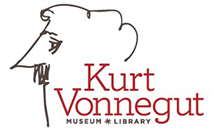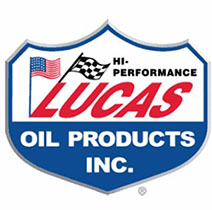 "...Fills a niche..."
"Hoosier History fills a niche for the lover of Indiana history." Kathleen Madinger Angelone
"... a compelling and engaging project..."
"Molly Head and Nelson Price are Indiana-based visionaries who have created a compelling and engaging media project with Hoosier History Live. Podcasts, website, enewsletter, and live call-in radio show; it's all there!"
- Keira Amstutz, President and CEO, Indiana Humanities
Please tell our sponsors that you appreciate their support!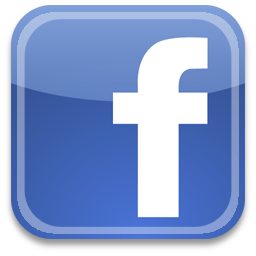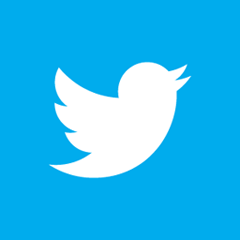 Acknowledgments to WICR-FM, Fraizer Designs, The Indiana Album, Monomedia, Indiana Historical Bureau, Indiana Landmarks, Henri Pensis, Kielynn Tally, Genesis Brown, Leticia Vasselli, Heather McIntyre, and many other individuals and organizations. We are independently produced and are self-supporting through organizational sponsorship and through individual contribution at the yellow button on our newsletter or website. For organizational sponsorship, which includes logos, links, and voiced credits in the show, contact Molly Head at (317) 506-7164 or email her at molly@hoosierhistorylive.org. Our media reach continues to grow via podcasting.
Thank you!
We'd like to thank the following recent individual contributors who make this show possible. For a full list of contributors over the years, visit  Support the Show on our website.

Kristen VantWoud
Chandler Lighty
Reid Duffy
Kassie Ritman
Kevin Murray and Kasey Kendrick
Tom Swenson
Theresa and Dave Berghoff
Ann Frick
Elizabeth Ulen
Beth Ann Broadhurst
Marion Wolen
Charles Schisla
Jane Simon Ammeson
Serita Borgeas
Jill Lough Chambers
Barbara Stillwell
Joseph B. Young III
Yetta Wolen
Dr. James Madison
Dr. William McNiece
Michael Freeland and Sharon Butsch Freeland
© 2022 Hoosier History Live. All rights reserved.