July 16, 2022
Ask Nelson …. and Ray Boomhower, too
Hard to believe, but many families are beginning to contemplate the upcoming school year. For some, a return to teachers and classrooms begins in just a few weeks. In celebration, or just acceptance of the inevitable, Hoosier History Live will take a look at some Hoosier educators who made an impact when our host, Nelson Price, is joined by a historian colleague for another of our call-in shows.
It so happens that Nelson's co-host, Ray Boomhower of the Indiana Historical Society, had an unlikely driver's ed teacher during a summer session at Mishawaka High School in the late 1970s. More than 20 years earlier, Marvin Wood had been in the spotlight as the coach of Milan High School, the tiny school in southeastern Indiana that captivated the country by winning the state high school basketball championship. The 1954 victory, known as the "Milan Miracle", involved a legendary, buzzer-beating shot by one of Coach Wood's players, Bobby Plump; it served as the inspiration for the classic movie Hoosiers (1986).
In between phone calls from listeners, Ray Boomhower, an author of more than a dozen biographies and Indiana-focused books, will discuss the stark differences between Marvin Wood (1928-1999) as a teacher (Ray recalls that he was "mild-mannered") and the volatile coach played by Gene Hackman in the movie.
Nelson will share insights about Hoosier educators whom he has interviewed, including an indomitable drama coach at the former Fairmount High School who became the mentor of two very different famous Hoosiers: movie icon James Dean and cartoonist Jim Davis, creator of "Garfield". Adeline Nall (1906-1996), a theatrical, nurturing teacher, became a celebrity herself because of her key role in influencing the lives of the two future legends.
Primarily, this show will provide an opportunity for listeners to call Nelson and Ray with any questions or comments about our Hoosier heritage. The WICR-FM (88.7) studio number to call is 317-788-3314; in between the listener phone calls, the two authors and historians will interview each other.
Because Ray is known for his expertise about astronauts, particularly Mitchell, Ind., native Virgil "Gus" Grissom, he also will discuss a recent event about the Apollo 1 crew that was killed in 1967, becoming the first astronauts to die in their spacecraft. A new monument at Arlington National Cemetery has been dedicated in honor of Grissom, the commander of the mission, and his crew, astronauts Roger Chaffee and Ed White. They died during a fire that engulfed their spacecraft on the launch pad during what was supposed to be a routine ground test. Ray's books include Gus Grissom: The Lost Astronaut, a biography of the first U.S. astronaut to have gone up in space twice.
Nelson's books include Indiana Legends: Famous Hoosiers from Johnny Appleseed to David Letterman, which features profiles of two Hoosier educators whom he will discuss during our show. Rev. Theodore Hesburgh became known as "Mr. Notre Dame", serving as president of the University of Notre Dame for a record-setting 35 years. Similarly, Herman B Wells was often called "Mr. I.U." because he made an impact for more than 80 years on Indiana University. He showed up on the Bloomington campus as a jovial student with an open touring car in the 1920s and never left, serving long stints as president and, subsequently, chancellor.
Both Father Hesburgh and Herman B Wells had been named Living Legends by the Indiana Historical Society before their deaths in, respectively, 2015 and 2000. For many years, Father Hesburgh was listed in the Guinness Book of World Records for having received more honorary degrees (he had 147 of them in 1987, when he retired as Notre Dame president) than anyone else in the world.
A Hoosier educator from the 19th century, Indianapolis civic leader and suffragist May Wright Sewall, has been the focus of a biography by our guest co-host Ray Boomhower. So he will discuss the impact of May Wright Sewall (1844-1920), particularly on the education of girls and young women, during our show. His biography, But I Do Clamor, describes how May launched the former Indianapolis Classical School for Girls during an era in which few options were available for girls when they reached high school age.
For listeners with questions or comments about these topics or any other aspect of Indiana's heritage, this show provides a special opportunity. Typically, phone calls are limited to the final 20 minutes of our show. This time, we will have open phone lines throughout the entire program for callers to pose questions to Nelson and Ray.
Roadtrip: Sunken Gardens in Huntington
"Seemingly magical, the Sunken Gardens on West Park Drive in Huntington were created back in the 1920s from the remains of an old stone quarry" says our guest Roadtripper, author, and travel writer Jane Ammeson. "Perfect for contemplation picnics (you can pick up pork tenderloin sandwiches at Nick's Kitchen. It's not only nearby it's also the restaurant where these Hoosier classics originated) and conversations with friends.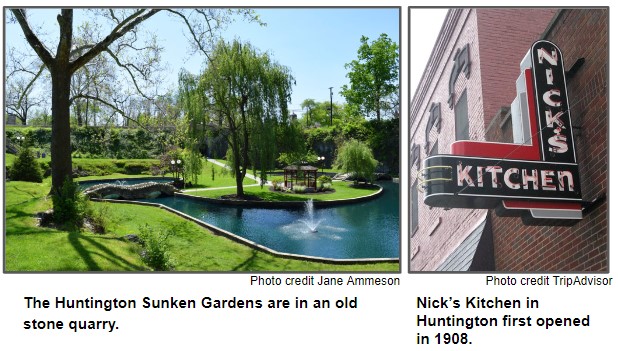 The extensive gardens, accessed by stairs leading down to what was the quarry, are accented with ponds, fountains, old fashioned street lamps, and walkways connected by arching stone bridges and dotted with abundant plantings of flowers and shrubs. Above the quarry are walking paths through the woods in back."
Show topics, and prizes sought
Prizes continue to be sought for our Hoosier History Live on-air History Mystery contest. Ideally, prizes for on-air trivia should fit in a business size envelope. Contact molly@hoosierhistorylive.org our executive producer if you'd like to offer prizes for your business or organization.
If you enjoy learning about all things Indiana at noon on Saturdays and would be willing to log the live show for edits please let us know!. This would entail noting silence on the air or phone line buzzes, or general audio anomalies, and then getting those notes to our editor Ryan DeRome. We can train you. If you'd like to help us out contact nelson@hoosierhistorylive.org or molly@hoosierhistorylive.org.
Everyone is welcome to pitch a main show topic to our host, Nelson, at nelson@hoosierhistorylive.org. If you suggest a topic, you must also provide contact info for a suggested guest or guests. Guests need to be knowledgeable, and easy to listen to on radio.
Once again, this show doesn't just magically fly out of the airwaves! A lotta work goes into preparing the show by many people behind the scenes.
Who We Are
Hoosier History Live is an independent production group. We raise our own money and we control our content. We make our own editorial decisions, much like a newspaper. Our goal is to deliver an interesting and compelling show, newsletter, and show podcast to you every week. Regardless of the challenges.
You can always visit the yellow contribution button here, which we believe supports the quality journalism that Hoosier History Live offers.
Cheryl Lamb, administrative manager
Richard Sullivan, senior tech consultant
Pam Fraizer, graphic designer
Garry Chilluffo, consultant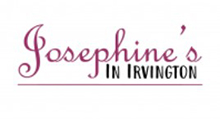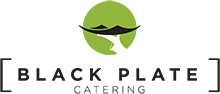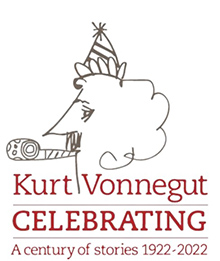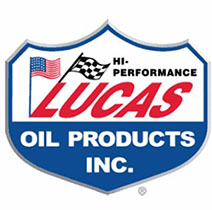 "...Fills a niche..."
"Hoosier History fills a niche for the lover of Indiana history." Kathleen Madinger Angelone
"... a compelling and engaging project..."
"Molly Head and Nelson Price are Indiana-based visionaries who have created a compelling and engaging media project with Hoosier History Live. Podcasts, website, enewsletter, and live call-in radio show; it's all there!"
- Keira Amstutz, President and CEO, Indiana Humanities
Please tell our sponsors that you appreciate their support!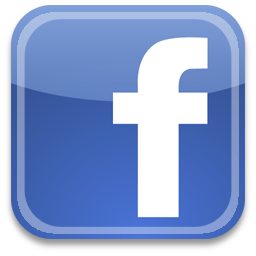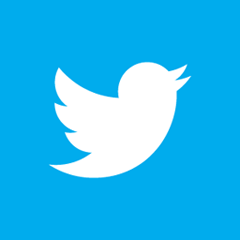 Acknowledgments to WICR-FM, Fraizer Designs, The Indiana Album, Monomedia, Indiana Historical Bureau, Indiana Landmarks, Henri Pensis, Kielynn Tally, Genesis Brown, Leticia Vasselli, Heather McIntyre, and many other individuals and organizations. We are independently produced and are self-supporting through organizational sponsorship and through individual contribution at the yellow button on our newsletter or website. For organizational sponsorship, which includes logos, links, and voiced credits in the show, contact Molly Head at (317) 506-7164 or email her at molly@hoosierhistorylive.org. Our media reach continues to grow via podcasting.
Thank you!
We'd like to thank the following recent individual contributors who make this show possible. For a full list of contributors over the years, visit  Support the Show on our website.

Sue Thomson
Richard Vonnegut
Jim Lindren
Ken and Luan Marshall
Meg Storrow
Eunice Trotter
Norma Erickson
Kristen VantWoud
Chandler Lighty
Reid Duffy
Kassie Ritman
Kevin Murray and Kasey Kendrick
© 2022 Hoosier History Live. All rights reserved.