October 15, 2022
Indianapolis Motor Speedway Museum: its evolution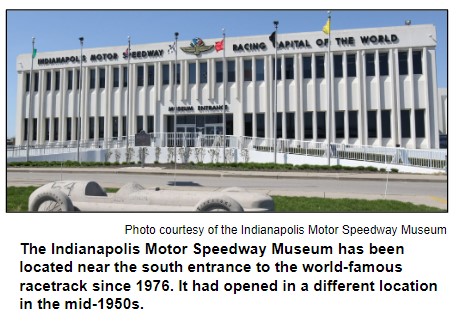 The IndyCar season has ended, but doesn't widespread interest continue year-around among many Hoosiers in all things related to the Indianapolis Motor Speedway?
So rather than making a pit stop, Hoosier History Live will explore the evolution of the Indianapolis Motor Speedway Museum, which has been located near the south entrance to the Speedway off W. 16th Street since 1976. About 20 years earlier, the museum had opened (in a much smaller version) in the administrative and ticket offices for the world-famous racetrack.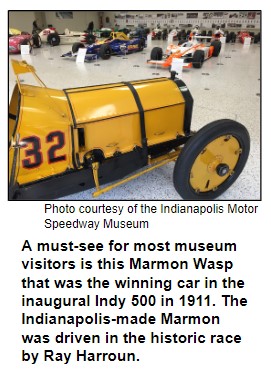 When it kicked off in the mid-1950s, the museum displayed six race cars. Today, visitors can check out 34 winning cars of the Indianapolis 500, plus other history-making autos. Dozens and dozens of other historic cars are stored in the basement, which periodically can be seen on special, guided tours. The museum also houses non-auto collections including trophies, artwork, driver artifacts and a trove of documents.
To share insights about the IMS Museum's evolution and plans for the future, Nelson's guest will be Joe Hale, the museum's president. A native of New Albany, Ind., and a Hanover College graduate, Joe became a top Indianapolis civic leader in the 1980s. He left the state to take a series of business, civic and art-related posts, but returned to assume the leadership role at the museum beginning in early 2021.
The museum houses the Indianapolis Motor Speedway Hall of Fame. In fact, it once was called the IMS Hall of Fame Museum until a name change in 2016; that same year, galleries were added.
The 34 winning Indy 500 cars that are displayed, which include the Indianapolis-made Marmon Wasp that Ray Harroun drove to victory in the inaugural 500-Mile Race in 1911, actually represent 37 wins. That's because some of the cars were driven in multiple victories; they include a Maserati that Shelbyville native Wilbur Shaw drove for the checkered flag in both 1939 and 1940, two of his three Indy 500 wins.
According to a history of the museum on its website, long-time Speedway owner Tony Hulman (1901-1977) generally is credited with the idea of creating a museum. He discussed it with colleagues including Shaw who, after retiring as a driver, became the Speedway's president and general manager. Shaw's tragic death in a plane crash in 1954 is "often cited as the instigating factor in getting the museum underway", according to the article.
When the racetrack is not in use, the museum offers a range of tours around the 2.5-mile oval. They include a "Kiss the Bricks" tour in which visitors are invited to stop, kneel and kiss the bricks at the start/finish line, mimicking the tradition of race winners that began in 1996. NASCAR driver Dale Jarett, who won the Brickyard 400 that year, impulsively decided to kiss the "Yard of Bricks", kicking off the tradition for all winning IndyCar and NASCAR drivers.
According to a 2020 report in the Indianapolis Business Journal, the museum put several vehicles, "mostly early 20th century roadsters and Ford Model T's that were not race cars", on the auction block so the museum's collection could be upgraded, including for the acquisition of new memorabilia. The museum, a non-profit enterprise, is administered by the Indianapolis Motor Speedway Foundation.
In announcing the appointment of our guest Joe Hale as the museum's president, the foundation said his largest goal will be "to reimagine the museum in a wholesale fashion and to guide the museum staff and supporters toward a future, state-of-the-art museum, community asset and world-class destination."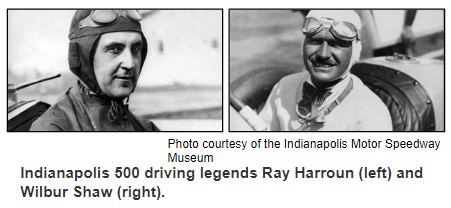 Before returning to Indiana, Joe's most recent post was serving as executive director of The Dreamland, a non-profit film and cultural center of Nantucket Island in Massachusetts. He started his career as a high school teacher in his hometown of New Albany.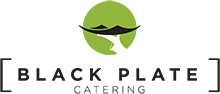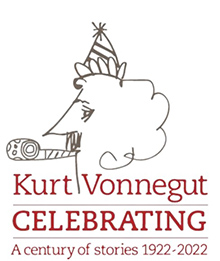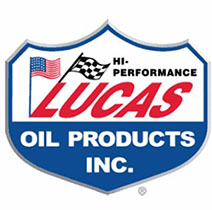 Your contributions helps keep Hoosier History Live on the air, on the web and in your inbox!

We'd like to thank the following recent individual contributors who make this show possible. For a full list of contributors over the years, visit  Support the Show on our website.

In memory of William (Bill) Mihay by Bob Wakefield
Florence and John Stanton
Aleta Hodge
Peggy Hollingsworth
Lorraine Phillips Vavul
Margaret Smith
Jane Hodge
Jeff Price
Joe Young
Sue and Craig Thomson
Richard Vonnegut
Jim Lindgren
Ken and Luan Marshall
Roadtrip: New marker for Hook's first drugstore in Bates-Hendricks neighborhood
Guest Roadtripper Justin Clark of the Indiana Historical Bureau suggests a visit to the Bates-Hendricks neighborhood of Indianapolis to see the location of the first Hook's drugstore at the corner of S. East and Prospect Streets on Indy's near Southside.

In October 1900, pharmacist and German immigrant John A. Hook opened his first store there. Although the building no longer exists, Hook's grew to be a chain of over 160 stores throughout Indiana, and after several mergers, became part of the CVS Pharmacy chain.
Hoosier History Live produced a show in January of this year entitled "Hook's and Haag: drug stores once iconic in Indiana" with guest David Steele. You can read the show's enewletter or listen to the show podcast.
Bate-Hendricks was part of the first sanctioned land sale in Indianapolis in 1821 and is also home to the Bates-Hendricks House, named after former owners Hervey Bates, a prominent banker, and Thomas A. Hendricks, an Indiana governor and US vice president.
Bates-Hendricks is also known as the location for the HGTV series "Good Bones" + "Two Chicks and a Hammer". But house flipping does sometimes come with mixed reviews. Be sure to listen to Justin this Saturday!
Cheryl Lamb, administrative manager
Richard Sullivan, senior tech consultant
Pam Fraizer, graphic designer
Kathleen Madinger Angelone, Garry Chilluffo, consultants
From a Hoosier that knows her books...
"Fills a niche for the lover of Indiana history."
- Kathleen Madinger Angelone, retired bookstore owner
Please tell our sponsors that you appreciate their support!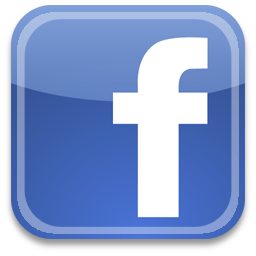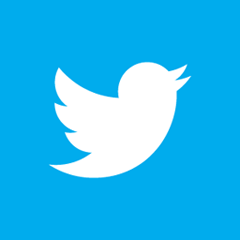 Acknowledgments to WICR-FM, Fraizer Designs, The Indiana Album, Monomedia, Indiana Historical Bureau, Indiana Landmarks, Henri Pensis, Kielynn Tally, Genesis Brown, Leticia Vasselli, Heather McIntyre, and many other individuals and organizations. We are independently produced and are self-supporting through organizational sponsorship and through individual contribution at the yellow button on our newsletter or website. For organizational sponsorship, which includes logos, links, and voiced credits in the show, contact Molly Head at (317) 506-7164 or email her at molly@hoosierhistorylive.org. Our media reach continues to grow via podcasting.
© 2022 Hoosier History Live. All rights reserved.