January 07, 2023
Who inspired holiday decorations on Monument Circle? An influential architect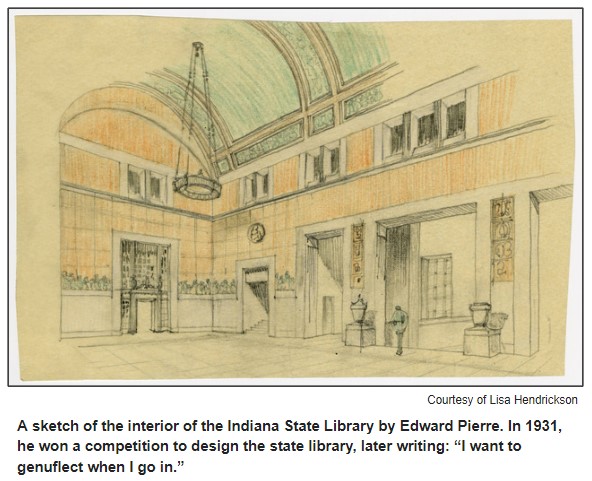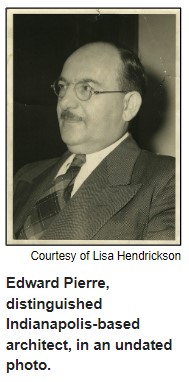 Before the dust settles on the holiday season, Hoosier History Live will explore the impact of a man who, during a Christmas Eve visit to Monument Circle in the 1930s, found the center of Indianapolis "dark and depressing". So Edward Pierre, an influential architect, crusaded for the first ornaments to be placed on trees at the Soldiers and Sailors Monument in 1947. This was decades before what's now called the "Circle of Lights", which began in 1962.
The impact of Edward Pierre (1890-1971) on Monument Circle during the holiday season is just one of the aspects of his career and life that we will spotlight during the show. Pierre, who co-founded the architectural firm of Pierre & Wright and served as president of the Indiana Society of Architects, also designed dozens of other buildings, including the Indiana State Library; Bush Stadium (the former home of the Indianapolis Indians, which opened in 1931 as Perry Stadium), storefronts in Broad Ripple and residential homes in such northside Indianapolis neighborhoods as Meridian-Kessler and Williams Creek Estates. Nelson will be joined by two guests:
Lisa Hendrickson, the granddaughter of Edward Pierre and an Indianapolis-based author, editor and owner of a public relations business, Lisa Hendrickson Communications. She wrote about the distinguished architect (whom Lisa called 'Grandpa Ed') in the spring 2022 issue of Traces, the magazine published by the Indiana Historical Society.

And Carol Street, the undergraduate research archivist at the University of Kentucky. Carol formerly was the archivist for the Ball State University Architectural Archives, where the architectural records of Pierre & Wright are housed; she says she "fell in love" with Pierre's designs while working on the archives.
A native of Fort Wayne, Pierre studied architecture in Chicago before moving in 1920 to Indianapolis, where he spent the rest of his career. In 1931, he won a competition to design the Indiana State Library at Senate Avenue and West Streets, later writing :"I want to genuflect when I go in." In the Indianapolis area, he also designed fire stations, schools, apartments and the downtown Sears Roebuck building, which since the mid-1980s has been a series of grocery stores (initially O'Malia's and now Needlers Fresh Market).
Noting that she was "barely a teenager" when her grandfather died at age 80 in 1971, our guest Lisa Hendrickson wrote in Traces: "In my eyes, he was a kind, frail man who sketched cartoons for me, loved chocolate, and smelled of bay rum cologne. Although I was aware he had been an illustrious architect, I was too young to ask him the many questions I wish he were still here to answer."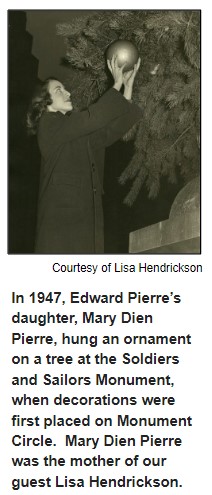 In the article, Lisa describes how Pierre walked around the Soldiers and Sailors Monument on Christmas Eve in 1936 and found it "dark and depressing". He crusaded for ornaments to be placed on decorated Christmas trees at the monument; his daughter, Mary Dien Pierre (Lisa's mother), hung the first ornament in 1947.
In `1931, the same year that he designed the Indiana State Library, Bush Stadium (then Perry Stadium) opened on W. 16th Street as the home of the Indianapolis Indians and various teams in the Negro Leagues. Since 1996, the Indians have played at Victory Field near White River State Park. In 2013, Bush Stadium, which had been slated for demolition, was converted into apartments; the developer, John Watson of Core Redevelopment, was a Hoosier History Live guest to describe the project, the first time in the country that a ballpark had been converted into residences.
Hoosier History Live also explored the architecture of the Soldiers and Sailors Monument and of the Indianapolis Athenaeum, the German cultural center, during a show in 2017 when they were designated National Historic Landmarks. During that show, architectural historians William Selm and Jim Glass shared insights about the monument, which was designed in the 1880s by German architect Bruno Schmitz.
Several structures designed by Pierre reflect elements of the Art Deco style, including a limestone residence on N. Washington Boulevard that our guest Lisa Hendrickson says her family referred to as the "bathtub house" because of its unusual oval shape. That house and many others designed by Pierre still stand, although some of his buildings have been demolished. They include the Ma-Co Market, which he designed in the late 1920s for a real estate company to use as shops and a market. That limestone building at College Avenue and E. 38th Street, which later became the Mandarin Inn restaurant, was torn down in 1992.
Although the firm of Pierre & Wright, which he had co-founded with architect George Caleb Wright, dissolved in 1944, Pierre continued to design buildings on his own. According to Lisa Hendrickson's article in Traces, they included (in the 1940s) the first drive-in bank in Indiana. He also served as president of the Architects Association of Indianapolis, "a group determined to take an active role in making the city a vibrant place to live", Lisa wrote.

Lisa edited a series of three books that celebrated the Bicentennial of Indiana in 2016. She is the author of Burning the Breeze: Three Generations of Women in the American West. Her grandfather's obituary appeared on the front page of The Indianapolis Star when he died in 1971. The obituary described how his concept of decorating Monument Circle at the end of the year was conceived to make the epicenter of Indianapolis "a symbol of peace" during the holiday season.



Roadtrip: Sigma Gamma Rho, a Black sorority founded at Butler University
Guest Roadtripper Steve Barnett of the Irvington Historical Society suggests a visit to the Sigma Gamma Rho historical marker in front of the Bona Thompson Center in Irvington on Indianapolis's east side. Butler University originally was located in Irvington before its move to the northside of Indianapolis in 1928, and the Bona Thompson Center was its library.

The marker commemorates the founding, in 1922, of Sigma Gamma Rho, the only Black sorority founded at a white college. The seven African American women who founded the sorority lived on the Indianapolis near northwest side and were among several dozen Blacks who took advantage of Butler's non-discriminatory admissions policy to pursue a college education at the Irvington campus.

Two African Americans living in Irvington in the mid-1880s were the first black students to attend Butler. They were members of a small African American community that had been residing in Irvington since its founding in 1870, and one of the students, Gertrude Mahorney, after completing her studies at Butler, became the first Black woman to graduate from an Indiana college.

While segregated schools and neighborhoods were the rule in most of Indianapolis, African Americans living in Irvington were part of an integrated community. Most were employed as laborers or domestic workers and were joined later by a few professionals. Although there were only about 30 eligible Black male voters in Irvington, in one town election a Black man received 80 votes for marshal while losing to a popular incumbent. Irvington African Americans also founded the First Baptist Church of Irvington.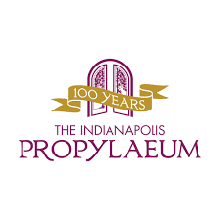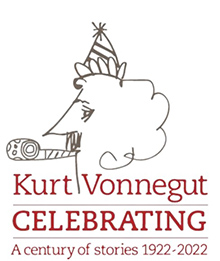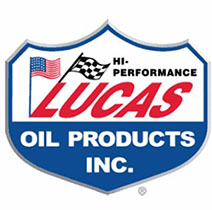 Your contributions helps keep Hoosier History Live on the air, on the web and in your inbox!

We'd like to thank the following recent individual contributors who make this show possible. For a full list of contributors over the years, visit  Support the Show on our website.

Dr. William McNiece
Robin Winston
Ann Frick
James Fadely
In memory of William (Bill) Mihay by Bob Wakefield
Florence and John Stanton
Aleta Hodge
Peggy Hollingsworth
Lorraine Phillips Vavul
Margaret Smith
Jane Hodge
Jeff Price
Joe Young
Sue and Craig Thomson
Richard Vonnegut
Jim Lindgren
Ken and Luan Marshall
Cheryl Lamb, administrative manager
Richard Sullivan, senior tech consultant
Pam Fraizer, graphic designer

Please tell our sponsors that you appreciate their support!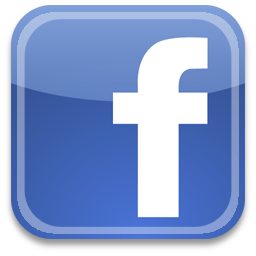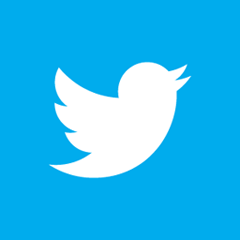 Acknowledgments to WICR-FM, Fraizer Designs, The Indiana Album, Monomedia, Indiana Historical Bureau, Indiana Landmarks, Henri Pensis, Kielynn Tally, Genesis Brown, Leticia Vasselli, Heather McIntyre, and many other individuals and organizations. We are independently produced and are self-supporting through organizational sponsorship and through individual contribution at the yellow button on our newsletter or website. For organizational sponsorship, which includes logos, links, and voiced credits in the show, contact Molly Head at (317) 506-7164 or email her at molly@hoosierhistorylive.org. Our media reach continues to grow via podcasting.
© 2023 Hoosier History Live. All rights reserved.