Roadtrip: Marengo Cave in Crawford County
Guest Roadtripper Jeff Kamm, author and a teacher at Plainfield Community School Corporation, suggests a visit to the southern part of Indiana to visit Marengo Cave in Crawford County. The National Natural Landmark has been a destination for tourists since the late 1800's. The privately owned attraction is open daily from 9:00 am to 5:00 pm and offers two guided tours.
Jeff tells us that caverns were not discovered until 1883. Although several versions of the cave's discovery are shared among locals, it is agreed that area children were the first humans to enter the underground wonderland. News quickly spread and the cave has been popular ever since.
The present ownership group has been the steward of this natural wonder since 1973. Marengo Cave's formations include stalagmites, stalactites, flower stone, cave popcorn, and soda straws. Aside from the cave, visitors may enjoy pedal cars, a giant maze, putt-putt golf, gemstone mining, and multiple shops. Visitors may camp on site or stay in a cabin.
While in the area, visitors may want to check out nearby Corydon in Harrison County. Corydon served as the first state capital and also was the site of the only Civil War battle in the Hoosier State.

Hoosier History Live is an independent production group

Why is Hoosier History Live an outstanding media product? Because we are independent, and we because we make our own business and editorial decisions. We control our quality as best we can. Basically, producer Molly Head makes the business decisions and manages the project. And, she created Hoosier History Live! Host Nelson Price selects and researches the main show topic and guest. And is, of course, the effervescent on-air talent. Where else are you going to learn about history and be entertained all at the same time?
All of our contact information is on our website at www.hoosier history live.org, where you can also sign up for our free weekly enewsletter. You can also follow us on Facebook or Twitter at Hoosier History Live. Look for our yellow logo to make sure you are at the right place!
There are ways to help us. Would your business or organization like to offer prizes for the History Mystery on air question? You get an on-air mention by Nelson! Prizes must fit in a standard business envelope, as they are "snail mailed" to winners. Email our producer at molly@hoosierhistorylive.org for more info.
Would your business or library or residence like to have a listening group to listen to the live show on Saturdays noon to one pm? It's a great way to get people involved. All you need is a listening device, such as a laptop or radio or cell phone, and a quiet place with chairs to listen, and someone to facilitate the group. Contact molly@hoosierhistorylive.org for advice on setting this up.
Are you a restaurant near the University of Indianapolis on the south side, or is your restaurant downtown? Is your restaurant open Saturdays at 1 pm? Are you willing to offer a place for Nelson and guests to go lunch after the show? If so, please contact molly@hoosierhistorylive.org.
Sometimes the news today is pretty dreary, and American society seems to become more and more fractionalized. Hopefully, as readers, listeners, and fans, you believe that Hoosier History Live is a project worthy of respect and support.

History Mystery winner Merle Rose attends historic courthouse concert


Attorney Merle Rose said he had tried many cases in the second floor courtroom of the historic Hamilton County Courthouse, which was built between 1877 and 1879, and sits in the middle of the Noblesville town square. So Mr. Rose was pleased to be the big winner of a recent History Mystery trivia contest on Hoosier History Live. He had known that the historic town on the National Road that straddled the Marion and Hancock county line was "Cumberland".

Mr. Rose had received two tickets to the Bicentennial (Hamilton County) Classical Guitar Concert on the evening of April 1 at the historic courtroom. "Judge" Janet Gilray, director of Legacy Keepers Music, held court, and classical guitar musicians Santiago Baptista and Joseph Jones performed.

Further Bicentennial Classical Guitar Series concerts will be held in the historic courtroom on May 6, November 4. and December 2. And, if your group or organization would like to offer History Mystery prizes on Hoosier History Live, contact producer Molly Head at molly@hoosierhistorylive.org. Let's keep making some Hoosier history!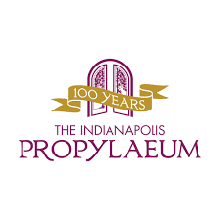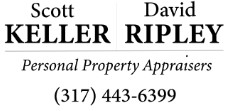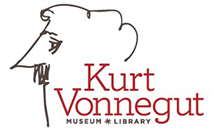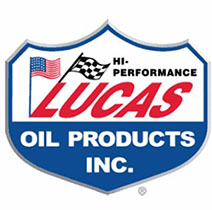 We'd like to thank the following recent individual contributors who make this show possible. For a full list of contributors over the years, visit  Support the Show on our website.


Kevin Murray
Susan Bielawski in memory of Jane Bielawski
Jill Lough Chambers
Sandra Hurt
Tom Swenson
Peggy Hollingsworth
Mike Freeland and Sharon Butsch Freeland 
Dr. William McNiece
Robin Winston
Ann Frick
James Fadely
In memory of William (Bill) Mihay by Bob Wakefield
Florence and John Stanton
Aleta Hodge
Lorraine Phillips Vavul
Margaret Smith
Jane Hodge
Jeff Price
Please tell our sponsors that you appreciate their support!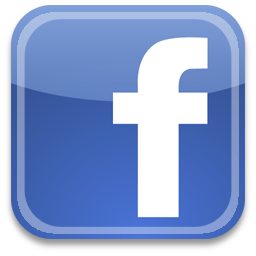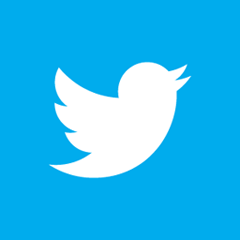 Acknowledgements to WICR-FM, Fraizer Designs, Monomedia, Henri Pensis, Leticia Vasselli, Heather McIntyre, and many other individuals and organizations. We are independently produced and are self-supporting through organizational sponsorship and through individual contribution at the yellow button on our newsletter or website. For organizational sponsorship, which includes logos, links, and voiced credits in the show, contact Molly Head at (317) 506-7164 or email her at molly@hoosierhistorylive.org.
© 2023 Hoosier History Live. All rights reserved.