May 20, 2023
Geist and Morse reservoirs history: Encore
For a deep dive into the histories of Geist Reservoir and Morse Reservoir, which supply much of the water for residents of the greater Indianapolis area, Hoosier History Live will plunge into several questions. Were you aware that a historic village called Germantown, which was founded during the 1830s and flourished for more than 100 years, was subsumed to create Geist?
Do some of Germantown's structures, which included houses, a post office and a mill, remain underwater in the reservoir located in northeastern Marion County and southern Hamilton County? Geist Reservoir was created in the 1940s, although the Indianapolis Water Company began a push to develop it more than 20 years earlier.
Construction of Morse Reservoir, which is located northwest of Noblesville and south of Cicero in Hamilton County, began later, in the 1950s. Both reservoirs were named in honor of executives of the water company, now part of Citizens Energy Group. Beginning in the early 1960s, a crusade to build luxury homes around Geist came to public attention and was quickly controversial.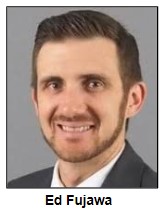 Ed Fujawa, an Indianapolis attorney, has described the battles that ensued in a two-part series of blog posts about Geist history on his class900indy website about city history. Ed also has researched and written a blog about the history of Morse for the website. In this encore of a show originally broadcast in 2022 (original air date: May 7, 2022), Ed is Nelson's guest to share insights about their evolution of the two reservoirs. Explaining the background of the plans to develop waterfront housing at Geist, Ed has written:
"Since the creation of Geist Reservoir in 1943, the lake and the ground around it had been operated in a park-like state, with boating amenities and picnic areas scattered across the shore," Ed wrote. "However, a change was coming, the first indication of which was when the Indianapolis Water Company established a subsidiary corporation called Shorewood in 1960."
When Shorewood announced a desire to build upscale homes, opposition instantly surfaced, particularly from Marion County residents who wanted a public park to be created in the Geist area. During that era, "residents of Marion County and surrounding counties did not have a state park in close proximity that they could utilize," Ed notes. Fort Harrison at the time was located south of the Geist area and was an active military installation until the 1990s. Fort Harrison State Park opened in 1996.

Residential development on Geist eventually won out, with luxury homes being built beginning in the 1980s. "Anyone who has boated on Geist Reservoir has probably swooned at the expensive waterfront mansions," the Indianapolis Star noted in a retrospective (story date: June 29, 2019) about the reservoir's namesake. He was Clarence Geist, president of the water company for about 25 years beginning in 1913 and an early advocate for the creation of reservoirs to supply water for ever-growing Indianapolis.
"At the time of World War I, Indianapolis' water supply was drawn from the White River via the Central Canal, Fall Creek and various wells," Ed Fujawa notes in his blog. "However, the Indianapolis Water Company foresaw that in the future these existing sources wouldn't be able to meet the demands of the city, and began to look for solutions."

Clarence Geist and other water company executives were not deterred by the presence of the historic Germantown village on part of the future reservoir site. In 1943, Geist Reservoir was filled after the company built a dam across Fall Creek and initially flooded about 1,800 acres.

The second reservoir was named after Howard Morse, a long-time executive of the water company. Our guest Ed Fujawa reports that Morse Reservoir is generally deeper than Geist, although it is smaller in terms of water surface area. According to Ed's research, the deepest part of Morse is more than 40 feet deep. That's more than 15 feet deeper than Geist at its deepest.

Your contributions help keep Hoosier History Live on the air, on the web and in your inbox!