Roadtrip: Spring Mill State Park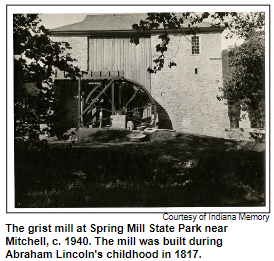 Guest Roadtripper and historic reenactor Danny Russel of Famous Hoosiers suggests a visit to Spring Mill State Park near Mitchell in southern Indiana on Indiana Highway 60.
Spring Mill State Park is a 1,358-acre state park, and has a Pioneer Village, the Gus Grissom Memorial and the accompanying Gemini 3 space capsule, a nature center, several caves, campgrounds, and, of course, the historic grist mill.
"President Lincoln" will be phoning from Spring Mill surrounded by a slew of soldiers dressed in blue and gray battling it out, reminding us of the Civil War, our nation's most vital conflict. Most folks are aware that Honest Abe grew up in the Hoosier State (age 7-21), but many do not know that the grist mill at Spring Mill State Park was built during his childhood in Indiana. We expect to hear some inspiring words from President Lincoln on Saturday.
Trivia prizes and southside restaurant sought
Would your business or organization like to offer prizes for our trivia on air question? Or, are you a restaurant on the southside of Indy, or near the University of Indianapolis, and open on Saturdays at 1 pm? Would you like to host Hoosier History Live guests for lunch after the show on Saturday? Contact molly@hoosierhistorylive.org for details.
Spring pilgrimage tours the treasures of far eastern Indiana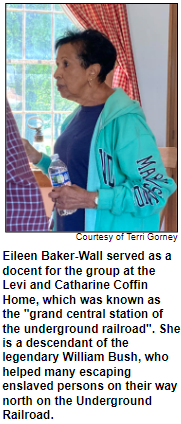 Hoosier History Live host and historian Nelson Price provided commentary on a motor coach tour on Saturday May 20, sponsored by the Society of Indiana Pioneers. Highlights of the tour included the James Whitcomb Riley boyhood home in Greenfield, the Starr Gennett Walk of Fame in Richmond, and the Levi and Catharine Coffin State Historic Site in Fountain City, just north of Richmond.
In addition to Nelson, some of the tour commentary was provided by former Hoosier History Live show guests Jim Fadely, who was a guest on the "French Lick and West Baden Springs Hotels" show in 2010, and by Bob Jacobsen, who was a guest on "The Jazz Heritage of Richmond" 2013 show. Jill Chambers, who was a guest on the "History of Women's Voting Rights" show in 2015, participated in the tour.
The Society of Indiana Pioneers hosts motor coach tours in the spring and fall of each year. Booking information is through the tour's organizer, Sue Thomson of Thomson Travel. More information at thomsontravel@gmail.com.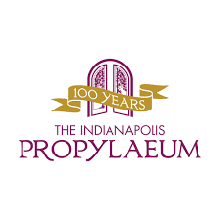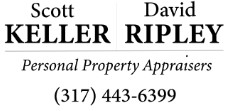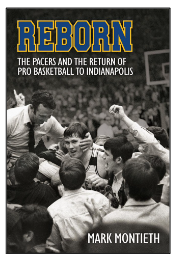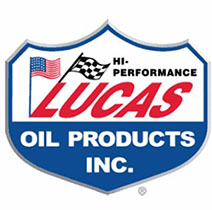 We'd like to thank the following recent individual contributors who make this show possible. For a full list of contributors over the years, visit  Support the Show on our website.


Bruce and Julie Buchanan
Mark Ruschman
Robin Winston
Phil and Pam Brooks
Rachel Berenson Perry
Kevin Murray
Susan Bielawski in memory of Jane Bielawski
Jill Lough Chambers
Sandra Hurt
Tom Swenson
Peggy Hollingsworth
Mike Freeland and Sharon Butsch Freeland 
Dr. William McNiece
Please tell our sponsors that you appreciate their support!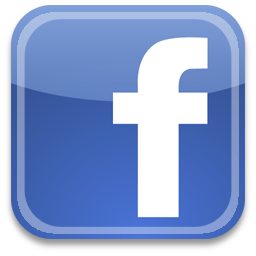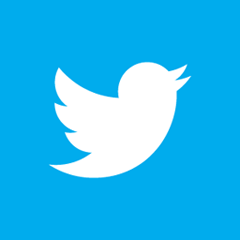 Acknowledgements to WICR-FM, Fraizer Designs, Monomedia, Henri Pensis, Leticia Vasselli, Heather McIntyre, and many other individuals and organizations. We are independently produced and are self-supporting through organizational sponsorship and through individual contribution at the yellow button on our newsletter or website. For organizational sponsorship, which includes logos, links, and voiced credits in the show, contact Molly Head at (317) 506-7164 or email her at molly@hoosierhistorylive.org.
© 2023 Hoosier History Live. All rights reserved.