September 02, 2023
French Lick Springs Hotel and former Indy Mayor Taggart

There's a significant connection between a lavish resort hotel in southern Indiana and an Irish immigrant who became the mayor of Indianapolis as well as a powerful political boss in the early 1900s. There's also a connection to a major amphitheater that was dedicated at Riverside Park in the summer of 2021 in honor of the colorful former mayor, who was known as the "father of the Indianapolis park system".
The French Lick Springs Hotel wasn't always lavish. In the 1840s, a modest hotel was built on the property in Orange County that's long been touted for its mineral springs that are said to have healing qualities.
It took colorful Thomas Taggart (1856-1929), who bought the French Lick hotel after his three terms as Indianapolis mayor, to make it a showplace known for its spas, gambling, gardens, gourmet dining and distinguished guests. By then, Taggart, a Democrat, was a nationally known political boss. He eventually bought a summer home for his family on Cape Cod at Hyannis Port, where their next-door neighbors were the famous Kennedy family.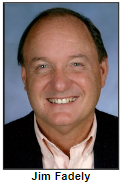 Our guide for the interrelated stories of the French Lick Springs Hotel and the life of Taggart, who immigrated from Ireland as a child with his impoverished family, will be historian and civic leader Jim Fadely. He's the author of "Thomas Taggart: Public Servant, Political Boss", a biography initially published in 1997 that's just been updated and re-released to reflect events in recent years. They include the extensive renovation of a memorial to Taggart, with the creation of a connecting outdoor venue, the Taggart Memorial Amphitheater. It's the setting for musical and dance performances, graduation ceremonies and other events.
The amphitheater is in Riverside Park, part of 953 acres along the White River that Taggart pushed the city of Indianapolis to buy in the 1890s. Critics derided the purchase as "Taggart's Folly", according to Jim Fadely's biography.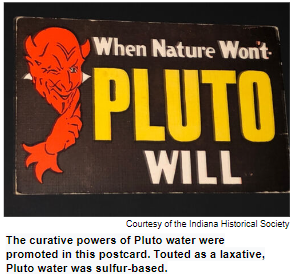 Also in the 1890s, Taggart visited French Lick and nearby West Baden. A modest hotel, the French Lick House, had been built in 1840. After ownership changes and a fire, Taggart purchased the hotel and 350 acres in 1901. He significantly expanded and upgraded the hotel and its surrounding attractions just as, according to Jim Fadely's book, "mineral springs resorts were enjoying their heyday in American life."
A master marketer, Taggart oversaw the bottling and distribution of Pluto water, which initially was touted as helpful for everything from indigestion, gout and diabetes to heart, skin and kidney diseases. Promoted with the logo of a red devil (symbolizing Pluto) and known primarily as a laxative, crates of sulfur-based Pluto water were shipped to drug stores across the country by the Monon Railroad, which also began transporting guests to the hotel under Taggart's ownership. (In the 1940s, long after Taggart's death, a lawsuit was brought against the hotel for false advertising regarding Pluto water. In the 1970s, as Jim Fadely's book notes, the Pluto operation ceased production.)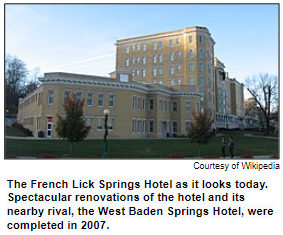 The French Lick Springs Hotel flourished, along with Taggart's national clout as a political boss; hotel guests included Franklin D. Roosevelt. Taggart served briefly as a U.S. Senator from Indiana. He and his wife, Eva, had six children; for his family, he had a compound built at Hyannis Port.
Even long after Taggart's death in 1929, the French Lick Springs Hotel remained a popular destination. It had begun to decline, though, until Bloomington-based philanthropists Bill and Gayle Cook became involved in a spectacular renovation of the hotel and its long-closed rival, the West Baden Springs Hotel, which reopened in 2006.
The renovation projects included the opening of a casino at French Lick, a nod to the history in the Springs Valley region. During Taggart's ownership of the French Lick Springs Hotel, gambling, although illegal in Indiana then, was pervasive, as Jim Fadely documents in his book.
Also according to the book, the town of French Lick "benefited substantially" after Taggart invested in the hotel. He oversaw the building of the town's first electric light system, a water plant and other improvements.
During his tenure as mayor in Indianapolis, Taggart was considered progressive, with his push for parks considered an aspect of that. The memorial to him at Riverside Park is one of the largest memorials to an individual in the entire city.
 "Hoosier History really is 'Live' - and 'Lively' as well. The program brings to new audiences the delight and wisdom that comes with knowing more of our past and our connections as Hoosiers."
- James H. Madison, Emeritus History Professor, Indiana University
Your contributions help keep Hoosier History Live on the air, on the web and in your inbox!