August 11, 2018
Potawatomi Trail of Death in 1838
One of the most tragic episodes in Indiana history occurred during two months in 1838.
The Potawatomi Trail of Death was the forced removal of more than 840 Potawatomi Indians from their villages in the Twin Lakes region of northern Indiana on a grueling march of more than 660 miles to Kansas. Soldiers initially under the command of Gen. John Tipton enforced the march, during which many Potawatomi - particularly the elderly and young children, including babies - died of illness and exhaustion.
Beloved Potawatomi leader Chief Menominee and other tribal chiefs were caged in a "jail wagon" during the Trail of Death. The march began near the towns of Plymouth in Marshall County and Rochester in Fulton County.
We will explore the Trail of Death in advance of the annual event that commemorates it, the Trail of Courage Living History Festival in Rochester. The festival at the Fulton County Museum will be held September 15-16, followed this year by a special caravan for those who want to drive the route of the tragic journey of the Potawatomi from Indiana to Kansas. In recent years, 76 historic markers have been erected along the trail that honor where the Potawatomi camped as they made the forced trek, primarily on foot or horseback; a few were allowed to ride in wagons.
Nelson's guests will include Peggy King Anderson, award-winning author of Two-Moon Journey (Indiana Historical Society Press), a new children's book about the Potawatomi Trail of Death (the book's title alludes to the march's length of two months). Although her book is a work of historical fiction, Peggy thoroughly researched the history of the march and the suffering that the Potawatomi endured. Her late husband, Ken Anderson, was Potawatomi (and probably at least partially descended from those who lived in Indiana); their five children and grandchildren are listed on tribal rolls. Peggy, who is based near Seattle, Wash., will participate in next month's festival and in the caravan.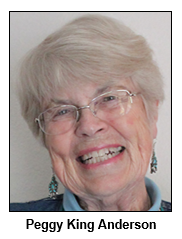 Under the Indian Removal Act signed in 1830 by President Andrew Jackson, the U.S. government forced many Native American tribes to move west of the Mississippi River to areas designated as "Indian Territory." In Indiana, Gen. Tipton, who fought the Shawnee in the Battle of Tippecanoe in 1811 and became a close friend of Jackson, was chosen to oversee the forced removal of the Potawatomi.
The Potawatomi defy many of the current stereotypes of American Indians. They lived in dome-shaped wigwams, cabins or rectangular lodges called longhouses, not tepees. Potawatomi men in the 1830s often wore turbans. In northern Indiana, many tribe members were Catholic. A French-born Catholic priest, Rev. Benjamin Marie Petit, learned the Potawatomi language, administered religious sacraments and accompanied the tribe on the Trail of Death.
"He believed that the forced emigration of the Potawatomi was a great injustice, and (he) provided care and comfort on their journey," according to our guest Peggy King Anderson, who features Rev. Petit as a character in Two-Moon Journey. Rev. Petit kept a journal about the Trail of Death, as did Gen. Tipton.
Although their journals and other accounts mention occasional acts of compassion by Tipton's soldiers, they also describe cruelty, including the use of bayonets to prod Potawatomi who walked too slowly. When the caravan came through towns such as Danville, Ill., soldiers forced the Potawatomi to wear ceremonial clothing to create a spectacle for townspeople as the Indians were paraded down city streets.
According to some accounts, more than one third of the Potawatomi fell ill during the Trail of Death, often from typhoid fever.
During our show, a descendant of a distinguished Potawatomi leader who was on the Trail of Death will phone in to share insights. Sarah Hamilton, 35, grew up near Warsaw in northern Indiana and now lives in suburban Chicago. Her ancestor was Chief Abram Burnett, who, like Chief Menominee, was among the tribal leaders on the forced march to Kansas.
Sarah is a registered member of the Citizen Potawatomi Nation. Her grandfather designed a map that's featured in Two-Moon Journey; he also designed all of the historic markers that have been erected at the Potawatomi encampments along the Trail of Death. The Potawatomi arrived in Kansas in November 1838.
Earlier in the 1830s, the Potawatomi lived across most of the northern third of Indiana. In central Indiana, the Lenape (called Delaware Indians by white settlers) had been among the primary Native American tribes. During a show in 2014 we explored the Lenape heritage in Indiana, including what has been called the tribe's "forced immigration" in the 1820s to Kansas.
History Mystery
A state park in northern Indiana has a name of Potawatomi derivation.
The state park, which is bordered on three sides by lakes, is popular as a winter sports recreation site as well as a destination for summer fun. Its best-known winter attractions include a toboggan run, which initially was created during the 1930s by the Civilian Conservation Corps (CCC). Today, the track of the toboggan run is quarter-mile long.
The park's namesake was a Potawatomi chief during the early 19th Century.
Question: What is the Indiana state park named after a Potawatomi chief?
The call-in number is (317) 788-3314. Please do not call in to the show until you hear Nelson pose the question on the air, and please do not try to win if you have won any other prize on WICR during the last two months. You must be willing to give your first name to our engineer, you must answer the question correctly on the air and you must be willing to give your mailing address to our engineer so we can mail the prize pack to you. The prize is a gift certificate to GlowGolf, courtesy of GlowGolf, and two tickets to Conner Prairie Interactive History Park, as well as two tickets to the 1859 Balloon Voyage, courtesy of Conner Prairie.
Roadtrip: Deep River Park and Wood's Grist Mill in Hobart
Guest Roadtripper, author and food and travel writer Jane Ammeson suggests a visit to Lake County's Deep River Park in Hobart in northwest Indiana.
Deep River Park is located on Old Lincoln Highway (Route 30) and is open all year long. It offers a wide array of recreational activities, from hiking and fishing to equestrian activities. Hayrides and bonfires are held in the fall. Its visitor center is housed in a repurposed church building that dates to 1904.
Jane says that if you're up for a little for "milling around," you should check out Wood's Mill, a historic saw and grist mill located in the park. Built in the late 1830s, it operated into the 1930s and was restored by Lake County Parks and Recreation in 1976. Visitors can see demonstrations of the corn-grinding process, learn how the mill was originally powered and even purchase the stone-ground cornmeal processed in the mill.
Post our podcasts, please!
As readers have surely noticed, we are posting links to weekly podcasts of Hoosier History Live at the top of our newsletter and website, generally on the Friday following the live Saturday show. Feel free to copy and paste the links to our podcasts anywhere you connect with others on the Internet. Tweet it to your followers and post it to your FaceBook friends - we love social media! We do request that you not edit or alter the audio files because they contain underwriter credits, and we need their support!
When you do post a podcast link, we appreciate it if you put "Courtesy of Hoosier History Live" and a link to our website www.hoosierhistorylive.org next to the post. As with all media, the more people know about us, the better.
Nelson Price, host and historian
Molly Head, producer/project manager, (317) 927-9101
Michael Armbruster, associate producer
Cheryl Lamb, administrative manager
Richard Sullivan, senior tech consultant
Pam Fraizer, graphic designer
Garry Chilluffo, special events consultant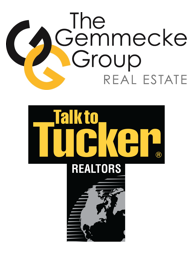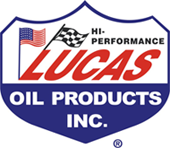 Please tell our sponsors that you appreciate their support!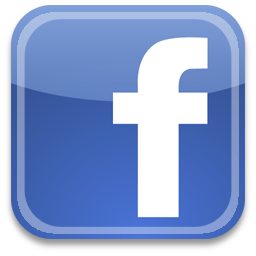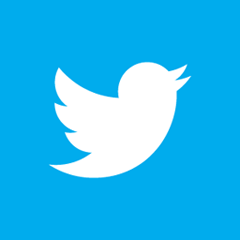 Acknowledgments to Monomedia, Visit Indy, WICR-FM, Fraizer Designs, Heritage Photo & Research Services, Henri Pensis, Chris Shoulders, Aaron Duvall, and many other individuals and organizations. We are an independently produced program and are self-supporting through organizational sponsorship, and by individual contribution at the yellow button on our newsletter or website. For organizational sponsorship, which includes logos, links, and credits in the show, contact Molly Head at (317) 927-9101 or email her at molly@hoosierhistorylive.org. And any of our podcasts can be sponsored for a nominal fee.
Thank you!
We'd like to thank the following recent, new and renewal contributors whose donations help make this show possible!
Dave and Theresa Berghoff
Ann S. Frick

 
August 18, 2018 - Upcoming
Weir Cook and Paul Baer, WWI aviators and former airport namesakes
Both were pioneer aviators and heroic World War I fighter pilots from Indiana, and both were killed while flying aircraft overseas.
And Weir Cook and Paul Baer once were the namesakes of the airports in the two largest cities in their home state. Today, although those airports are officially called Indianapolis International Airport and Fort Wayne International Airport, the terminal buildings at each still carry the name of these two great airmen.
To explore the lives of the aviators who earned national acclaim for their valor during what once was known as the Great War, Nelson will be joined in studio by:
William Bell, an Indianapolis-based writer and retired law enforcement officer who has researched Hancock County native Weir Cook (1892-1943), who was awarded the Distinguished Service Cross in World War I. Cook also was hailed as a hero during World War II even though he was well into his 40s when he returned to the Army Air Corp and flew combat missions over the Pacific.
And Tony Garel-Frantzen of Buffalo Grove, Ill., the author of Hoosier Aviator Paul Baer: America's First Combat Ace (The History Press, 2017). In his biography of Baer (1894-1930), Tony contends the Fort Wayne native became the first American to shoot down an enemy plane in combat and the first to earn the title of "combat ace." Tony writes that Baer's historic achievements often have been overlooked because he flew for a French squadron prior to the United States' entry into World War I.
The designation of "combat ace," which both Cook and Baer achieved, is given to pilots who accomplish five aerial victories during warfare.
After World War I, Cook helped develop the first municipal airport in Indianapolis, which opened in 1931; he also became its first manager. Following Cook's reenlistment during World War II, he commanded air bases on islands in the Pacific.
After Cook was killed while flying a combat mission, the Indianapolis airport at Indianapolis was named Weir Cook Airport. In 1976, its name was changed to Indianapolis International Airport, outraging many veterans groups. When the city's newly constructed airport opened at its current site in 2008, the mid-field terminal and the roadway leading to it were named in Cook's honor.
In Fort Wayne, Baer had grown up as a shy but adventure-seeking youth, according to Hoosier Aviator. After France declared war on Germany in 1914, Baer was among a few American volunteers who signed up to fight on the side of the French; America did not declare war until 1917. As a combat pilot, Baer flew missions for both France and the United States.
While working as a commercial pilot for a Chinese airline in 1930, Baer was killed in an aircraft accident near Shanghai. In his honor, the Fort Wayne airport was called Baer Field until the early 1990s, when it was renamed Fort Wayne International Airport.
© 2018 Hoosier History Live. All rights reserved.