August 25, 2018
Ask Nelson - and Keep Indianapolis Beautiful, too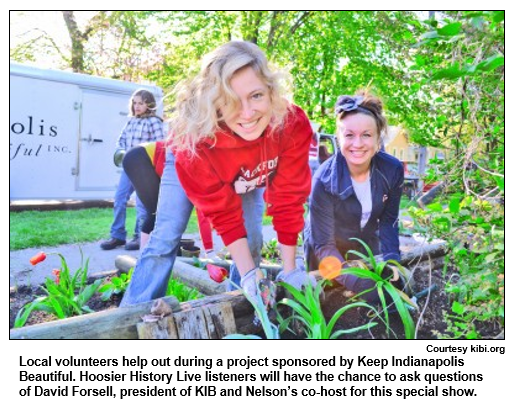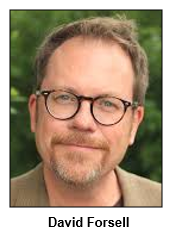 It's time for one of our periodic, all call-in shows during which Hoosier History Live opens the phone lines so listeners can inquire about any aspect of our state's heritage.
Our host, Nelson Price, is joined by a co-host, civic leader David Forsell, president of Keep Indianapolis Beautiful Inc., the non-profit that's probably best known for partnering with neighborhoods and planting native trees throughout the Hoosier capital.
So this also is be an opportunity for listeners to call in with questions for David. The WICR-FM studio number is (317) 788-3314.
Between phone calls, Nelson and David interview each other. Nelson asks David about:
The Crossroads of America motto for Indianapolis that took on a high profile during the 1960s with the construction of the interstate system. In a recent letter to the editor of the Indianapolis Business Journal David Forsell wrote that the design of - and focus on - the interstates "had negative, transformative impacts on city neighborhoods." The issue is timely amid the controversy over plans by the Indiana Department of Transportation to expand and renovate the I-65/I-70 split downtown.
And the assessment by some critics that litter has become worse in Indy than in other major metro areas. Columns and letters in the Indianapolis Star and the IBJ recently - including some from out-of-state visitors and former residents - have described increasing amounts of debris that detract from the city's rejuvenation.
David Forsell was a studio guest on our show in 2011 about the tree heritage in Indy, including a look at the city's oldest trees and the evolution of the tree canopy.
Also during this show: Because football season already has kicked off, Nelson shares insights about two iconic gridiron figures who are featured in his book Indiana Legends: Famous Hoosiers from Johnny Appleseed to David Letterman:
To this day, Tom Harmon, who grew up in Gary, Ind., remains the only native Hoosier to have won the Heisman Trophy as the nation's outstanding college football player. Harmon (1918-1990) had an adventure-packed life. As a pilot during World War II, he survived two near-fatal plane crashes; after the war, he became one of the pioneer sportscasters in the early years of TV. Even so, he may be best remembered now as the father of TV and movie actor Mark Harmon.
And Ara Parseghian, the former University of Notre Dame coach who died last August at age 94. Parseghian devoted his retirement years to crusading for a cure for Neimann-Pick Disorder Type C, a rare, inherited disease that was fatal for several of his grandchildren.
During the show, we also describe the history of Ellenberger Park, the hilly, sprawling park near Irvington on the eastside of Indy. Earlier this summer, we explored the histories of Eagle Creek Park, Broad Ripple Park and other city parks, but did not have an opportunity to spotlight Ellenberger, which has been a gathering place for Irvington residents for more than 105 years.
Also during the show, David Forsell describes KIB's recent work in city parks and with historic neighborhoods.
In some of those neighborhoods - including Ransom Place, the first African-American neighborhood in Indianapolis, and Springdale on the near-eastside - KIB has been installing informational plaques called interpretive panels about the heritage of the communities.
The project is a partnership between the Indiana Historical Society and KIB. In Springdale, KIB's interpretive panels describe the history of a neighborhood landmark, a towering oak tree (often called the "Temple Oak") that's thought to be more than 300 years old. The tree is located next to Temple Avenue just south of Brookside Parkway.
In other neighborhoods, including Fountain Square and Windsor Park, KIB has been installing public artwork that David will discuss between phone calls from listeners.
David has been president of KIB since 2003. He describes the organization's history with a succession of city mayors (even pre-dating David's involvement), beginning with the late Mayor William Hudnut, whose four terms in office ended in 1992.
David is one half of a prominent local couple. His wife, Shannon Forsell, is CEO and artistic director of The Cabaret and an accomplished singer.
History Mystery
Keep Indianapolis Beautiful has been a partner in projects with a historic building in downtown Indianapolis. The distinctive building, which was designated a National Historic Landmark in 2016, houses the oldest restaurant in the city and a YMCA, among other entities. KIB has partnered with the building on the sensitive use of nearby greenspace and other projects.

Question: What is the building?

Hint: It is not the City Market.

The call-in number is (317) 788-3314. Please do not call in to the show until you hear Nelson pose the question on the air, and please do not try to win if you have won any other prize on WICR during the last two months. You must be willing to give your first name to our engineer, you must answer the question correctly on the air and you must be willing to give your mailing address to our engineer so we can mail the prize pack to you. Prizes are a Family 4-Pack admission pass to the Indiana State Museum, courtesy of the Indiana State Museum, and two admission passes to GlowGolf, courtesy of GlowGolf.

Roadtrip: Holcomb Gardens

Guest Roadtripper Gary BraVard suggests a visit to Holcomb Gardens in the Midtown area of Indianapolis on the campus of Butler University.
Holcomb Gardens offers a bit of everything for those seeking respite from the hubbub of the city. Just west of the garden you'll find the Central Canal Towpath, which provides a lovely place to take a stroll in nature. If you're feeling ambitious, you can take the towpath south to Newfields, the campus of the Indianapolis Museum of Art, or north to Illinois and 56th Street, where you can grab a cup of coffee or poke around neighborhood boutiques.
Immediately south of Holcomb Gardens you'll find a lovely pond, and just up the hill from there is the Holcomb Memorial Carillon that plays "Back Home Again in Indiana" on the hour. With a little hunting, you can even find a delightful statue of the Persephone, queen of the underworld in Greek mythology.
Although Holcomb Gardens are beautiful any time of year, Gary says he especially enjoys visiting in April, when two rows of very old lilac bushes dubbed "Lilac Lane" offer magnificent fragrance for just a few days.
To get there from central Indianapolis, take 49th Street west until you are on the Butler campus and then turn north on Garden Road. The Holcomb Observatory will be on your right. Continue down the hill on Garden Road until you come to the parking circle. Parking and admissions are free and open to the public from dawn to dusk.
Making a splash about Fort Wayne's riverfront
Post our podcasts, please!
As readers have surely noticed, we are posting links to weekly podcasts of Hoosier History Live at the top of our newsletter and website, generally on the Friday following the live Saturday show. Feel free to copy and paste the links to our podcasts anywhere you connect with others on the Internet. Tweet it to your followers and post it to your FaceBook friends - we love social media! We do request that you not edit or alter the audio files because they contain underwriter credits, and we need their support!
When you do post a podcast link, we appreciate it if you put "Courtesy of Hoosier History Live" and a link to our website www.hoosierhistorylive.org next to the post. As with all media, the more people know about us, the better.
Nelson Price, host and historian
Molly Head, producer/project manager, (317) 927-9101
Michael Armbruster, associate producer
Cheryl Lamb, administrative manager
Richard Sullivan, senior tech consultant
Pam Fraizer, graphic designer
Garry Chilluffo, special events consultant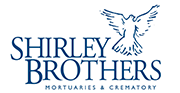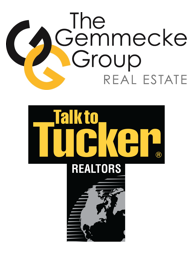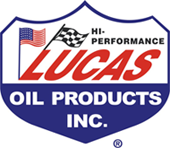 Please tell our sponsors that you appreciate their support!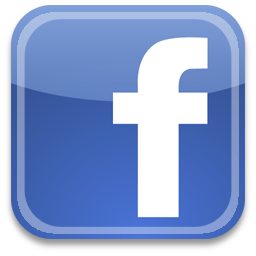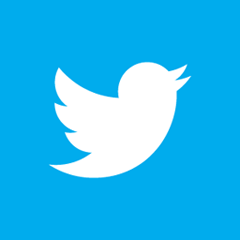 Acknowledgments to Monomedia, Visit Indy, WICR-FM, Fraizer Designs, Heritage Photo & Research Services, Henri Pensis, Chris Shoulders, Aaron Duvall, and many other individuals and organizations. We are an independently produced program and are self-supporting through organizational sponsorship, and by individual contribution at the yellow button on our newsletter or website. For organizational sponsorship, which includes logos, links, and credits in the show, contact Molly Head at (317) 927-9101 or email her at molly@hoosierhistorylive.org. And any of our podcasts can be sponsored for a nominal fee.
Thank you!
We'd like to thank the following recent, new and renewal contributors whose donations help make this show possible!
Dave and Theresa Berghoff
Ann S. Frick
Adam Rickert 
Carol Bacon

 
September 1, 2018 - Upcoming
County homes, once known as "poor asylums"
In 1816, the first Indiana Constitution required counties "to provide one or more farms to be an asylum for those persons who by reason of age, infirmity or other misfortunes maybe have a claim upon the beneficence of society."
By the 1850s, "poor asylums" (as they were called then) had been opened in all 92 counties. According to Indianapolis-based historic preservationist Jim Glass, most of these residences - which later came to be known as county homes - had an adjacent farm. The houses were adapted to shelter the indigent and elderly; sometimes orphans and people with mental illnesses stayed in them as well.
Most of the county homes closed after the creation of Social Security during the 1930s. But ten continue to operate across Indiana to this day.
Among them is the Hendricks County Home, known as Cypress Manor, a 31-bed residential care facility in Danville. Its administrator, James McBryant, will join Jim Glass, principal of Historic Preservation & Heritage Consulting, as Nelson's studio guests to explore the heritage of county homes. Jim Glass has been researching various aspects of the homes, including their widely varying architectural styles, for Indiana Landmarks, the historic preservation advocacy organization.
According to Jim, the farms adjacent to many of the county homes during the 19th century (and, in some cases, well into the 20th century) were intended to produce food and work opportunities for residents of the homes.
"The farms ranged in size from less than 50 acres up to 350 acres and, in the early 20th century, many thrived," Jim says. Excess vegetables and fruit sometimes were sold to defray operating costs, he adds.
The Hendricks County Home and others that continue to operate do so under the belief that poverty relief is best handled by local government, our guest James McBryant says. Current residency in Cypress Manor, he adds, is restricted to people who are indigent and do not qualify for services in other facilities.
In addition to Hendricks County, counties in Indiana with homes that continue to operate include Carroll and Clinton counties. Elsewhere, including in Knox and Randolph counties, the residences have been closed, but the structures of the former homes still stand. Indiana Landmarks initiated the current research effort with the intent of getting several of these properties listed on the National Register of Historic Places.
© 2018 Hoosier History Live. All rights reserved.