September 29, 2018
World War II vets and their insights
It's become an annual tradition on Hoosier History Live: a show that shares the stories of Hoosiers who served in - or whose lives were altered by -what many historians have described as "the most significant and influential event of the 20th Century."
Almost all veterans of World War II are more than 90 years old now, so first-hand accounts are dwindling of the global conflict in which the roles of Hoosiers ranged from combat pilots and gunners on battleships to nurses and medics.
For this show, Nelson's guests will include a 93-year-old South Bend native who went from being a basketball star at South Bend Central High School to an Army Air Force radio operator on a B-24 bomber plane that flew combat missions over Italy. A few months ago, Jim Powers flew in a bomber plane again for the first time in more than 75 years as part of a Wings over Indy program that salutes veterans.
"Every day when we got back [from combat missions], the mechanics patched the holes in our plane from the flak fire," Jim is quoted as saying in a new book, Our Service Our Stories, Vol. 2.
Ron May is the author of the book, which tells the harrowing World War II experiences of 26 veterans who live in Indiana. Ron is a chaplain who serves a retirement community in Zionsville where Jim Powers lives today; he will join him as a studio guest for this show.
Nelson's guests also will include the author of another new anthology that features interviews with Word War II veterans. Kayleen Reusser, whose third book of veterans' stories is titled We Gave Our Best, is an author based in Bluffton in northeastern Indiana. The new book features the personal narratives of 34 veterans from several branches of the military, including both men and women who served. Kayleen also has accompanied Hoosier veterans on an Honor Flight of Northeast Indiana trip to Washington DC.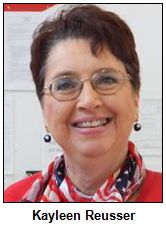 During our show, Jim Powers will describe a mission in which his B-24 had to make a crash landing; Jim and other crew members were missing in action for two days.
After the war, Jim Powers became an outstanding high school coach and was inducted into the Indiana Basketball Hall of Fame.
At South Bend Central, he was mentored by a future legend: Coach John Wooden, then near the beginning of his spectacular career. In fact, Jim Powers was among the guests on a Hoosier History Live show in 2014 that explored the life of Coach Wooden. Jim Powers did not talk of his World War II experiences during that interview.
Authors Ron May and Kayleen Reusser also have been guests on previous shows. For those programs - in 2016 and 2015, respectively - they also were accompanied by veterans over age 90.
By the end of World War II, our guest Jim Powers had flown on more than 40 missions, including one of the final bombing missions in the European theater.
Other Hoosier veterans profiled in Ron May's new book include Ray McDonald, a Gary native who enlisted in the Army Air Force in 1945. The next year, he was part of the occupation forces of Japan. His son Robert McDonald, also a native of Gary, served as the U.S. Secretary of Veterans Affairs during the Obama administration.
With her three books and a series of newspaper columns written for The Fort Wayne News-Sentinel, our guest Kayleen Reusser has interviewed a total of more than 250 veterans of World War II. Women veterans featured in Kayleen's books include Fort Wayne resident Lorraine Davis, who joined the Coast Guard. Serving as a cryptographer, she was forbidden to talk about her duties of decoding messages. She has passed away since her interview with Kayleen.

History Mystery
In addition to being an author and a chaplain, our guest Ron May is a history reenactor, portraying Indiana native Ernie Pyle, the World War II journalist widely admired by the American public. Ernie Pyle told the stories of ordinary soldiers, reporting from the front lines and rotating among the various branches of service as he joined U.S. troops fighting in North Africa, Europe and the Pacific.

In April 1945, as the war was winding down, Ernie Pyle was killed by a Japanese machine gunner when his jeep came under fire.

His remains were eventually brought to the United States, but he was not buried in his hometown of Dana in far-western Indiana. Instead, Ernie Pyle's remains were buried in another state.

Question: What is the state where Ernie Pyle was buried?

The call-in number is (317) 788-3314. Please do not call in to the show until you hear Nelson pose the question on the air, and please do not try to win if you have won any other prize on WICR during the last two months. You must be willing to give your first name to our engineer, you must answer the question correctly on the air and you must be willing to give your mailing address to our engineer so we can mail the prize pack to you. The prizes are a Family 4 Pack (four admissions) to the Indiana State Museum, courtesy of the Indiana State Museum, and four admission to GlowGolf, courtesy of GlowGolf.


Roadtrip: Rising Sun and Ohio County
Guest Roadtripper Kendal Miller tells us that Rising Sun, Ind. and surrounding Ohio County in southeastern Indiana can make a great Roadtrip destination for those interested in history.
Situated on the beautiful Ohio River, Rising Sun was founded in 1814 as the county seat and is home to the oldest courthouse in continuous use in the state of Indiana; it was built in 1845.
Those interested in African American history will be curious to learn about recent revelations that Rising Sun was an instrumental part of the Underground Railroad. While the research on specific sites involved has not yet been released, the Ohio County Historical Museum will soon erect a historical marker commemorating this aspect of its past.
And if agricultural history is your thing, nearby Heritage Farms at Willow Creek is home to one of Indiana's top 10 Bicentennial Barns and boasts one of the few working 19th century hay presses in the state.
As you plan your Roadtrip to Rising Sun, think about scheduling it for October 12 and 13, the weekend of the town's annual Navy Bean Festival. You'll enjoy great food (topping the menu is navy bean soup of course), festival rides, live music and a festival parade in which you can pay your respects to this year's reigning Navy Bean Queen.
Post our podcasts, please!
As readers have surely noticed, we are posting links to weekly podcasts of Hoosier History Live at the top of our newsletter and website, generally on the Friday following the live Saturday show. Feel free to copy and paste the links to our podcasts anywhere you connect with others on the Internet. Tweet it to your followers and post it to your FaceBook friends - we love social media! We do request that you not edit or alter the audio files because they contain underwriter credits, and we need their support!
When you do post a podcast link, we appreciate it if you put "Courtesy of Hoosier History Live" and a link to our website www.hoosierhistorylive.org next to the post. As with all media, the more people know about us, the better.
Nelson Price, host and historian
Molly Head, producer/project manager, (317) 927-9101
Michael Armbruster, associate producer
Cheryl Lamb, administrative manager
Richard Sullivan, senior tech consultant
Pam Fraizer, graphic designer
Garry Chilluffo, special events consultant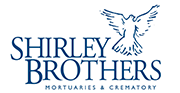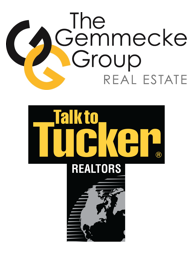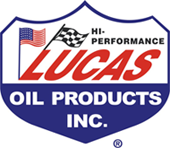 Please tell our sponsors that you appreciate their support!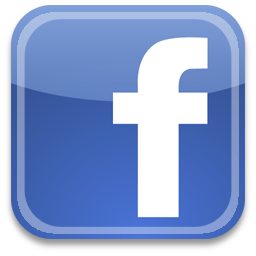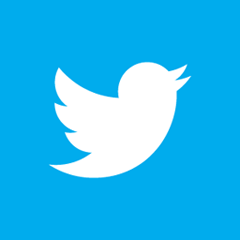 Acknowledgments to Monomedia, Visit Indy, WICR-FM, Fraizer Designs, Heritage Photo & Research Services, Henri Pensis, Chris Shoulders, Aaron Duvall, and many other individuals and organizations. We are an independently produced program and are self-supporting through organizational sponsorship, and by individual contribution at the yellow button on our newsletter or website. For organizational sponsorship, which includes logos, links, and credits in the show, contact Molly Head at (317) 927-9101 or email her at molly@hoosierhistorylive.org. And any of our podcasts can be sponsored for a nominal fee.
Thank you!
We'd like to thank the following recent, new and renewal contributors whose donations help make this show possible!
Dave and Theresa Berghoff
Ann S. Frick
Adam Rickert 
Carol Bacon
Robin Jarrett 

 
Octcober 6, 2018 - Upcoming
Chautauquas across Indiana, then and now
More than 100 years ago, Helen Keller visited Greensburg, Ind.
She also came to Winona Lake, the resort town in far-northern Indiana. So did William Jennings Bryan and composer John Philip Sousa, best known for his march "The Stars and Stripes Forever."
What brought those illustrious Americans - along with Shakespearean troupes, artists, fitness advocates, scientists, musicians and more - to small Indiana towns during the late 1800s and early 1900s?
They came to communities that put together a Chautauqua, a cultural, educational and entertainment assembly that was an unforgettable, enriching experience for thousands of Hoosiers.
The local events were part of a "circuit Chautauqua" that emanated from the "mother" gathering, which began in 1874 on the shores of idyllic Lake Chautauqua in western New York. Now overseen by the Chautauqua Institution and attended by more than 100,000 people over a nine-week period each summer, the New York gathering has continued uninterrupted for over 170 years since its original inception. Alas, the circuit Chautauquas had ceased operation by the onset of the Great Depression.
In recent years, though, some Indiana communities - including Greensburg and the scenic Ohio River town of Madison - have revived their Chautauqua heritage.
To explore Chautauquas across Indiana, then and now, Nelson will be joined in-studio by Greensburg Community High School history teacher John Pratt. With his students, John organizes a Chautauqua in the spring and fall. The next Chautauqua gathering in Greensburg - the 22nd that John has initiated - will be held on Nov. 8; it will feature appearances by guests ranging from a Holocaust survivor to a paleontologist.
On our show, Nelson's guests also will include Terry White, an author and historian in Winona Lake, the setting for one of the largest circuit Chautauquas in the entire country. According to Terry's book Winona Lake at 100 (2013), Helen Keller spoke in 1915 at the town's Chautauqua. In 1897, notable visitors - who typically traveled by train on the circuit - included African-American social reformer and educator Booker T. Washington. In 1928, Winona Lake residents enjoyed humorist Will Rogers.
For the second portion of our show, we will have a "Chautauqua, then and now" report by phone from Camille Fife, an award-winning historic preservationist and civic leader in Madison. The town, which had a flourishing Chautauqua beginning in the early 1900s, hosts a contemporary version that primarily is focused on artwork exhibits.
Some history facts:
According to Chautauqua: An American Narrative a PBS-TV documentary, the original gathering in New York was founded as an assembly to train Sunday school teachers.
Among the wealthy Americans who traveled to New York during the early years of the main Chautauqua was Clement Studebaker, the eldest of the five wagon and car-making brothers in South Bend. For many upper-class families, a visit to the gathering at Lake Chautauqua became - and remains - an annual tradition.
After Will Rogers' trip to Winona Lake, he wrote a syndicated newspaper column about the visit entitled "You Can Hear a Holy Trombone at Winona."

© 2018 Hoosier History Live. All rights reserved.